Ruby Harrold: Gymnast ends GB career aged 20 after appearing at Rio Olympics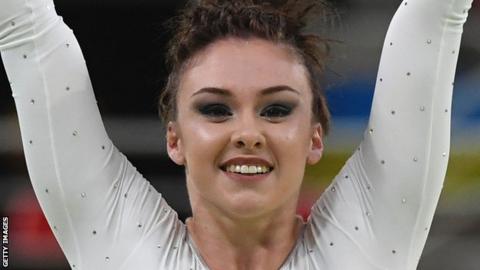 British gymnast Ruby Harrold, who competed at the Rio Olympics, has ended her Team GB career, aged 20.
Harrold, part of the British team that came fifth in the women's all-around final in Rio, will compete for a US college team instead.
She also secured team all-around gold at the 2014 Commonwealth Games, as well as silver in the individual all-around and bronze on the bars.
"I've grown more as a person than I ever thought I would," Harrold tweeted.
"Special thank you to all the girls in the GB squad," said Harrold, who first started competing for GB in 2010. "You've helped make the tough times manageable and the great times unforgettable."