Scottish Golf & Tennis Scotland urge players to stay at home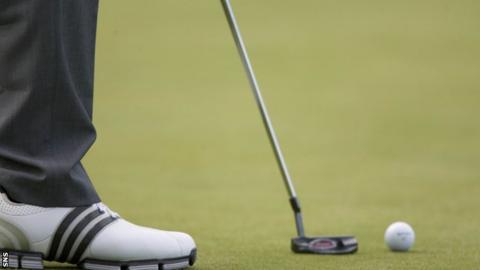 Scottish Golf has reiterated their position that clubs should not open until lockdown restrictions are lifted by the Scottish government.
The body spoke out on Friday after some clubs told members they would reopen, and have done so again after it emerged the sport will resume in England.
They said there is no such agreement about a safe resumption in Scotland.
Tennis will be permitted in England as of Wednesday, but Tennis Scotland echoed their golf counterparts' advice.
"The most important thing we can do right now is stay at home to protect the NHS and save lives," said chief executive Blane Dodds.
"When the time comes for an easing of lockdown in Scotland, we are confident that tennis can be at the front of the queue alongside sports like golf, with clear and safe advice for those looking to get back on court."
Scottish Golf says it remains "in daily dialogue" with ministers about when the sport can return safely.
"I appreciate the frustrations but... we ask all golfers to show patience," said the organisation's Karin Sharp.
"Golf is a sport where integrity and rules sit at the very heart of the game and we ask all golfers to respect the position of Scottish Government."
'People will nip over the border' - analysis
Former European Tour professional Alan Tait on BBC Radio Scotland
I'm struggling to get my head around the fact that, less than 48 hours from now, our neighbours down south will be playing golf but Scotland are refusing to lift the restrictions. It must be frustrating for people who live close to the border. I think the temptation will be there and people will nip over the border and play.