Tommy Fleetwood: Open prize money paid to world number 11's American namesake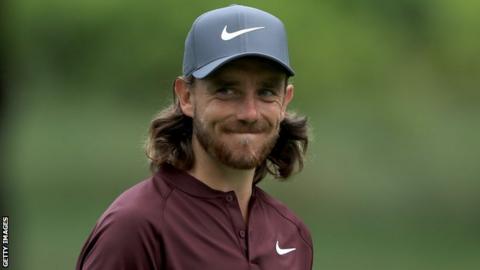 Tommy Fleetwood was paid $154,500 (£120,000) for his tied 12th-place finish at The Open - the only problem being it was sent to the wrong Tommy Fleetwood.
The European Tour has apologised after a "clerical error" led to a 58-year-old golf professional in Florida called Thomas Fleetwood receiving the payment into his bank account, instead of the Southport-born world number 11.
Fleetwood, who is also a caddie, told Reuters he had been trying to get in touch with the 27-year-old Englishman.
"It was an honest mistake," he said. "I tried to get on their senior tour, so they have my [bank] information."
Fleetwood, who begins his PGA Championship bid at Bellerive on Thursday, said: "It looks pretty genuine. They [the European Tour] are looking into it and I'm sure they'll feel pretty bad about it. It's a funny story.
"It's just something I don't really look at but I'll get on top of that."
The European Tour said: "This was a clerical error which we are resolving and we apologise for the inconvenience caused to both parties."