Eleanor Cannon vows to stay on at Scottish Golf despite affiliation fee setback
Last updated on .From the section Golf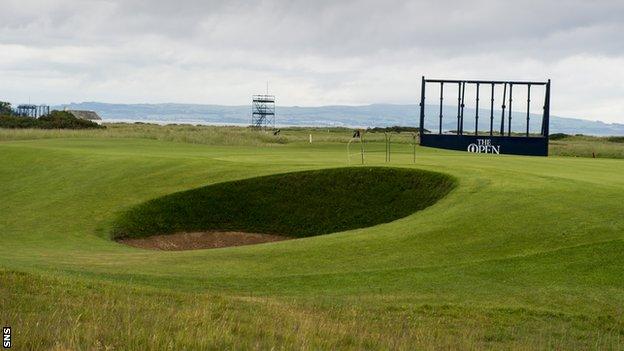 Eleanor Cannon has vowed to carry on as chair of Scottish Golf despite clubs voting against an increase in an annual affiliation fee to the parent body.
Cannon believes that some were opposed because a woman chairs an organisation created by the amalgamation of men's and women's organisations.
Asked if she had thought of quitting, she told BBC Scotland: "Not a chance.
"There is a growing coalition of people in Scotland right now who want to embrace positive change."
Scottish Golf said the increase - of £3.75 to £15 per member - was necessary to invest in the game locally to stem a national membership fall of 5,000 annually for the last 10 years.
The governing body had already shed 16 of its 48 staff in three years since a drop in sportscotland funding of about £400,000 annually and Cannon warned after last weekend's annual meeting that more cuts would be necessary.
But she has been encouraged by the feedback since the motion failed by 52% to 48%.
"None of us want to see redundancies and we're not going to knee-jerk into a redundancy programme," she said.
"The emails, the texts, the phone calls that all of us have been receiving has been very much stick to your guns, keep going, we're behind you and that's what we intend to do.
"The board that came together at amalgamation were tasked with transforming the game and we are into year three now.
"We want to leave a legacy stronger than the one we found and that will take time and that will take patience."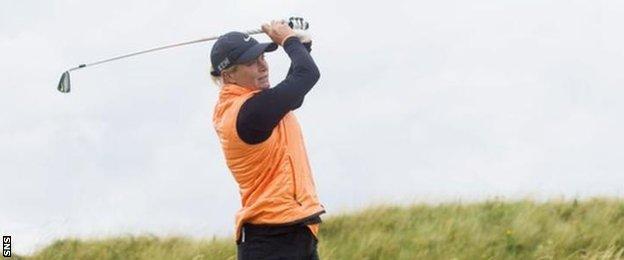 Muirfield Gold Club voted to admit women as members for the first time last year and Cannon was asked about the challenge of leading a sport still dominated by men.
"I've been a working woman since the age of 12," she said. "I've worked in food retailing and I've worked in the beer industry.
"Those are predominantly male dominated sectors and along the way you come across unacceptable behaviour and you confront it, you deal with it, you accept the apology with good grace and you get on with it.
"That's what happened in this instance and it is in no way the most important issue facing Scottish golf.
"The most important issue is how we change the culture of our golf clubs such that they attract families, particularly at weekends.
"Clearly there are issues in the world and the UK right now in terms of what's going on at Westminster and in the entertainment industry.
"It is something women face and get on with. It's not specific simply to golf.
"We all know the history of golf in Scotland and I think it would be wrong to say that the culture hasn't changed, because I think there are many clubs that are doing fantastic things.
"We need to learn from them in terms of welcoming and embracing families."
Cannon thought that part of the problem was that it was the first time clubs had been able to vote on the affiliation fee, many did not know the issues and only 54% took part in the vote.
She said that Scottish Golf now had the task of communicating better with clubs to explain its plans for the future.
Asked if the question of a fee increase could be revisited, she said: "Of course it can and that's why we have to be patient.
"We simply want to see grassroots golf flourish once more in Scotland and that's all we're in it for."