European Tour: Five Scots reach final qualifying stage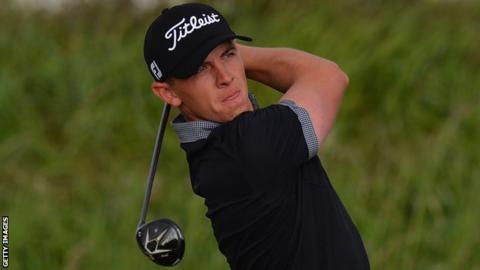 Five Scottish golfers have reached the final stage of qualifying for a place on next year's European Tour.
David Law won his event at the Lumine Golf Beach Club with a 12-under-par score and Ross Kellett came through the same venue as a qualifier, finishing two shots behind.
Grant Forrest, 23, Scotland's youngest professional, progressed from Las Colinas Golf and Country Club.
He was joined by fellow qualifiers Bradley Neil and Peter Whiteford.
Among the 16 Scots to miss out were Chris Doak and Jack Doherty.
A total of 21 Scottish golfers across four venues were battling for a place in the final qualifying stage, which begins on 12 November at the PGA Catalunya resort in Spain.
The five qualifiers will be joined by fellow Scot Craig Lee, who fell short of retaining his European Tour card by one spot in this year's rankings.
There will be 156 players competing at the final stage, with only 25 berths on the lucrative European Tour up for grabs.