Lee Westwood's advice for the 16th tee in Turkey: 'Be sober'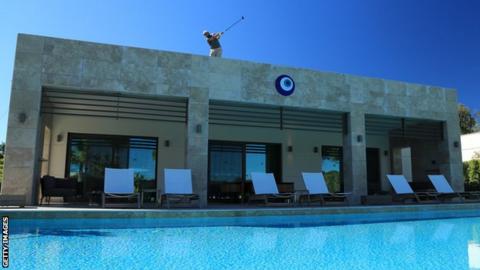 The field at the Turkish Airlines Open will have to watch their footing when they drive off at the 16th this week.
That's because the unusual tee-off was installed on an artificially grassed roof of a holiday villa, after the development built over the original tee.
Lee Westwood, who says he is "not great with heights", had some helpful advice for his rivals before the tournament starts on Friday.
"You want to be sober," laughed the Briton. "It looks quite a tough shot."
Players will have to walk past a swimming pool in front of the villa and then climb temporary steps against the side of the house to get onto the roof.
Westwood added: "I'm not sure I'd want to be staying in that villa this week with 78 golfers jumping around on the roof hitting golf balls."
Read more: McIlroy to miss competition over security concerns