British Masters 2017: Close House chosen as European Tour host in Northumberland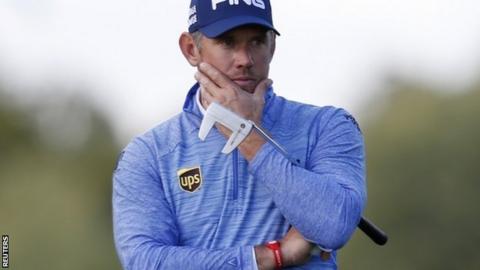 Northumberland's Close House golf club has been chosen to stage next year's British Masters.
It will be the first time a European Tour event has been held at the 22-year-old course, at Heddon-on-the-Wall.
The tournament will be hosted by Ryder Cup player Lee Westwood, who has been Close House tour pro since 2011.
And it will be the first to be staged in the North East since nearby Slaley Hall staged the last of its six Great North Opens in 2002.
Westwood's involvement follows Ian Poulter's hosting of the 2015 British Masters at Woburn in Bedfordshire, and Luke Donald's of last week's event at The Grove, on the outskirts of Watford.
Close House owner Graham Wylie said: "We are very excited to have the British Masters next year.
"The North East loves its sport, but we don't get that many events, so when we do, people support them in tremendous fashion."
Westwood, who finished third behind Alex Noren at The Grove on Sunday, already has experience of winning in the North East.
He triumphed at Slaley Hall in 2000 and is also a previous winner of the British Masters, having won at the Belfry in 2007.
The 2017 event will be a little earlier in the European Tour calendar, running from 28 September to 1 October.
The British Masters first took place in 1946, and was played at a variety of different venues before finding a regular home at Woburn.
But, after spending six years in the Midlands, first at the Forest of Arden, then at the Belfry, it then spent six years off the Tour calendar before returning to Woburn in 2015.
This year, other than the annual PGA Championship at Wentworth, it was the only European Tour event played in England.
Attendances at the British Masters
Crowds figures for the past two years
2015 - Woburn
2016 - The Grove
Thursday - 14,625
Thursday - 16,912
Friday - 13,702
Friday - 11,010
Saturday - 13,299
Saturday - 12,132
Sunday - 15,421
Sunday - 13,012
TOTAL 57,047
TOTAL 53,066