The Golf Show: Scottish game validated at top table
By Graham Spiers
Golf Show presenter
Last updated on .From the section Golf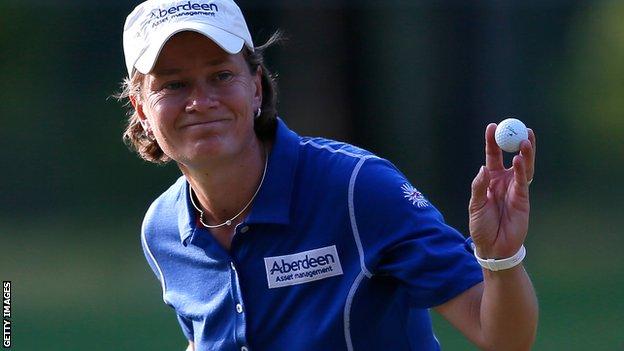 There was a fleeting moment over the weekend when Scotland's seminal place in the world of golf was on the brink of being validated once more.
On May 25, Kylie Walker, Colin Montgomerie and Catriona Matthew were poised to climb the winners' rostrums on the Ladies European Tour, the US Seniors tour and LPGA tour respectively, with each either leading or vying for the lead going into the final round.
In the end, we had to suffice for just two winners out of the three. Montgomerie won the Seniors USPGA championship in Michigan, while Walker claimed the Deloitte Ladies Open in Amsterdam. Matthew eventually finished tied third in the Airbus LPGA Classic in Alabama alongside Charley Hull and Michelle Wie.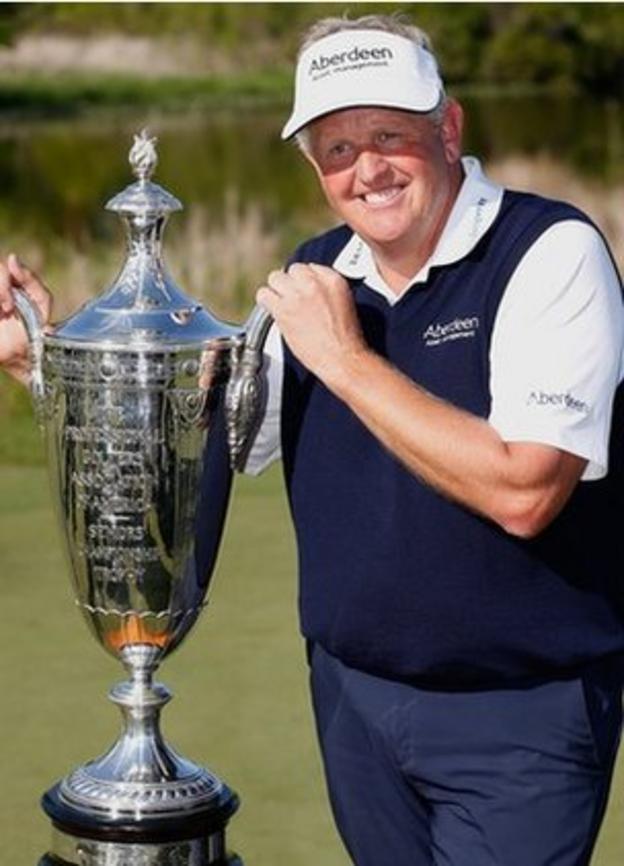 All across Scottish golf, there was quiet purring over this, and with some justification. No matter what happens, we pride ourselves in Scotland on being the womb of the game, the country that originated and then exported golf to the world.
These three figures - Monty, Walker and Matthew - actually represent an ever-changing narrative in the game in Scotland.
Of Montgomerie, enough has surely been chronicled already. Except this: after his triumph in Michigan, as he self-deprecatingly joked, he at long last has "a major" to his name.
Matthew is nothing if not a hero of Scottish golf and has been for years now. The 2009 British Open winner just goes on and on, her game not dimmed but seemingly enhanced by her 44 years. In recent days, she has been quoted as the second-richest sportswoman in Britain, with an estimated wealth of £7m in career earnings.
Amid it all, humility and courtesy remain the Matthew watchwords as she travels back and forth from her home in North Berwick, a busy mother who is still not done with conquering the world of golf. Quite simply, she is a phenomenon.
Walker, meanwhile, is still a relative rookie. Nonetheless, she reminded us in Holland that Scotland still has a rich seedbed of young talent waiting to take on the world.
The 27-year-old, like many, had discovered that having an accomplished amateur career is one thing but turning pro and continuing to win is something else again. Walker's victory in the Deloitte was something to savour.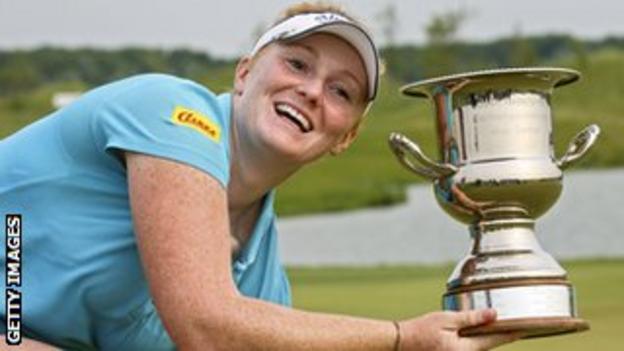 Coincidentally, while all this was breaking out, I was in my car and driving through the foothills to the Highlands for two days in the hills. En route, having never been there before, I drove past Killin Golf Club to be greeted by a beautiful scene.
There on the hillside, with the sunshine slanting through the trees, and the fairways a verdant green after our wet spring, I stopped and lingered on the sight of locals young and old lugging their golf sticks on their backs in the time-honoured way.
The scene before me absolutely captured Scottish golf and its place in our nation: in countless towns and villages in this country they go out to play the game, passing the tradition on to a younger generation. It is because of this, in fact, that we have such occasions as last weekend, when Scotland is once more present at the top of the world game.
The 2014 Ryder Cup, lauded and lavishly anticipated on Scottish soil in late September, is but the tip of this iceberg. Viewed as a "coming home" Ryder Cup by many, it is a mere reminder of the deep-rootedness of the game in Scotland.
Scottish golf, I believe, is forever to be celebrated.
The Golf Show presented by Graham Spiers, airs every Sunday morning on BBC Radio Scotland at 1030 GMT.