US Open: David Howell hopeful spell in the doldrums is over
Last updated on .From the section Golf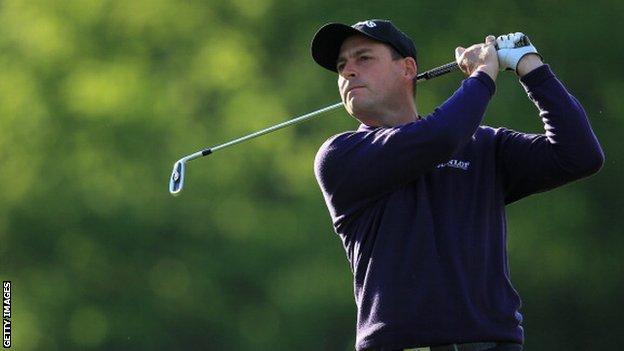 Wiltshire's David Howell has admitted he became his own worst enemy on the golf course after over-complicating his approach to the game.
The 37-year-old from Swindon is in the field for thelt at the US Open and believes a strong performance this week will help advance a change of fortunes.
"I was making the game too complicated a couple of years ago and added to that were some injuries.
"I really lost my way. To use a cliche, I got in my own way," he said.
Howell climbed into the world's top 10 in 2006, but has not won a tournament since then and is now 173rd in the ranking list.
"I made a few changes 18 months ago," he told BBC Wiltshire, ahead of his first round at Merion Golf Club. "I changed coach and he's helped me simplify everything.
"For the last 18 months my game has been a lot simpler and I've reminded myself that I've always been a reasonably talented golfer.
"I've been in really nice form for the last year and I feel like I've largely turned my career around over the last 12 months."
He added: "It's been baby steps and I'm certainly not back to where I was in 2004 or 2005, but we've taken some great strides to getting back in that direction and a good performance this week would help me on my way."