Ryder Cup: Colin Montgomerie captain link stuns Andrew Coltart

By Phil Goodlad
BBC Scotland
Last updated on .From the section Golf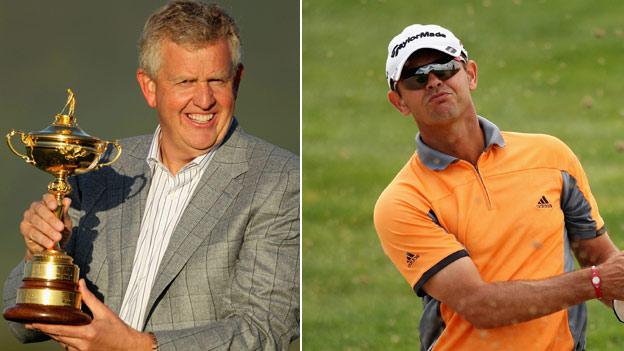 Andrew Coltart is surprised that Colin Montgomerie has been linked with a second stint as Ryder Cup captain.
The European Tour's tournament committee will meet in Abu Dhabi on Tuesday to discuss the role.
"I'm surprised and pretty shocked that Colin's come back into the equation," said Scotland's Coltart, a member of the 1999 Ryder Cup team.
Darren Clarke, the 2011 Open champion, was also in the frame until hinting he would prefer to concentrate on playing.
Coltart, 42, said Monty was "instrumental" in ensuring the captain would get one term only.
"It strikes me as a little bit strange that Colin would accept it, having deemed that just once was worthy in the past when he was obviously gunning for a Ryder Cup captaincy," said Coltart.
The Scot feels the momentum behind Monty was, in part, a reaction to the USA naming Tom Watson as their captain.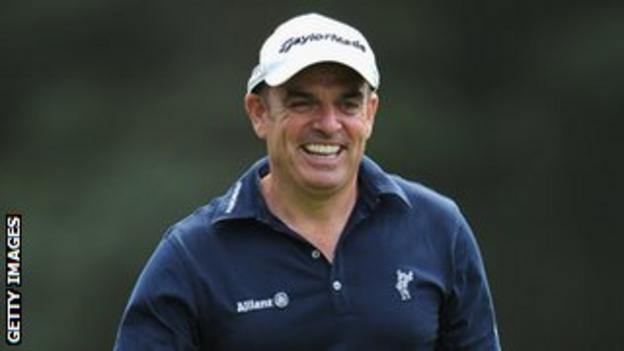 "I think there's a huge knee-jerk reaction to Tom Watson being given the captaincy by America," Coltart said.
"I think knee-jerk reactions are wrong. Until the Americans announced Tom Watson it was a straight fight between Darren Clarke and Paul McGinley.
"Since then there's been this idea somebody of greater stature and greater golfing prowess needs to be captain, and I disagree.
"You get the best guy for the job, the guy that's got more respect from the players."
And he also suggested that praise for Montgomerie's part as captain in Europe's victory in 2010 has been overstated.
"If we go back to Celtic Manor, although we were victorious under Monty's captaincy, we lost three of the four sessions.
"The only session Europe won was the one that had been completely altered due to the terrible weather.
"In other words where the captain didn't get to alter pairings or rest people, and we won five-and-a-half points out of six.
"I understand the romance of a Scotsman captaining a Ryder Cup at Gleneagles, but my mind is you should get the best man for the job, and I would pick Paul McGinley."
Making the case for McGinley, Coltart said: "I'm surprised there's been so much conjecture, McGinley's been moulded into a captain.
"Taking over the reins for two Seve trophies, to my mind by getting the nod for captaining those, it would just be a simple transition up into Ryder Cup captaincy."