Bahrain Invitational golf to go ahead after safety assurance

By Dan Roan
BBC sports news correspondent
Last updated on .From the section Golf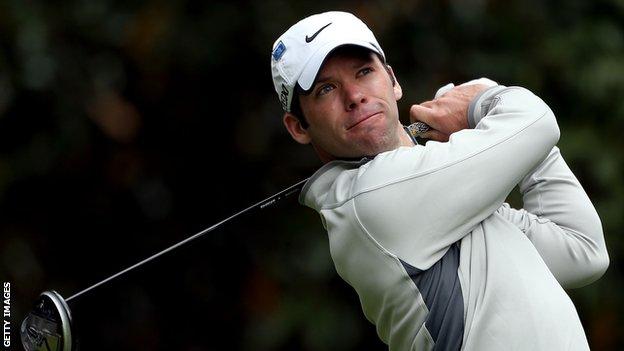 The inaugural Bahrain Invitational golf tournament will go ahead this weekend, despite civil unrest in the country.
A Bahrain Invitational spokesperson told BBC Sport: "Golf in Bahrain has a long history going back to 1934.
"We are looking forward to welcoming all the participants and safety around the event is assured."
Violence between protesters and security forces erupted again on Bahrain's streets earlier this year after unrest during the 2011 Arab Spring led to last year's F1 Bahrain GP being cancelled.
Bahrain's majority Shia population have been demanding democratic reforms from the country's Sunni rulers, and the government tried to quell their protests.
The two-day Bahrain Invitational, which will take place on Friday and Saturday, has been organised by the Bahrain Economic Development Board (EDB) and the Bahrain Olympic Committee (BOC).
Paul Casey, Colin Montgomerie and Thomas Bjorn are all taking part along with sporting stars Tim Henman, Joe Montana, Gianluca Vialli and Ruud Gullit.
Held at the Royal Golf Club's Montgomerie Course, the Bahrain Invitational is one of a growing number of international sporting events held in the Arab state.
Casey, who won last year's Volvo Golf Champions in Bahrain, said: "I'm very excited to be returning to Bahrain, a place where I've achieved great success in the past.
"The Montgomerie Course is a fantastic one to play on and the Bahraini people are always so welcoming.
"The pro-celeb tournament will undoubtedly be great fun for both the competitors and the spectators, and I am also looking forward to seeing more of the kingdom during my weekend visit."
Guy Kinnings, global co-managing director of IMG, who are staging the event said: "We are continuing to build on the Formula 1 success, the recent Bahrain International Air Show and Bahrain Boat Show, and now the Bahrain Invitational.
"We know it's going to be a fantastic event and look forward to welcoming some of the world's most inspirational sporting figures."