Masters 2012: Golf's pundits give their Augusta predictions
Last updated on .From the section Golf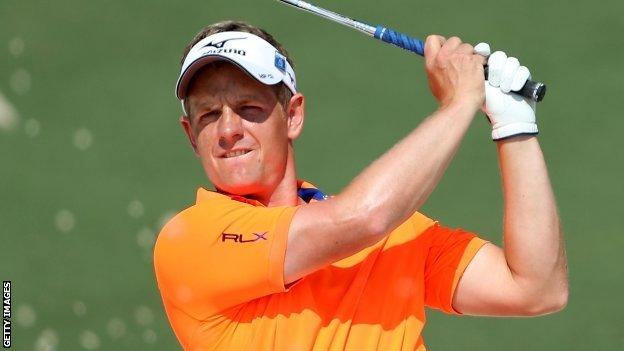 It's time to stick our heads above the mast, nail our colours to the parapet and ask, 'who is going to win the Masters?'
It really is that simple. Who is going to win? Oh, all right - and who else is going to have a big week?
Here's what the press pack think. What do you reckon?
Mark Lamport-Stokes, Reuters
Winner: Tiger Woods.
Knows this place inside out. Has four victories but, probably more importantly, he tied for fourth the last two years when he wasn't at his best so he's going to be difficult to beat this week.
Big week: KJ Choi.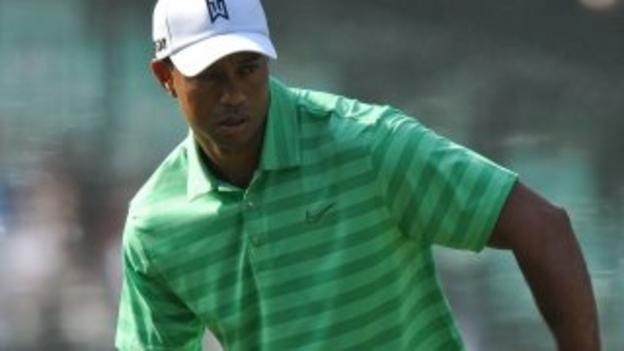 Rain is going to be a factor this week so I'll go with KJ. It's mostly a gut feeling but he has plenty of experience around here.
Scott Michaux, Augusta Chronicle
Winner: Luke Donald.
He is going to surprise the favourites and remain world number one. People overlook him because he does not hit as long as a traditional winner. But he is the best iron player and has the best short game of anyone in this field.
Big week: Kyle Stanley.
As a surprise I think this rookie will fare very well. He's a huge hitter and just seems to have a game that matches perfectly to this golf course.
Peter Dixon, the Times
Winner: Luke Donald.
In the form of his life. The best short game player in the world, putting is fantastic and chipping and bunker play is second to none. One thing that will work against him will be distance off the tee if we get much more rain. But he'll know if he gets there or thereabouts on most greens then he's in with a shout.
Big week: Justin Rose.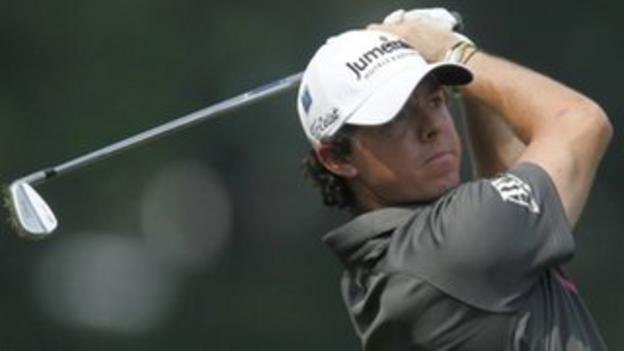 In strong form, is very confident, feels comfortable now wherever he plays and is a good each-way bet.
Tim Rosaforte, Golf Channel
Winner: Rory McIlroy.
Last week on TV I said McIlroy when I was pushed 10 seconds before we went to a commercial break and then a week later I was asked again. I wasn't going to do a Mitt Romney and start flipping so I'm sticking with him. I like the story, I'd like to see him come back and right the wrong, from a playing standpoint, of last year. Plus [I like] the way he handled it and what a gentleman he is.
Big week: Luke Donald.
It's almost like he's become an outsider because he hasn't won a major. He's getting hardly any credit right now, people are overlooking him, but he came fourth last year and could outwedge everybody this week. He's a resourceful little chap.
Andrew Cotter, BBC TV
Winner: Phil Mickelson.
His putting seems to be getting closer again and Augusta just inspires him.
Big week: Sang-Moon Bae.
Debutant, but long-hitter and his quarter-final in the World Matchplay plus runner-up in Florida last month were just glimpses of what he can do.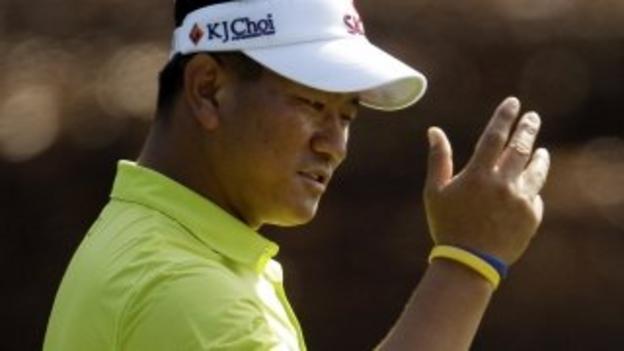 Neil McLeman, Daily Mirror
Winner: Rory McIlroy.
For sentimental value. I'd love to see him do it after last year. He's in very relaxed mood, in good form and is certainly the best story.
Big week: KJ Choi.
There are so many good stories out there that I fear a no-name American. But Choi is very steady, very consistent and has got the game for here. A good each-way bet.
Paul Mahoney, Sports Illustrated's Golf.com
Winner: Luke Donald.
Under the radar, which he likes. Everyone is talking about a two-horse race and he's always been the guy everyone forgets - the invisible world number one. It's all about short game with him and he's absolutely sensational with his irons and putter, and that's what you need around Augusta.
Big week: Charl Schwartzel.
Difficult to call the defending champion an outsider but everyone has forgotten about him. The South African most people are talking about at Augusta is Ernie Els and he's not even here. Has had such a fantastic time as Masters champion, and said recently that putting on the Green Jacket made him feel like Superman. That will inspire him to defend well.
Paul Hayward, Daily Telegraph
Winner: Luke Donald.
When people say it's a two-horse race, I'm inclined to look elsewhere out of sheer perversity. If I had to have a bet I'd look at Donald at about 16-1. I think he is going to win a major, he's in good nick and this might be his opportunity to upset the front two.
Big week: Hunter Mahan.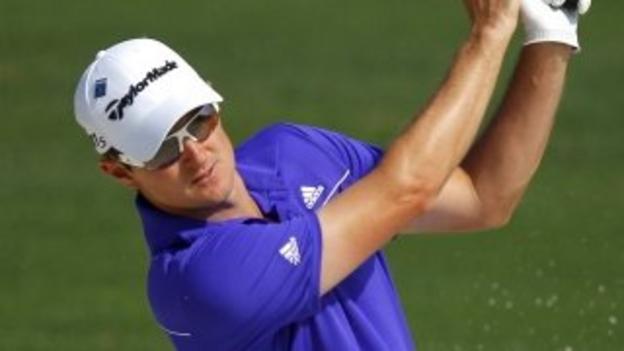 The best of the Americans outside of Woods. He seems to be the coming man of American golf.
Iain Carter, BBC Radio 5 live
Winner: Luke Donald.
Ticks all the boxes with the strengths of his game, accurate approach play and peerless short game.
Big week: Webb Simpson.
He first played this course as a 12-year-old and shot 80. He's developed into one of America's top players and odds of 60-1 appear generous for a man of his abilities.
James Corrigan, Independent
Winner: Phil Mickelson.
Has proved himself to be an Augusta specialist having won three times in the last seven years. Impressed me last week and it looks like he is peaking at the right time.
Big week: Justin Rose.
Has won World Golf Championships now and the next step is to really compete in majors. Has competed down the stretch here before and can learn from that, so could go very close.
David Facey, the Sun
Winner: Luke Donald.
Is ready to break out and win his first major. Was really impressive in the way he won at Disney when he had to to clinch the US money title - that's a sign he can really handle pressure. People forget he was level with Tiger Woods last year and he has had three top 10s now so this can be his year.
Big week: Bill Haas.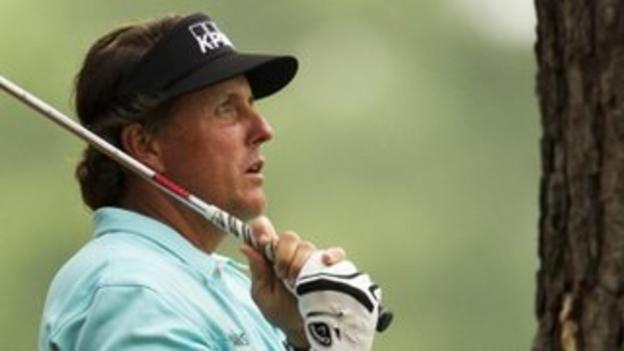 Under the radar a bit but he won the FedEx Series last year. Hasn't done a lot since but might be coming into form at the right time. The way he was winning towards the end of last year suggests he could feature prominently this week.
Neil Squires, Daily Express
Winner: Phil Mickelson.
Record here is virtually second to none. He knows the course like the back of his hand, is playing well and it's all in his favour.
Big week: Paul Casey.
Seems happy again with life. He's suited to playing here because he hits it high. It's the major that gives him the most chance of winning. Although he hasn't played a lot since his snowboarding accident he has a spring in his step.
Rob Hodgetts, BBC Sport online
Winner: Luke Donald.
Supremely confident in his own abilities and fiercely motivated beneath the quiet exterior. Has become a proven winner - and more importantly has won when things such as US money list or world number one status were on the line. Lack of length not an issue. Irons and short game too good.
Big week: Ian Poulter.
Someone will emerge from the pack that no-one is talking about and when he's got that Ryder Cup fire going I like the cut of his jib. Plus, he told me last week his game and brain are coming together nicely.