Rory McIlroy explains split with manager Andrew Chandler
Last updated on .From the section Golf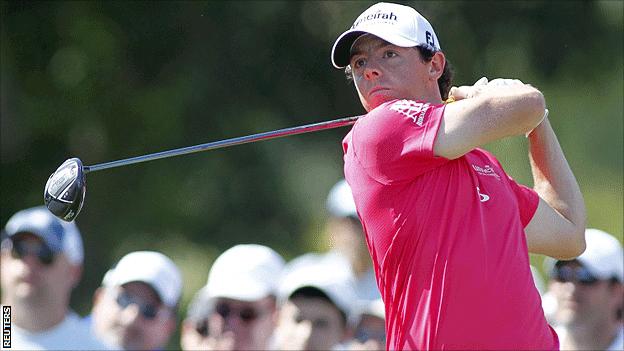 Rory McIlroy says he split with manager Andrew Chandler last year because he felt his career was being taken in a wrong direction.
Since making the decision in October, the 22-year-old has won three events and risen to number two in the world.
The irishgolfdesk.com website reported that McIlroy regretted giving up his PGA Tour card at the end of 2010.
He also felt it had been a wrong decision not to play at the 2011 Players Championship at Sawgrass.
On Sawgrass, the site quoted McIlroy as saying: "That's another example of being involved with Chubby [Chandler] and ISM and maybe being led down the wrong path, or a path that I didn't want to go down.
"It was something I sort of felt like I had to do.
"I think just spending a little bit of time around Chubby and Lee and hearing their view of the PGA Tour - obviously they're very pro-European Tour - while I have always been one who wanted to play on the PGA Tour.
"Not playing Sawgrass was one of the decisions I look back on and regret a little bit."
McIlroy, now managed by Dublin-based Horizon Sports Management, is second favourite to win the US Masters at Augusta, which starts on Thursday.
Last year, McIlroy held a four-shot lead going into the last day of the tournament but saw his challenge crumble with a final-round 80.
He responded in fine style, winning the US Open at Congressional two months later.