Tom Lewis pulls out of Castello Masters through illness
Last updated on .From the section Golf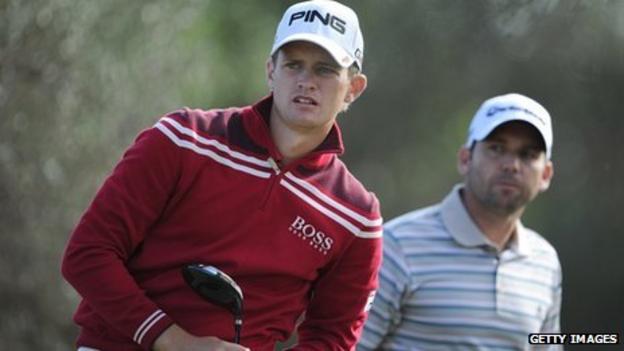 Britain's Tom Lewis has withdrawn from the Castello Masters before the second round because of a virus.
But still suffering flu symptoms he decided not to compete, leaving playing partners Sergio Garcia and Matteo Manassero to continue as a two-ball.
Garcia had seven birdies and an eagle in a 63 to lead by two at 12 under.
The 31-year-old former world number two, without a title for almost three years and now ranked 49th, recorded his best round since the opening round of this tournament in 2009, when he also shot a 63.
He grew up on the Mediterraneo course, becoming club champion at the age of just 12, and winning this event in 2008.
"I do have an advantage over a couple of shots here and there on my course," said the Spaniard, who is also the tournament promoter.
He eagled the 549-yard par five eighth courtesy of a 40-foot putt and saved par at the 17th after an exquisite bunker shot. "Because I'm home I've hit that shot so many times," he said of his escape from the trap. "I hit it perfectly. I'm getting there with my ball striking although there are a couple of things I'd like to get better."
The cut was made at level par, which was one too many for veteran American John Daly, who had three birdies but also ran up his third double bogey of the week.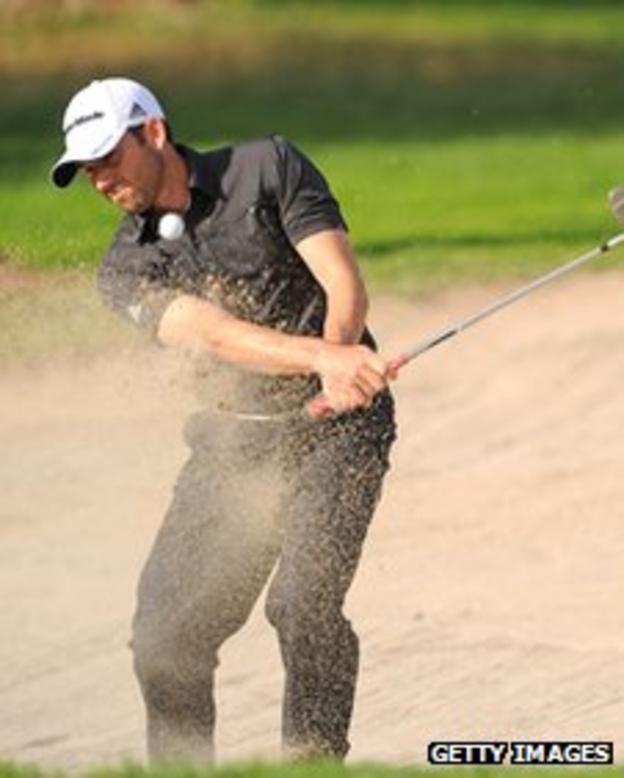 European Ryder Cup captains past and present Colin Montgomerie and Jose Maria Olazabal also missed the cut.
Lewis must now regain full fitness ahead of the lucrative WGC Champions tournament in Shanghai in a fortnight.
Speaking on Thursday he explained that Garcia was a key factor in his decision to play this week.
"I could have spent a week practising for Shanghai but I'd accepted an invite and it would have reflected badly on my behalf if I had pulled out," Lewis said.
"And I didn't want to let Sergio down. He was great to play with and I hope he wins this week."
On his decision to withdraw from the tournament on Friday he said: "I really struggled through my first round but I hoped with a night's sleep and some medication I would feel better and be able to play," Lewis said in a statement.
"I was gutted to miss the opportunity of playing another round with Sergio and Matteo and apologise to everyone who has taken such good care of me this week."