US PGA: Westwood turns to Clarke psychologist
Last updated on .From the section Golf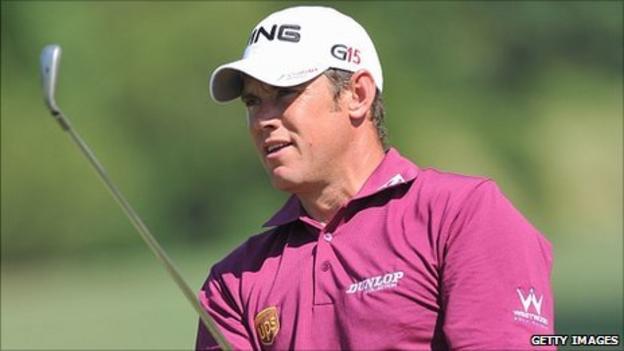 England's Lee Westwood hopes working with psychologist Bob Rotella will improve his chances of landing a first major title at the US PGA this week.
World number two Westwood missed the cut at the Open last month while Darren Clarke, another client of Rotella's, went on to lift the Claret Jug.
In a bid to improve his putting Westwood has turned to Dave Stockton.
"I haven't really worked with a psychologist before so it made sense to consult somebody," said Westwood, 38.
"Darren [Clarke] is a good one to consult with regards to which psychologist would be the best, having been through all of them pretty much."
Stockton is credited with turning round Rory McIlroy's putting after his collapse at the Masters and setting the Northern Ireland player on the road to US Open glory in June.
"You'll see me not trying," said Westwood. "When you get into those positions just enjoy it and have a free, clear mind - and play like it doesn't really mean anything.
"It's four rounds of golf, no different to the Indonesian Masters. I've done all the hard work now, done it for 20 years - it's time to just relax and let it flow."
Meanwhile, Clarke was up at 0430 on Tuesday to play nine holes of practice with McIlroy, just as he did at the Open. Asked how he played, Clarke said: "Poorly".
"I shall be spending quite a bit of time on the range trying to figure it out a little bit, but obviously it's totally different conditions," said the Portrush man.
"The heat is going to be a massive factor this week. Obviously, I'm a finely-tuned athlete, so it should not affect me that much!"