Gary Wolstenholme relishes making his Senior Open debut
Last updated on .From the section Golf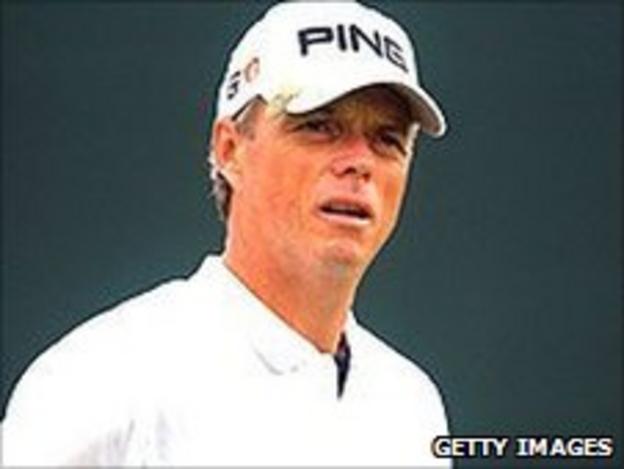 Leicestershire golfer Gary Wolstenholme will take part in his first Senior Open, at Walton Heath Golf Club in Surrey this week.
He has a great record on the course, with a tournament win and second place at previous events.
The 50-year-old former Walker Cup player says he is relishing playing alongside Ian Woosnam and Tom Watson.
"It's quite inspirational seeing these top players playing the same course as yourself," he said.
He believes recent bad weather could yet play a significant role in this week's tournament: "Anyone that can find the green and not make any mistakes - or if they just miss the green, get up and down - that's going to be the person that will win in the long run.
"You are going to miss some greens on this golf course and it's just how good your recovery play is, really."
With success at Walton Heath in the past, Wolstenholme says he is looking forward to the event: "I love the venue, the atmosphere is tremendous, it's a great clubhouse - it's a very different golf course."