Stephen Gallacher pursues Ryder Cup dream
Last updated on .From the section Golf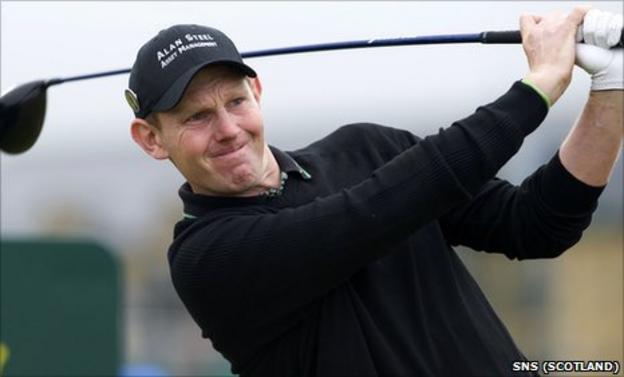 Stephen Gallacher believes there would be "a void" in his career if he does not participate in the Ryder Cup.
"It's been in my family all of my life," said the nephew of former European captain Bernard Gallacher.
"It's the most important thing I'd want to do before I finish playing. I think it would be a void if I didn't get it.
"I've been trying so hard to get into the top 50, then you can get into the majors and all the big events for the ranking points."
The 36-year-old Scot is currently ranked 76 in the world after a good 2010 season.
This year started brightly with a fourth-place finish at the Volvo Golf Champions in Bahrain in January and he has 10th, 11th and 12th places to his name.
However, Gallacher missed the cut in this week's PGA Championship at Wentworth with two disappointing rounds of 75.
"I'll go away and try to get my game in shape for US Open qualifying on Monday," he told BBC Radio Scotland.
"I'll have a think and see where I went wrong. I'll practice on the right things, so it doesn't happen again.
"You do feel a bit down but I've still got plenty of tournaments left.
"I just need to improve my short game a wee bit. Then it's all about self-belief and confidence; it's such a fine line.
"It is a tough qualification process for the Ryder Cup and you really need to be playing in all of these events or you don't have a chance."
* You can hear more from Stephen Gallacher on BBC Radio Scotland's The Golf Show on Saturday 28 May from 1600-1700 BST