Masters 2011: Donald wins par-three event at Augusta
Last updated on .From the section Golf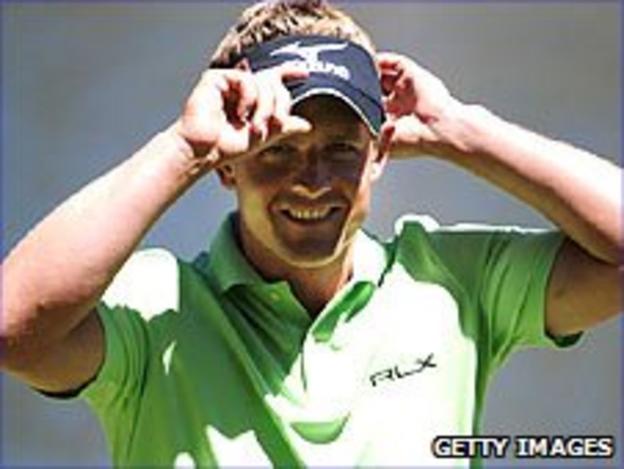 England's Luke Donald had the dubious honour of winning the traditional par-three tournament in Augusta, the precursor to the Masters.
No player has ever won the nine-hole, par-three event and a Green Jacket in the same year.
World number four Donald carded a five-under-par total.
Former Masters champions Ray Floyd and Angel Cabrera finished one shot back, while 1980 champion Craig Stadler had the lone ace.
"If I believed in jinxes I wouldn't play in it," said the 33-year-old Donald. "I see it more as a challenge. Somebody is going to break that record and hopefully it's me.
"Nobody thought a 63 was possible here until Nick Price did it - and I see it as good preparation. You're holing putts, controlling the spin.
"I'm not really superstitious. I played with Tim Clark, who's a former winner of the par three, and he was asking when I was going to start hitting it in the water, but I almost holed it at the last."
In the 51 years the event has been staged since Sam Snead won the inaugural contest in 1960, no par-three winner has gone on to victory in the Masters the same year.
Floyd came within a whisker of ending the jinx in 1990 but lost in a play-off with Nick Faldo in the main event.