River Walks: Former JLS popstar turned farmer JB Gill's love of walking
Last updated on .From the section Get Inspired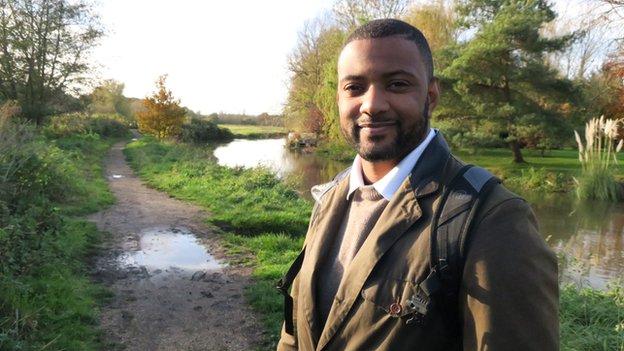 Wandering through the medieval village of Wye along the River Stour in Kent is a long way from number one singles, MOBO awards and screaming fans.
That's the journey JB Gill has taken and his walk down the Stour is one of 11 different River Walks being shown in the different BBC Regions on Monday, 10 December at 19:30 GMT.
Ten years ago, JB was part of UK boy band JLS, who were just starting out on a stellar five-year career with five number one singles, over 10 million record sales worldwide and a multitude of awards.
These days - when not doing television presenting - his life is based in the countryside at his turkey farm on the outskirts of London.
Discovering new ground
"I've done lots of work done in the past year or two about countryside and farming so I was very keen to get involved," JB says about the River Walks programme.
"The best thing was to see another part of Kent than I'm used to."
The walk along the Stour took him over 50 miles, from Lenham to Pegwell Bay, over a four-day period.
"I met lots of different people on the way, with different connections to the river," adds JB.
"The Wheel Potential for example - a charity set up by a lady whose son is disabled to help the less physically able to cycle.
"And there were children from a primary school doing studies of the river, which is one of just over 200 chalk rivers [which means it's clearer] in the world."
Walking wellbeing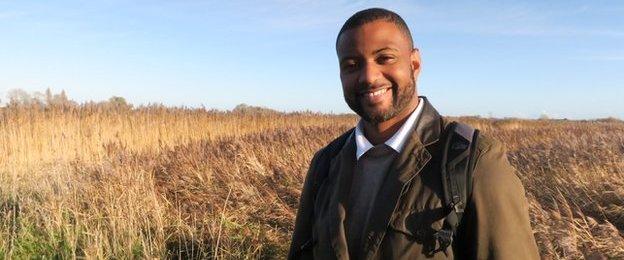 JB has always appreciated time out in the fresh air - from his early years of growing up in Antigua to family trips when they moved to London.
"Mum and dad were always taking us out - to Kew Gardens or Hever Castle - giving you a sense of your surroundings and the history of the nation," JB says. "Getting out of the hustle and bustle of city life."
And - at almost 32 - it's something he wants to pass onto his children.
"Whenever I get time it's always nice to get out.
"Walking is one that's very easy for everyone in the family to do, whether it's long walks, slow walks. It opens your eyes to what's out there - stunning scenery."
It's not only beneficial for physical but also mental health, as JB knows
"I enjoy the opportunity to not think about what I do - time to chill out," he reveals.
"It's usually very peaceful. When I'm out with my boy I encourage him to be quiet and you might see a deer or a sparrow.
"It has a therapy to it by the nature of being outside."
JLS jaunts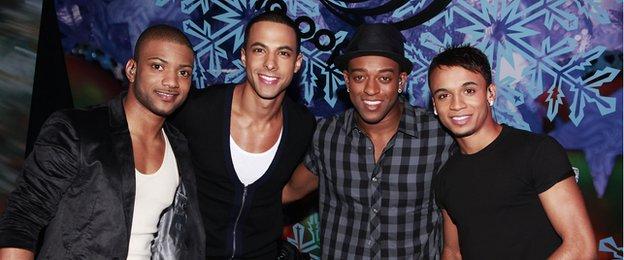 In fact it's not just JB from JLS who has embraced the countryside life following their pop-stars lives.
"We don't see each other that often but we are still close," says JB. "I invite them to the farm.
"We've all got kids now and three out of the four live in the countryside.
"They're just as passionate about being outdoors as well."
And he vowed to get them together with their kids for a river walk in the future!
River Walks airs on BBC One on Monday 10 December at 19:30GMT.
Each of the 11 English regions will see its own episode, with the entire series being available nationwide on BBC iPlayer.