The Lakes with Paul Rose: Come up, put your boots on and go!
By Paul Rose
The Lakes with Paul Rose
From the section Get Inspired
I'm a natural for the Lake District. Returning home with that Lake District "glow" and of course a bit numb with cold, covered in mud, smelling of sheep poo and gasping for tea is a wonderful thing.
When it's sideways rain, hail, big winds, thunder and lightning or freezing - or even an especially powerful mix of all of them, I get an irresistible burst of energy which gets me out of the house fast and makes for a massively enthusiastic bike ride, big walk, fell run or wild swim.
But, as we all know, less extreme conditions work beautifully too! A gentle stroll in a sun dappled wood, an easy walk on a lake shore, a slow swim or float down a lazy river - all followed by some quiet time to soak up the views and sense our place within nature.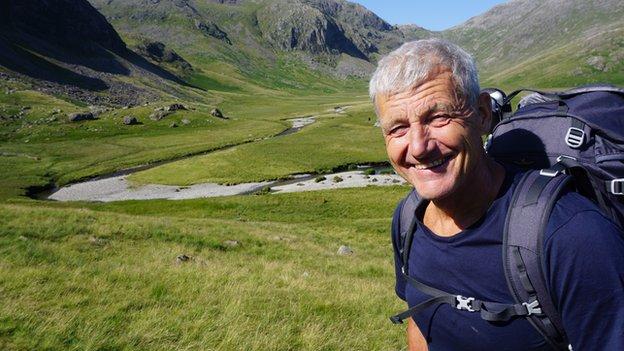 We are lucky in the UK
Our protected areas, national parks, footpaths, coastline and easy access to nature are celebrated worldwide and even when we are stuck in urban areas, caught in terrible city commutes, or swamped with office based work, our nearby protected natural places give us a lift and improve our lifestyle.
But the full physical and mental benefits are only to be had if we get out there and exercise alongside nature.
It might seem obvious, but to keep healthy we need to be active outside.
Regular news reports from doctors and the health authorities on the benefits of outdoor exercise are a timely reminder that our health is reliant on nature.
We have never never needed nature more than today - it has undeniable restorative powers.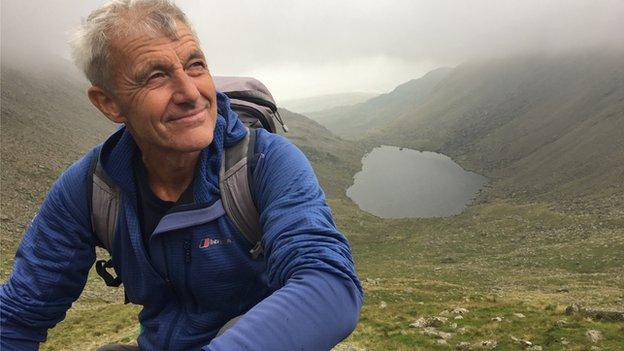 So, what can we do?
A good start is to come to the Lake District, get a true sense of being in the wild places!
We have some of the cleanest air in the UK, easy access to opportunities for any level of physical activity or quiet communication with nature, a world leading approach to conservation, exciting weather and the best pubs in world!
I'm no doctor but I can guarantee an uplift in physical and mental well-being after a Lake District adventure. Just pack your gear and get stuck into:
Road or mountain biking:
You don't need need a bike, they can be hired up here.
Rock climbing:
The Lakes is the birthplace of rock climbing and offers challenges for all comers. No need to have experience - we have great climbing guides who provide instruction, guiding and equipment.
Wild swimming:
The big lakes, small tarns and rivers offer fabulous wild swimming. No need to bring your trunks - we have expert guides
who keep you safe, hire you wetsuits and guide you to the best places.
Canoe, kayak, sail, SUP (stand up paddle board):
The Lakes has excellent water sport opportunities and there are numerous outfitters and guides to ensure that you get the best of out your adventures.
Mountain running:
A step up from your routine training is to take on the challenge of the hills and we even have running guides and trainers that know the "secret" routes, and who can keep you on track and free from injuries.
Winter:
The past few winters have been great for skiing and ice climbing. To make the best of the conditions just keep your eyes on the weather and be prepared to drop everything - employers take note!
Or - keep it simple: Come up, put your boots on and go!