BBC Get Inspired: Five inspiring stories from across the United Kingdom
Last updated on .From the section Get Inspired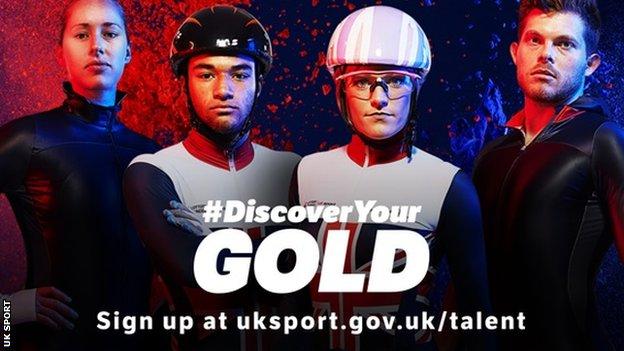 Discover your gold
Fancy going to the Olympic or Paralympic Games? UK Sport has relaunched its #DiscoverYourGold campaign and is on the lookout for 15-24-year-olds who have the potential or hidden talent to become future sporting champions. (UK Sport)
Encouraging girls to play sport
Boys spend significantly longer than girls playing sport each day, new figures have shown. The Huffington Post gives parents tips on how that can be changed. (Huffington Post)
'Boxing gyms are a community'
Former Olympic bronze medallist and professional boxer Tony Jeffries shares his story, discussing the friendships made in a boxing gym, why the sport is good for kids and how it gives them "a purpose and teaches respect". (Boxing News)
Rowing 2012 days after 2012
On the day that marked 2012 days since the start of the London Olympic Games, more than 200 young people competed in a rowing competition in east London. The event was part of a programme launched in October with the aim of getting 8,000 more young people active across the capital. (London Youth Rowing)
10,000 steps or a brisk 10-minute walk?
Are you one of those who aims for at least 10,000 steps a day? Well, experts say there is better way to get fit than counting your steps.
Do you have a story to share? Get in touch and tell us by tweeting @bbcgetinspired, visit us on Facebook or email getinspired@bbc.co.uk.