BBC Sport - London Marathon 2017: What's your #ReasonToRun?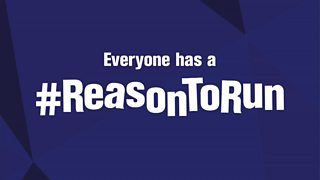 What's your #ReasonToRun the London Marathon?
London Marathon organiser Chris Brasher, Olympic marathon runner Scott Overall and Good Gym founder Ivo Gormley help launch the #ReasonToRun campaign ahead of the 2017 event in April.
If you'd like to find out more about getting into running, have a look at our special guide.
Get Inspired Activity Finder
Run by the BBC and partners
Find ways to get active near you: