BBC Sport - Get Inspired: Find out about the programme to encourage people to try skiing and snow boarding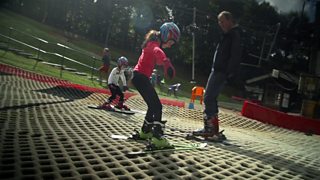 Go Ski Go Board!
Skiing and snowboarding are fun, get you moving and are great alternatives to traditional sports.
There are hundreds of indoor snow centres and dry ski slopes across the country, so if you fancy giving either skiing or snowboarding a go, there should be lots of options not far from home.
Through Snowsport England's Go Ski Go Board programme, lots of slopes offer low-cost taster sessions or longer courses if you have already caught the bug.