BBC Sport - Prince Harry praises All Schools rugby union scheme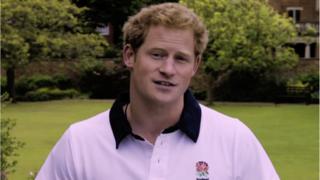 Prince Harry backs rugby grassroots
Prince Harry praises the All Schools programme, which aims to create opportunities for one million secondary students to play rugby union.
The Prince will attend an event in support of the scheme in Exeter where he will witness for himself the power of participation.
Launched in September 2012, All Schools aims to increase the number of secondary state schools playing rugby union.
The programme's ethos is simple - rugby union is a game for all schools - everyone can play it and every school can teach it.
In a 'thank you' to volunteers, coaches and teachers delivering the programme, the Prince reflects on the once-in-a-generation opportunity to develop the game, as well as its potential future stars.