Get Inspired: Get Dance Floor ready - learn how to street dance!
Last updated on .From the section Get Inspired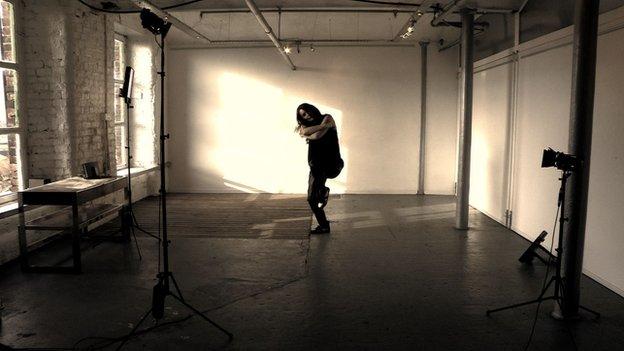 Think you've got some moves but not sure how to use them? We've asked street dance teacher, Clare Crane, to put together a routine that will have you dance floor confident in no time.
Clare has come up with a dance influenced by the video for Run DMC vs Jason Nevins It's Like That. The routine is broken down into four stages so that you can practice your heart out on each stage before starting the next one.
Kick, swing, pop & lock
In this first video above, Clare shows us the full routine she is going to teach you, as well as her step by step guide to learning the first stage of the dance.
Roll, point & Robot
Ready to move on? Get ready to do some robotic rolls and leans.
Throw down, slide & push away
In stage 3 you'll learn to jump out, swing and pop, tap and throw down, slide and push away.
Kick, stamp & give some attitude
You're nearly there! In this final stage you will jump, kick, stamp, clap, sway and hook your arms. This part of the routine is directly from the Run DMC vs Jason Nevins music video so you know you'll be dancing just like the pros.
Enjoy! And don't forget to tell us how you went - or better still, send us a video.