Sochi Paralympics: Get involved in winter sports
Last updated on .From the section Get Inspired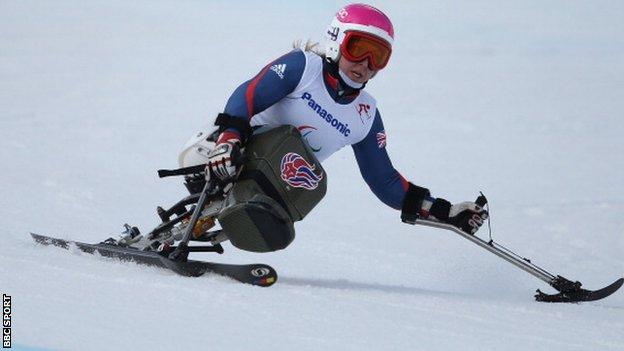 As Paralympics GB bid for medals at the Winter Paralympics in Sochi, there are numerous opportunities in the UK to try the winter sports featured in the Games.
There are lots of activities on offer and a large number of clubs who would be able to help you.
The Get Inspired team have pulled together links to some of the best winter sport schemes across the UK so you can get out and give it a go.
ALPINE SKIING
WHAT IS IT?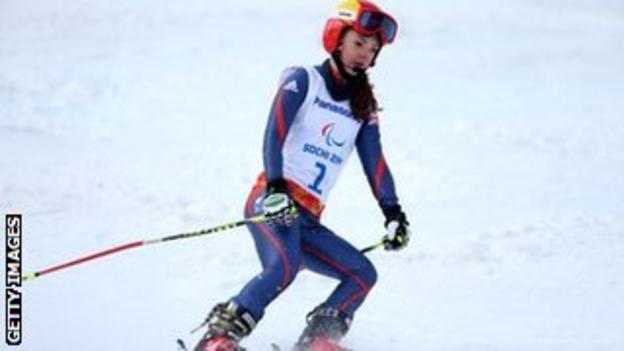 Alpine disciplines at the Paralympic Winter Games are downhill, super giant slalom (Super-G), giant slalom, slalom, super combined. The winner is the one who, without missing any gates, records the fastest time over the course.
In Sochi, snowboard cross joins the alpine disciplines to make its debut in the Games.
Athletes with physical and visual impairments can take part.
HOW DO I GET INVOLVED?
You can get more details from the website of Disability Snowsport UK, which has six dedicated centres across the country where you can take part in your first skiing or snowboard lessons and borrow any equipment you might need.
SLEDGE HOCKEY
WHAT IS IT?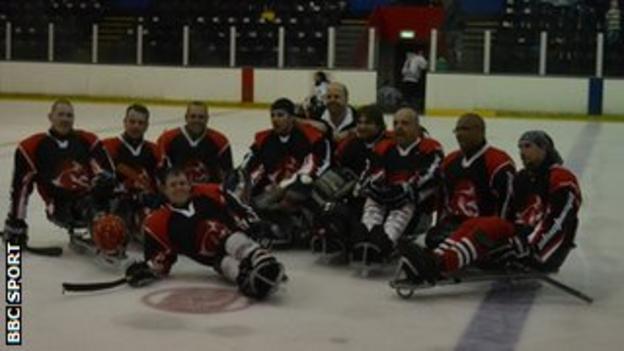 Ice sledge hockey is a version of ice hockey for athletes with a lower limb impairment. It is sometimes known as 'murderball on ice!'
There are 10 domestic sledge hockey teams: Battle Back Bison, Cardiff Devils, Coventry Honey Badgers, Grimsby Redwings, Kingston Kestrels, Manchester Phoenix, Peterborough Phantoms, Sheffield SteelKings, Swindon Wildcats and Widnes Wild.
HOW DO I GET INVOLVED?
GB did not qualify for the Sochi Games, but there are a number of options if you want to have a go.
The best place to start is the website of the British Sledge Hockey Association where you can find out more information about a number of clubs around the country.
NORDIC SKIING
WHAT IS IT?
Nordic skiing consists of two disciplines - cross-country and biathlon.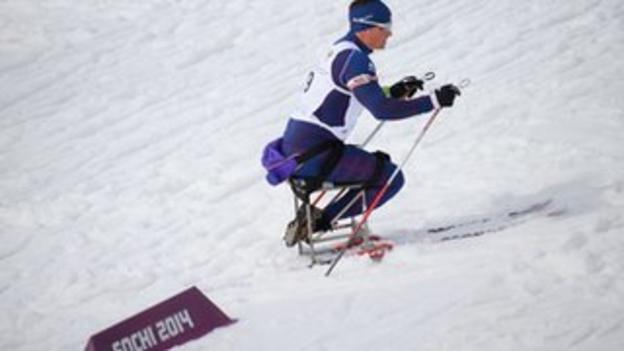 Cross-country skiers can compete in individual or team, classical or freestyle events ranging from 2.5km and 20km in distance. Skiers with visual impairments compete with a guide, while athletes with a physical impairment compete using either a sit-ski or standing using one or two skis and/or poles.
Biathlon combines cross-country skiing and target shooting. Athletes compete in one of three categories: sitting, standing and visually-impaired. Athletes ski three 2.5km legs (7.5km in total) and fire at five targets (located 10m from the shooter) between each leg, using air guns that are mounted on stands.
HOW DO I GET INVOLVED?
You can get more details from the website of Disability Snowsport UK which has a number of centres in the UK where you could practise your skills.
WHEELCHAIR CURLING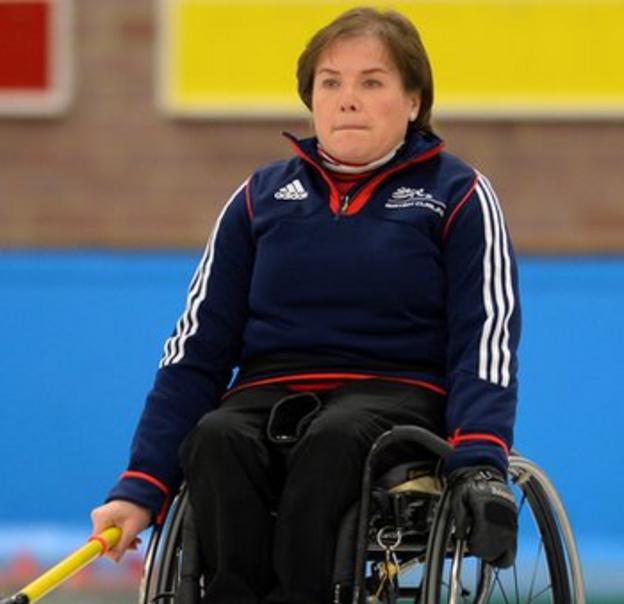 WHAT IS IT?
Wheelchair curling is a team sport played on ice to very similar rules to Olympic curling. Each team must include male and female players.
Wheelchair curling is for athletes who have significant impairments in lower leg/gait function.
HOW DO I GET INVOLVED?
The Royal Caledonian Curling Club have a new initiative which is open to everybody called Try Curling.
In addition to this, they are running free taster sessions in wheelchair curling at the Lanarkshire Ice Rink in Hamilton on 10 and 17 March, the Waterfront Leisure Complex in Greenock on 11 and 13 March, Dundee Ice Arena on 17 and 24 March, the Stirling Sports Village on March 19 and at the Braehead Curling Ring at the Intu Braehead Shopping Centre on the 5th April.