All-Ireland SFC: GAA to debate second tier football championship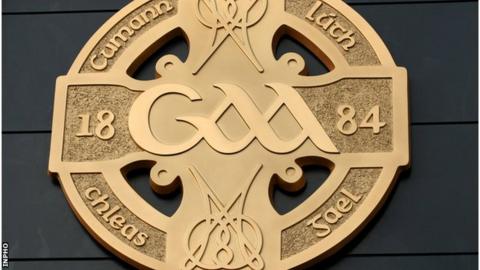 The possibility of a two-tier All-Ireland football championship has moved a step closer with two proposals to be debated by members later this year.
The GAA's Central Council has tabled two possible championship restructures that could be put in place by 2020.
The issue will be debated at a Special Congress on 19 October in Cork.
Central Council has also agreed to condense the All-Ireland club championships and scrap the the traditional St Patricks' Day finals.
Under the new club calendar, the 2020 semi finals in hurling and football will be played on the weekend of 4-5 January with the All-Ireland club finals to be staged on 19 January.
Second tier championship
A perceived widening of the gap between top-tier teams and smaller counties has led to increased calls for a championship restructure in recent years.
Fermanagh, Tipperary, Wicklow and Wexford were among the counties that played just two matches in his year's All-Ireland championship after first-round qualifier defeats followed their early provincial exits.
Two proposed changes will be tabled at Special Congress in October, with both formats retaining the provincial championships but would require Division Three or Four teams to reach their provincial final to advance to the All-Ireland championship.
Proposal A would see the All-Ireland qualifiers reduced to two rounds and open to teams from Divisions One and Two of the National League as well as Division Three and Four sides that reach their provincial finals.
The Tier Two championship format of Proposal A would then feature a straight knock-out competition for the 16 teams from across Divisions Three and Four that do not contest their provincial finals.
For Proposal B, the key difference would be the introduction of an initial round of fixtures, creating a winners' group and a losers' group, before a second round of matches that offers beaten counties an opportunity to play their way back into contention.
The proposals will now be sent to counties for discussion with a final wording on the proposals to be agreed in September.
Proposal B format
Round 1: Eight Teams v Eight Teams
Round 2A: Four Winners Rd 1 v Four Winners Rd 1
Round 2B: Four Losers Rd 1 v Four Losers Rd 1
Round 3: Four Winners Rd 2B v Four Losers Rd 2A
Quarter finals: Four Round 2A Winners v Four Round 3 Winners
Semi-finals & Final