Pete McGrath named as new Louth football manager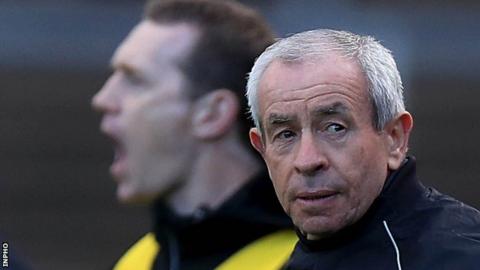 Former Fermanagh and Down boss Pete McGrath has been appointed manager of Louth senior football team.
McGrath, who resigned as Erne manager in July, was given a two-year term with the Leinster side following a county board meeting on Wednesday night.
He takes over at Louth from Colin Kelly, who declined an extension to his time with the county after an All-Ireland qualifier exit in June.
McGrath won two All-Ireland titles as Mourne boss in the 1990s.
He said he was left with no option but to resign as Fermanagh manager following player unrest.
McGrath announced his Erne departure eight days after committing to the job for a fifth season.
It followed an All-Ireland first round qualifier defeat by Armagh
He had been the Erne county's manager since succeeding Peter Canavan in November 2013.