Monaghan's Dick Clerkin retires from inter-county game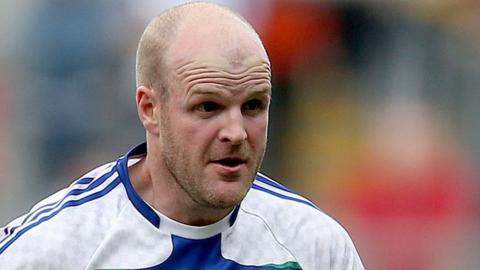 Monaghan midfielder Dick Clerkin has announced his retirement from inter-county football.
The 34-year-old announced the decision in his Irish Examiner newspaper column on Tuesday.
Clerkin, one of the longest-serving players in GAA, made his debut in September 1999, and went on to make a record 179 appearances.
He helped the Farney County win the Ulster Senior Football Championship in 2013 and 2015.
The Currin man played in 54 championship games for Monaghan
Clerkin said he knew the time was right to end his inter-county career.
"I have witnessed a remarkable transformation in the psyche of Monaghan football during my career," wrote Clerkin in his column.
"Motivated by pride, sustained by hard work, validated with success. I am not going to patronise with thanks the countless people who have contributed to making Monaghan football what it is today."