Formula 1 2019 vote: German GP your biggest moment
Last updated on .From the section Formula 1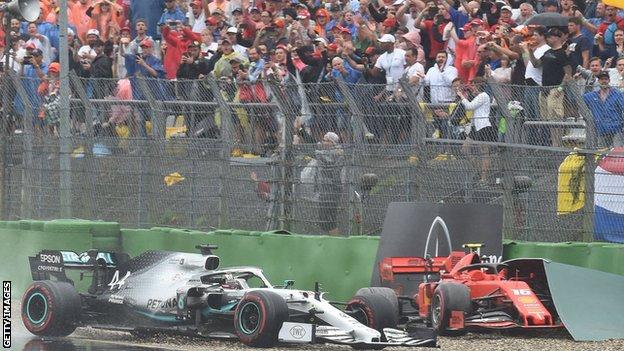 Was Lewis Hamilton clinching a six crown the moment you remember the 2019 season for?
There's plenty of reasons why it wouldn't be... and the German Gran prix appears to be the biggest reason, and what a classic it was.
The race at Hockenheim was so full of drama, 31% of you voted it the moment of the season.
Treacherous conditions produced six safety cars - two of them virtual, race winner Max Verstappen making five pit stops to change back and forth between wet and dry tyres, Toro Rosso's Daniil Kvyat ending up third on the podium from 14th on the grid, plus multiple drivers falling foul of the slippery run-off area at the final corner.
Here's the full breakdown...
If you are viewing this page on the BBC News app please click here to vote.