Renault F1 boss Thierry Koskas leaves before starting new role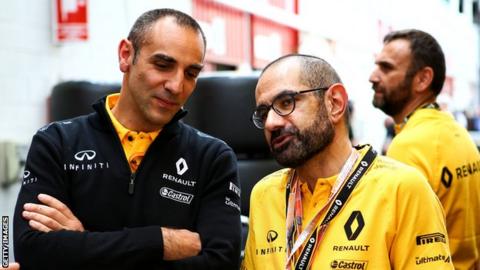 The man appointed as the new boss of Renault's Formula 1 programme has left the French car company before even taking up his new position.
Thierry Koskas was named president of Renault Sport in November, and attended the season-closing Abu Dhabi Grand Prix on a fact-finding mission.
But 18 days after he was due to start work, Renault announced Kostas' departure from the entire group.
Jerome Stoll, who had been due to retire, will continue as president.
A spokesperson for Renault Sport shed no further light on the situation, but emphasised the move effectively meant the F1 team continued as before under Stoll and managing director, and de facto team boss, Cyril Abiteboul.
The Renault-Nissan Group, the third largest car company in the world, is in some degree of turmoil following the charging of former Nissan chairman Carlos Ghosn with financial crimes in Japan.
Ghosn, who was instrumental in Renault's return to F1 as a constructor in 2016, is in detention on charges of aggravated breach of trust, understating his income and the separate charge of under-reporting his pay.
Ghosn denies all wrongdoing.