The Prince And I: The story of the last Thai F1 driver
By Ben Sutherland
Sports Editor, BBC World Service languages
Last updated on .From the section Formula 1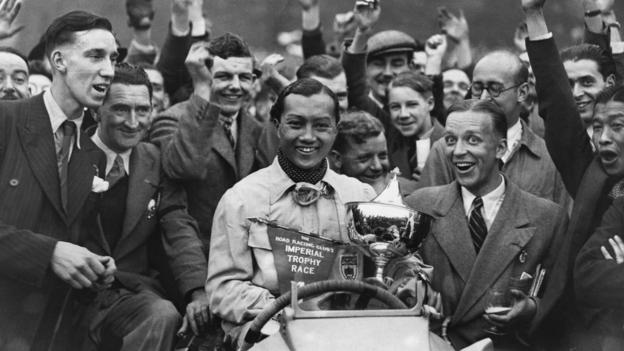 Alexander Albon will become only the second Thai F1 driver in history after joining Toro Rosso for next season.
Born in London to a Thai mother and British father, Albon joins the F1 grid at the same time as contemporaries Lando Norris and George Russell.
Interest in the progress of all three will be high, but whatever Albon's ultimate achievements, he will do well to match the CV of Thailand's only other F1 racer - Prince Birabongse Bhanudej Bhanubandh, or B. Bira as he was otherwise known.
Here are just six reasons why Bira, who raced in F1 from 1950 to 1954, lived his best life.
He was a proper prince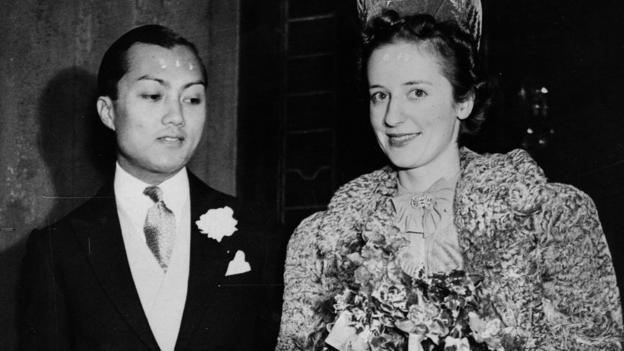 Without getting too mired in the lineage of the rulers of Thailand (or Siam as it was known before 1932), Bira was born into royalty in 1914.
His father was the younger brother of King Chulalongkorn and held several key posts in government including Field Marshall of the Royal Siamese Army.
But it was Bira's grandfather, King Mongkut, who is best known in popular culture worldwide as the inspiration for the eponymous monarch in the musical The King And I.
He invented Thailand's racing colours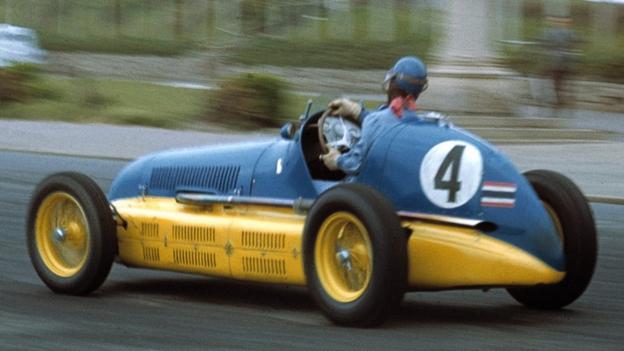 Bira had got into top-level motor racing well before the F1 World Championship was established in 1950.
He seemed destined for an education at Cambridge but dropped out to try to become a sculptor - an art he briefly studied under Charles Wheeler, who created the facade of the Bank of England among other things.
But when his cousin Prince Chula invited him to race his Riley Imp at Brooklands in 1935, an alternative career path was laid out.
Chula's team was called White Mouse Racing, but Bira, inspired by the dress of a Scandinavian woman named Barbara Grut who he had only just met, painted the car pale blue and yellow.
This was an era when cars raced in colours that represented nationalities - blue for France; white for Germany; red for Italy.
At the stroke of a brush, Bira had defined Thailand's racing colours.
He taught British World War Two pilots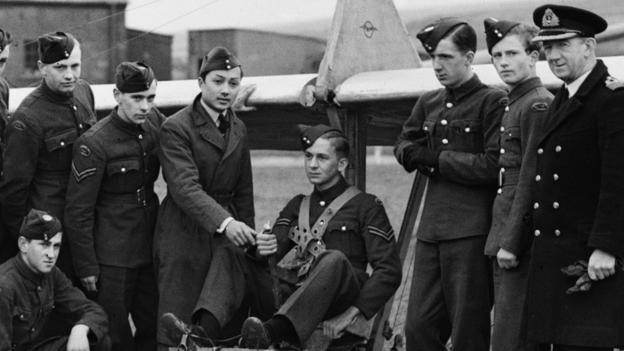 F1 drivers are sometimes called "pilots" and that was particularly apt for Prince Bira.
He loved flying and made several long-distance flights in tiny planes and gliders. In 1952, he flew all the way from London to Bangkok in his own twin-engine Miles Gemini aircraft.
But with motor racing suspended due to World War Two, Bira put his skills to use teaching fighter pilots of Britain's Royal Air Force.
He became chief instructor at St Merryn Royal Naval Air Station, specialising in teaching glider pilots.
He competed in the early days of F1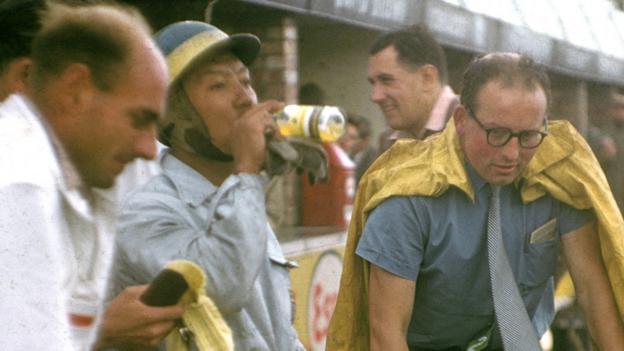 No-one would pretend Bira was an all-time great, but he was very good - securing two points finishes out of the six Europe-based races that made up the inaugural F1 season in 1950, at a time when only the top five got points.
In 1951 he suffered a skiing accident and drifted away from motor racing for a time. He only competed in that year's Spanish Grand Prix - a disastrous outing that saw him qualify his Maserati 35 seconds off pole before retiring on lap one.
He later raced for Gordini, Connaught and Maserati but failed to score another point until 1954, by which time he had set up his own team.
He also won a couple of non-championships races - the Grand Prix des Frontieres and the New Zealand Grand Prix - before retiring at the end of that season.
He was a four-time Olympian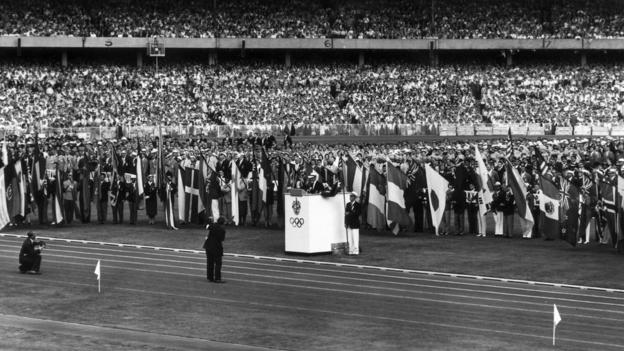 Life away from motor sport was no less hectic for Bira, who went on to take part in sailing competitions at four Olympic Games - Melbourne 1956, Rome 1960, Tokyo 1964 and Munich 1972.
Over those Games he competed in the Star, Dragon and Tempest classes. In 1960 he found himself up against another former F1 driver, Argentina's Roberto Mieres, who he had raced against in the 1953 and 1954 seasons.
Competing in the Star sailing class, Mieres finished in 17th and Bira 19th.
Such multi-sport exploits were not unique in that era.
Perhaps the most successful F1 polymath of the 1950s was Alfonso de Portago, who in addition to contesting five grands prix also twice competed in the Grand National at Aintree and led Spain's two-man bob team to fourth at the 1956 Winter Olympics.
His death baffled police... for a while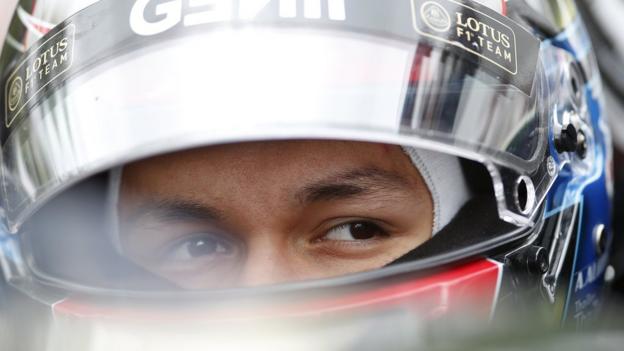 Two days before Christmas 1985, a man in his early seventies collapsed and died at Barons Court tube station in London. He had suffered a massive heart attack.
He was of south-east Asian appearance but had no identification and the Metropolitan Police were unable to establish who he was.
They did, however, find a handwritten note in his pocket - although they were unable to work out the language it was written in.
But after the note was sent to experts at the University of London, it turned out it was written in Thai and addressed to Prince Bira. The police contacted the Thai Embassy who quickly established his identity.
Prince Bira's funeral was held in south-west London - aptly enough, the same city from which Thailand's new F1 star has emerged.