Lewis Hamilton would prefer more F1 races at venues with 'real racing history'
Last updated on .From the section Formula 1349
Lewis Hamilton has questioned taking Formula 1 to new countries and would like to see more races in places with "real racing history" such as Britain.
The newest addition to the F1 calendar is Vietnam, which is due to host its first race in 2020.
"On the racing side, I don't know how important it is to go to new countries as such," the five-time champion said.
"If you had the Silverstone Grand Prix and a London Grand Prix, it would be pretty cool."
In an interview with BBC Sport, Hamilton also spoke about his future in F1, his quest for self-improvement, and his dream of space travel.
Hamilton on the F1 calendar
F1 bosses have agreed a "multi-year" deal to stage a race on the streets of Vietnam's capital Hanoi from April 2020.
It is the first new addition to the calendar under the ownership of Liberty Media, which took over the management of F1 in 2017 and has promised to take the sport to "new destination cities".
Liberty Media's plans are an evolution of the general trend seen in F1 over the past two decades, with races in Bahrain, China, Turkey, Singapore, Abu Dhabi, South Korea, India, Russia and Azerbaijan added to the calendar since 2004.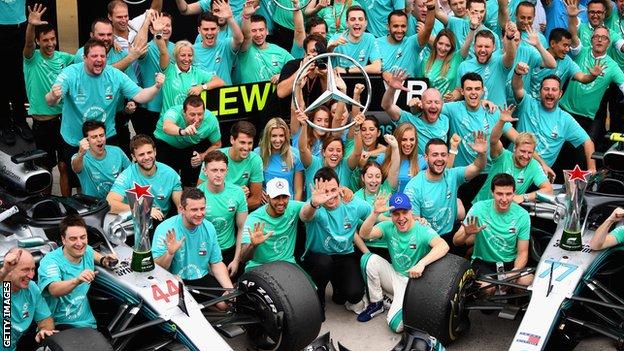 The rise of new venues has come at the same time as historic grands prix in Great Britain, Germany, Italy, France and Belgium have struggled to retain their places on the calendar amid mounting hosting costs.
"We've got a lot of real racing history in England, Germany, Italy and now in the States it is starting to grow," said Hamilton. "But you only have one event per year in those places.
"If it was my business, I'd be trying to do more events in those countries.
"I've been to Vietnam before and it is beautiful. I've been to India before to a race which was strange because India was such a poor place yet we had this massive, beautiful grand prix track made in the middle of nowhere. I felt very conflicted when I went to that grand prix.
"We had a grand prix in Turkey and hardly anyone came. Cool track, cool weekend but poor audience."
He added: "If you have the German Grand Prix and you've got a Grand Prix in Berlin, I think connecting to cities where a lot of people are is probably a good thing, not necessarily going to countries where they don't know so much about Formula 1."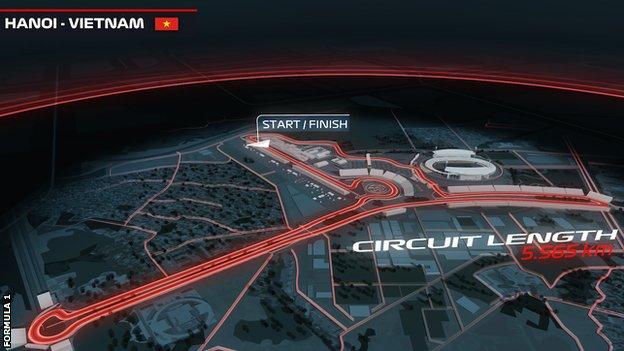 So what about the space travel?
Hamilton has achieved a lot of his ambitions in life but says he still has dreams - space travel among them.
The 33-year-old Briton brilliantly won his fifth world title this season and says a sixth will be top of his ambition list for 2019, along with a few others besides.
"Top of the list every year has been winning the world title. There's never been anything above that," the Mercedes driver said.
"Other dreams... I always wanted to meet Ayrton Senna but never got to do that. Try to learn a language, read more books, find some time to go away with the family and do something spontaneous. Just random things.
"I love space. I would love to go to space. That's a dream that is kind of crazy. I'd love to go in a fighter jet.
"I went to Nasa last year which was awesome so that was one of my dreams. I'm massively into space.
"I don't have the list on the top of my mind right now but, the one I was aiming on at the beginning of the year, I reached."
Is Hamilton thinking of retirement?
Hamilton sealed the drivers' title at the Mexican Grand Prix to become the joint second most successful driver of all time.
He is level with Juan Manuel Fangio's tally of titles and only Michael Schumacher has more with seven.
"I feel I have still got more years, more days ahead if I am lucky and there are still many mountains to climb," Hamilton said.
"There will still be difficult times ahead. I don't know when they will come but I feel better prepared now than I ever have been.
"I have got to look at this season, which has been the best of my career, and think, 'How can I improve next year?'
"It is easy to point out the areas but it is not that easy to improve on them."