Max Verstappen: What 'public service' could he do?
Last updated on .From the section Formula 1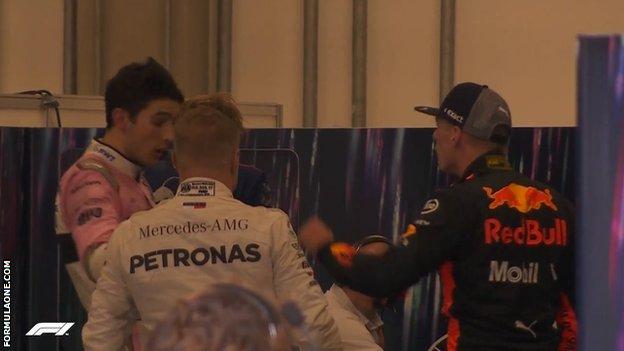 Formula 1 is often seen as the pinnacle of four-wheeled motorsport.
Reach the podium of an F1 grand prix and you have 'made it'.
But that doesn't excuse the world's best drivers from landing in the equivalent of an after-school detention.
Exhibit bad behaviour and face the consequences - isn't that right, Max Emilian Verstappen?
The 21-year-old has been asked to complete two days of "public service" after shoving Esteban Ocon three times in the weigh-in area after the Brazilian Grand Prix.
Verstappen was annoyed after losing the race lead in a collision with backmarker Ocon.
The Dutchman recovered to finish second behind Lewis Hamilton, but his post-race actions were criticised by F1 chiefs.
The FIA said in a statement: "While sympathetic to Verstappen's passion, the stewards determined it is the obligation of sportsmen at this level to act appropriately and as role models to other drivers at all levels and found Verstappen failed in this respect."
But what qualifies as "public service" - and what can Verstappen expect from his sanction?
The regulations state the guilty party has an "obligation to accomplish some work of public interest".
And recent history gives a clue as to what may be in store for the Dutchman.
Cast your mind back to the eventful 2017 Azerbaijan Grand Prix, during which Ferrari's four-time world champion Sebastian Vettel swerved into title rival Lewis Hamilton's Mercedes.
The German received an in-race penalty, and was also made to "devote personal time to the education of drivers in junior formulae".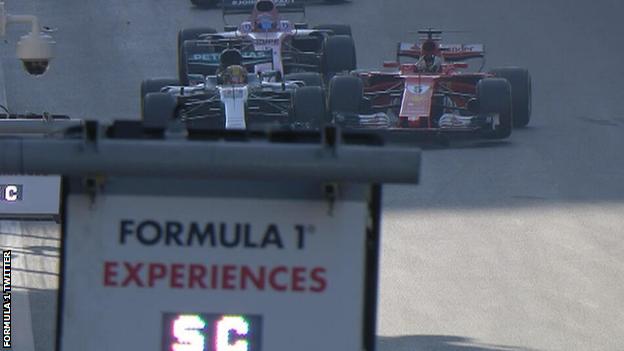 Outside of F1, Swiss Touring Car driver Stefano Comini was found in breach of the International Sporting Code for comments he made to journalists at Monza in 2015.
Frustrated by the driving of Gianni Morbidelli, which cost him the championship lead, he threatened to take "private justice" on the Italian.
Comini was ordered to "attend the marshals' briefing at the next race, welcome them and thank them for their work on behalf of all TCR's competitors".
You can almost taste the humble pie.
But what could Verstappen do during his 'public service'?
Sculpting F1 boss Chase Carey's magnificent moustache, perhaps? Or laundering every team's race overalls?
Some people on social media got creative...