Abu Dhabi GP: Season ends with Ferrari rollercoasters & Guns N' Roses
Last updated on .From the section Formula 1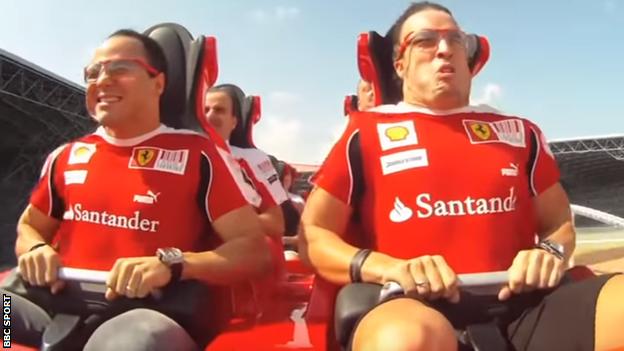 A rollercoaster season comes to an end in the city that's blessed with its own Formula 1 theme park.
Although when it comes to racing and the Abu Dhabi Grand Prix, Ferrari World may be the better option for adrenaline-fuelled entertainment.
It is not without delicious irony that Ferrari has never actually won at the Yas Marina circuit. Sure, you'll see Sebastian Vettel and Kimi Raikkonen's names among the list of winners, but in scarlet-coloured race suits accompanied by the Italian national anthem? Nope. Hasn't happened yet.
The overriding feel of the spectacle in Abu Dhabi is a bit style over substance. Size certainly seems to matter in the capital of the United Arab Emirates. From the world's largest hand-woven carpet housed in the Sheikh Zayed Grand Mosque, to the world's farthest leaning man-made tower of Capital Gate. If they can do it bigger and better than anyone else, it'll be done with diamond-encrusted bells on.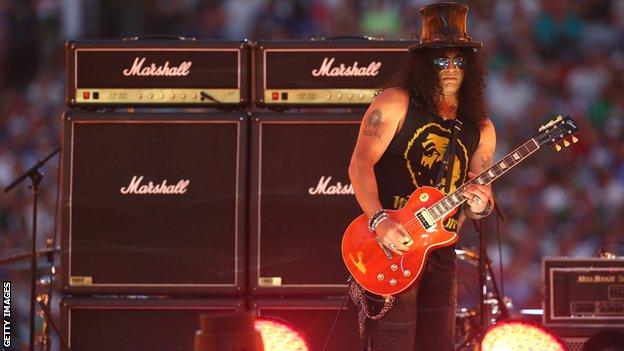 Ex-pats and fans from all over Europe flock to this sunny destination for a blast of some much-needed winter vitamin D. The facilities surrounding the track are as flash and futuristic as you'd expect, given the bottomless pit of money that was made available for its construction.
Five-star hotels, Michelin-starred restaurants, mega yachts parked in the marina. If the old-school wealth of Monaco feels stuffy and intimidating, then head to the Middle East and bask in the joys the gaudy new money crew like to put on display.
The track is pristine with a manicured backdrop of twinkling lights and perfect palm trees, plus a surface as flat as a supermarket car park. If you're a driver looking for one last thrill in the cockpit before you finish, then maybe hang on until 2019. Two long straights, a minor elevation point and 21 nondescript turns. Classic circuit status like Interlagos probably won't be rubber-stamped anytime soon.
And therein lies Abu Dhabi's problem. Having to follow Brazil on the calendar is like sharing a birthday with your ridiculously popular mate. They throw their party first and everyone goes crazy for it. You go next with a shindig worthy of The Oscars and the response is a lukewarm "meh".
Still, Max Verstappen v Esteban Ocon: The Rematch, should be fun...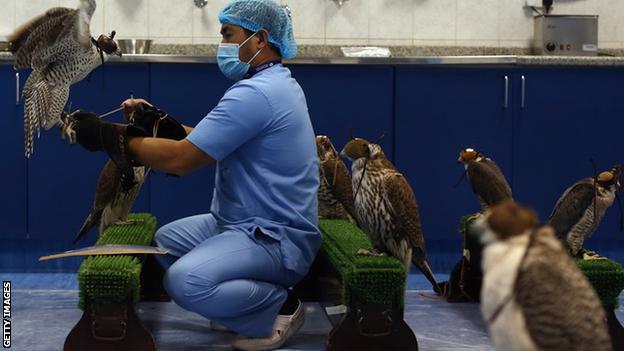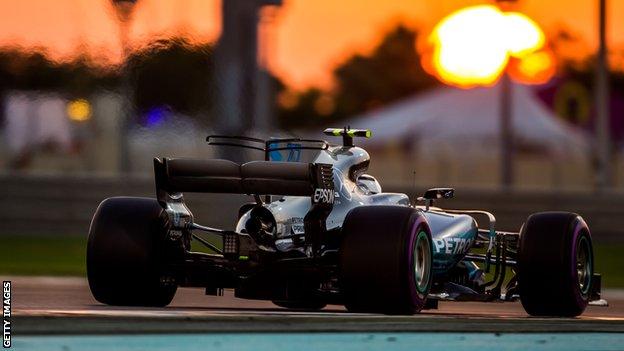 Flashback quiz
Abu Dhabi's life on the F1 calendar began in 2009.
Back then, slick tyres made a comeback after being banned in 1998, the French and Canadian GPs were goners and the FIA went rule-change crazy.
The starting grid that day had some very familiar names on it - and others for which you might need to rummage around.
Final time to get your thinking caps on and name all 20 drivers in five minutes.
How many drivers can you name?
Previously in F1: Round 20 - Brazil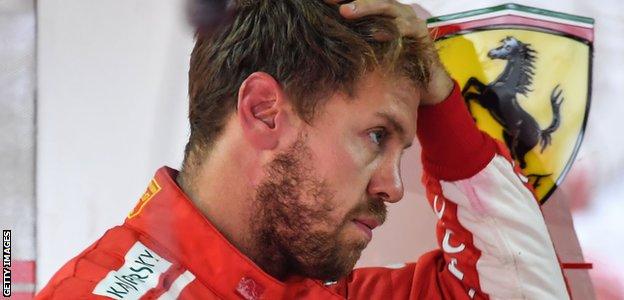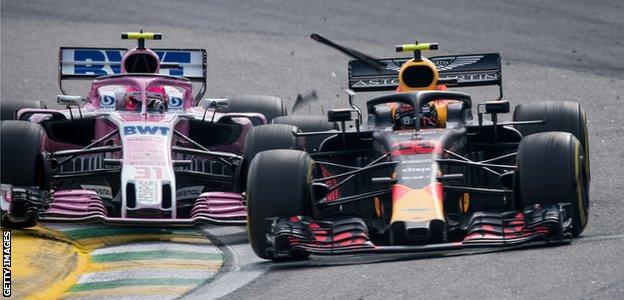 The track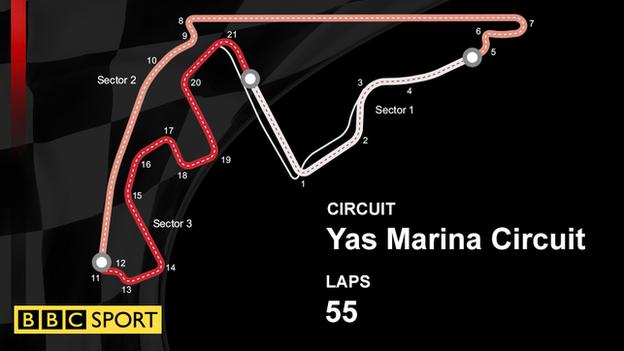 Back-pocket facts - Abu Dhabi
The glass panels of the opulent, whale-shaped Yas Hotel take a month to clean. A team of 15 abseiling cleaners are needed to tackle the giant grid shell, which is made up of 5,046 curvilinear panels.

Robot jockeys are used in the ancient sport of camel racing. The robots, weighing no more than 4kg, possess a walkie-talkie speaker enabling owners to deliver commands to the camels during the race.

One of the world's largest chandeliers resides in the Sheikh Zayed Grand Mosque. Weighing a hefty nine tonnes, it's designed to look like a date palm and is adorned with millions of Swarovski crystals.

Abu Dhabi resident Eva Clarke is a one-woman fitness machine. The Australian native's female Guinness World Records include: Most chest to ground burpees in one hour (920), most knuckle push ups in 24 hours (9,241) and a staggering 12,003 burpees over 24 hours.
Drivers' social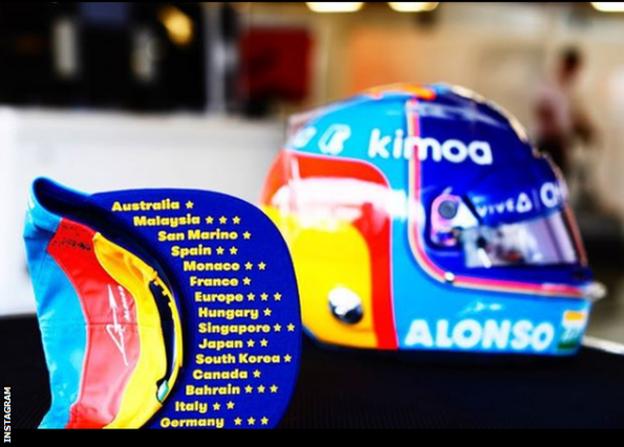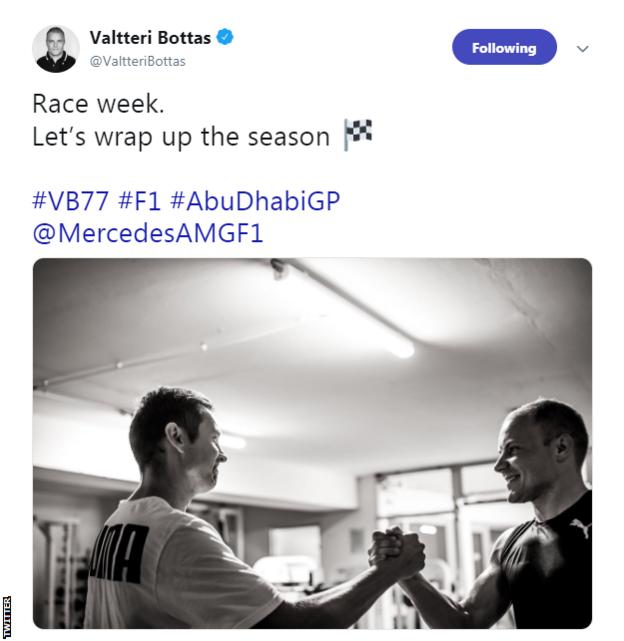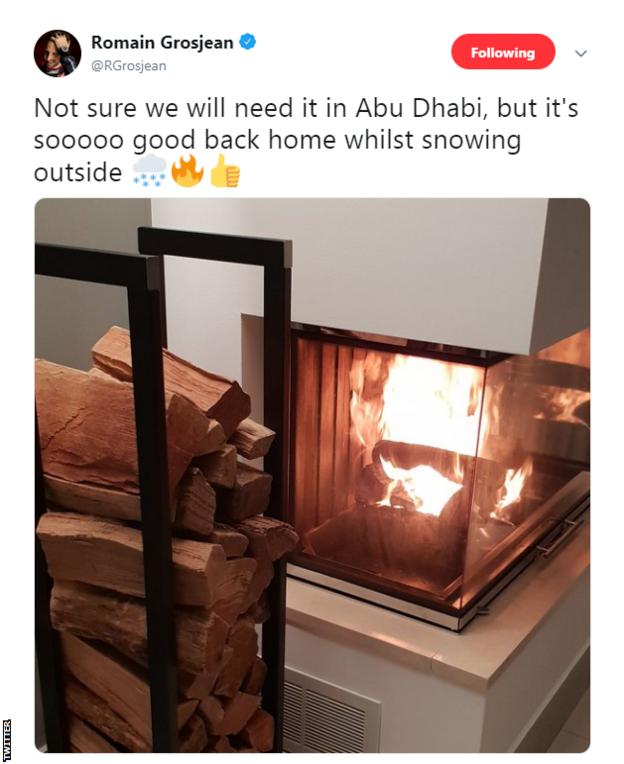 How to follow on BBC Sport
BBC Sport has live coverage of all the season's races on BBC Radio 5 live and BBC Radio 5 live sports extra, plus live online commentary on the BBC Sport website and mobile app - including audience interaction, expert analysis, debate, voting, features, interviews and video content.
All times GMT. Broadcast times are subject to change at short notice.
Abu Dhabi Grand Prix coverage details

Date

Session

Time

Radio coverage

Online text commentary

Thursday, 22 November

Preview

20:30-21:00

BBC Radio 5 live

Friday, 23 November

First practice

08:55-10:35

BBC Sport online

From 08:30

Second practice

12:55-14:35

BBC Radio 5 live sports extra

From 12:30

Saturday, 24 November

Final practice

09:55-11:05

BBC Radio 5 live sports extra

From 09:30 (continuous)

Qualifying

12:55-14:05

BBC Radio 5 live sports extra

Sunday, 25 November

Race

13:00-15:00

BBC Radio 5 live

From 11:30

Monday, 26 November

Review

04:30-05:00

BBC Radio 5 live