Lewis Hamilton wins in Singapore with Sebastian Vettel third

By Andrew Benson
Chief F1 writer in Singapore
Last updated on .From the section Formula 11035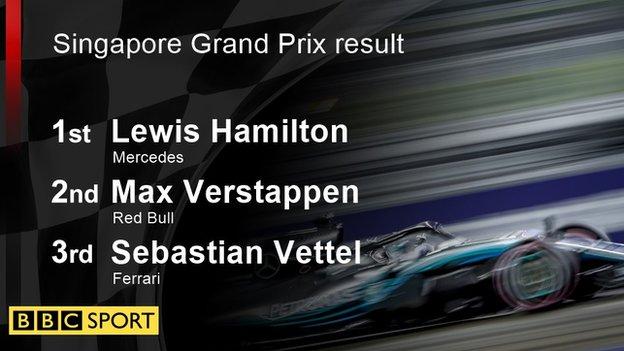 Mercedes driver Lewis Hamilton cruised to victory in the Singapore Grand Prix to strengthen his hold on this year's World Championship.
Hamilton's controlled drive from a pole position won brilliantly on Saturday was helped by the latest in a series of questionable strategy calls from Ferrari.
It dropped Hamilton's title rival Sebastian Vettel from second to third behind Max Verstappen, throwing away a position the German had earned by overtaking the Red Bull driver on the first lap.
While Vettel was left to question his team once again this season - and for the second time this weekend after a less-than-perfect qualifying session - Hamilton's only worrying moment was caused by back markers at about two-thirds distance.
Haas driver Romain Grosjean and Williams' Sergey Sirotkin ignored the closing Hamilton in the heat of their battle for position and cost him his five-second advantage over Verstappen.
Hamilton had to fend off an attack from Verstappen into Turn Seven as a result, which he just managed to do, and Grosjean was later given a five-second penalty for his misdemeanour.
Hamilton's victory, with Vettel third behind Verstappen, extended the Briton's advantage over the German in the championship to 40 points with six races and a maximum of 150 points remaining.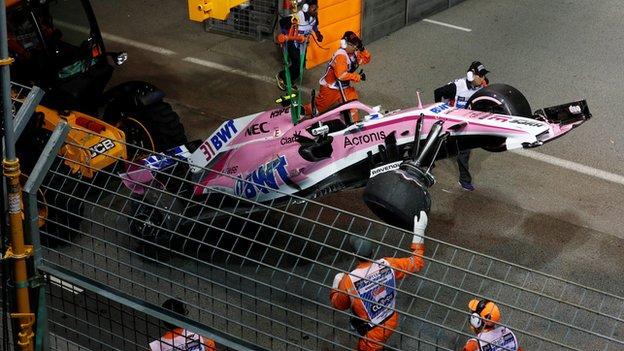 Ferrari make it too easy for Hamilton
Hamilton and Mercedes' main concern in this race was to ensure they retained the lead at the first corner, with a feisty Verstappen with nothing to lose behind them, and then to avoid being passed by Verstappen or Vettel during the pit-stop period.
Vettel's pass on Verstappen into Turn Seven on the first lap came just before a safety car was called after Force India's Sergio Perez pushed his team-mate Esteban Ocon into the wall on the exit of the first chicane.
The move put Vettel in the position he wanted from which to attack Hamilton after a disappointing qualifying session for Ferrari, but the team blew it.
They brought Vettel in on lap 14 and switched him on to the ultra-soft tyres, hoping to benefit from the rubber's extra pace on its initial laps.
But Hamilton followed him in next time around, fitting the more durable soft tyre, and rejoined ahead of Vettel, who had soon found himself held up behind Perez when he came out of the pits.
Vettel immediately questioned the decision, saying: "There is no chance. We are again too late. The tyres will not make it to the end."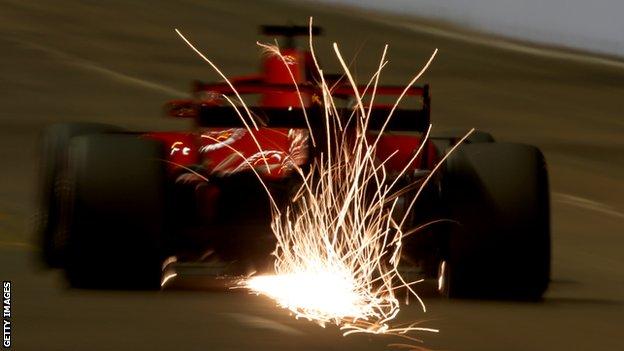 Unintentional kidology by Mercedes
Ferrari needed to try for the so-called 'under-cut'. But there will be questions as to whether their decision to pit Vettel when they did was based on their mishearing a radio call from Hamilton to the pits.
Hamilton had said: "There's a lot left of the tyres. But shortly afterwards Vettel's race engineer told him: "Hamilton reports there's not a lot left of his tyres."
Vettel replied that he did not believe him, and he engineer agreed.
Ferrari said the pit stop was not based on the radio call, and said they went aggressive because it was their only hope of beating Hamilton. Either way, Vettel was right in his assessment of the situation following his stop - his hopes were over. He now had to manage his tyres to the end in the hope of preserving a podium position, with no chance of attacking Hamilton.
The result was a fourth win in five races for Hamilton, arguably all of which Vettel could and perhaps should have won himself.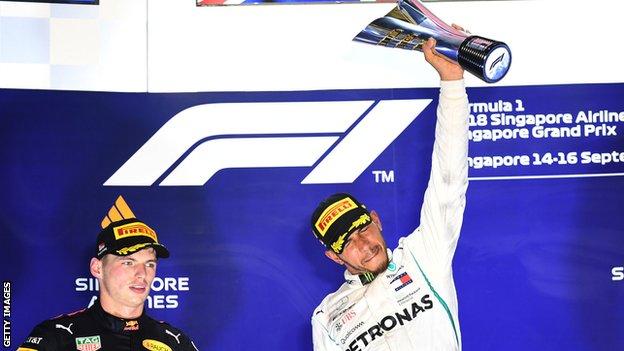 Not a classic
At the front, there was a distinct lack of tension, as the drivers spent the vast majority of the race lapping seconds off their maximum potential to ensure they made the appropriate stint lengths.
It was a similar story to Monaco in May, when the hyper-soft tyre tyre was also used and teams were similarly trying to eke their tyres out to do a one-stop strategy.
Once he had fended off Verstappen's attack, Hamilton cruised to victory, the Dutchman held at arm's length, and Vettel cruising similarly behind.
Their team-mates Valtteri Bottas, Kimi Raikkonen and Daniel Ricciardo were playing a similar game of cat and mouse as they took the remaining positions in the top six.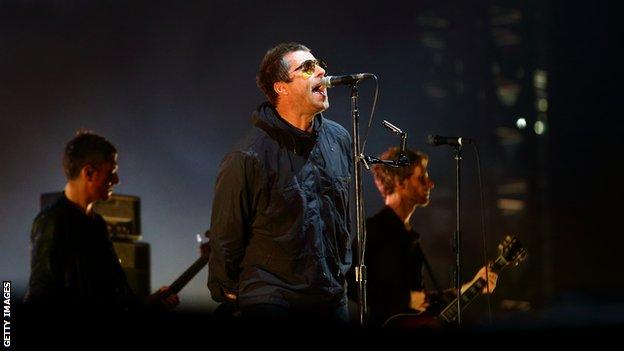 Perez and Sirotkin provide the entertainment
It is not a recipe for excitement and what drama there was in the race was provided by also-rans.
Perez was in the wars again, driving into Sirotkin after getting alongside him between Turns 17 and 18 following many laps held up behind the Williams, and earning himself a drive-through penalty.
Fernando Alonso drove an excellent race, starting 11th, passing Renault's Nico Hulkenberg at the start and using a long first stint on the ultra-soft tyres to move into the position of best of the rest - a rare fillip for McLaren as their season collapses around them with a car the team have admitted is "poor".
Driver of the day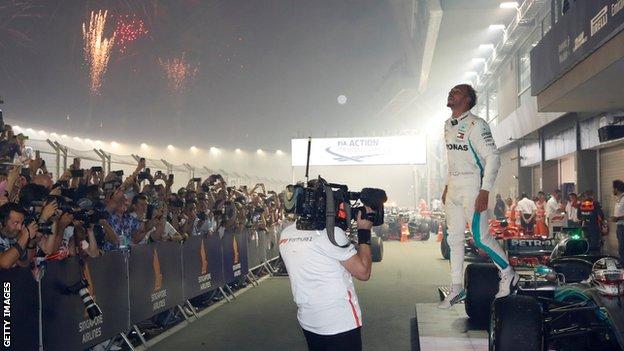 What happens next?
There is a two-week break before the Russian Grand Prix in Sochi, with the Japanese Grand Prix at superlative Suzuka a week later. Vettel needs to start beating Hamilton fast, but it is looking more and more like the Englishman's season.