Russian Grand Prix: Predict your top three drivers in Sochi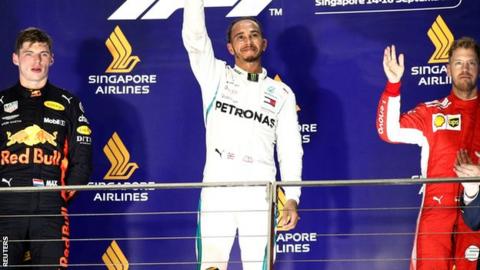 Lewis Hamilton chalked up another win in Singapore to move one step closer to a fifth world title.
After the qualifying lap of his life and another strategy fail by Ferrari, surely only a catastrophic meltdown in the final part of the season can deny Hamilton now.
And so on to Russia's Sochi Autrodrom, where one team has dominated in the four previous races... Mercedes.
Valtteri Bottas celebrated his maiden victory at the circuit in 2017, while Nico Rosberg won for the Silver Arrows in 2016 and Hamilton won back-to-back in 2014 and 2015.
Can Ferrari cause an upset and put Sebastian Vettel's title challenge back on track, or will Hamilton reach the milestone of 70 grand prix wins this weekend?
Make your predictions below...
Choose your top three drivers from the list below