Singapore Grand Prix 2018: Who will master the Marina Bay street circuit?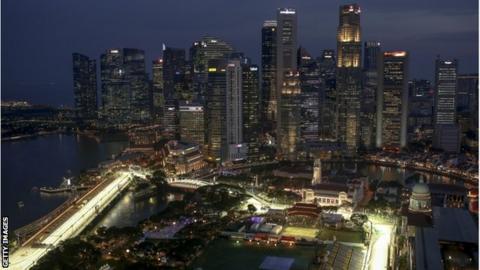 Lewis Hamilton's lead in the drivers' championship is at 30 points - the biggest margin either he or Sebastian Vettel has had this season.
The Briton has won three of the past four races and triumphed in Singapore in 2017 when he was helped by Vettel, Kimi Raikkonen and Max Verstappen, who took each other out with a dramatic first-lap collision.
But who will have success under the floodlights this year?
Below you can pick the top three for the race and don't forget to post your results on social media via the hashtag #bbcf1 on Twitter.
Who will win in Singapore?
Choose your top three drivers from the list below