Vandoorne? Gasly? Raikkonen? Who do you want as the next Red Bull driver?
Last updated on .From the section Formula 1158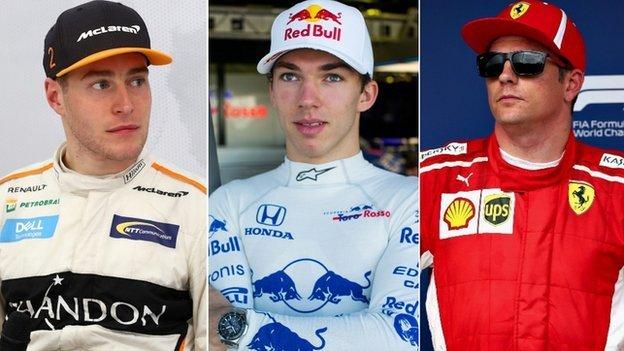 With Fernando Alonso retiring from Formula 1 and Daniel Ricciardo joining Renault, the drivers' grid is set to look a little different in 2019.
Ricciardo announced in early August that he would be leaving Red Bull at the end of this season to "take on a fresh and new challenge" - which leaves F1 with its tastiest driver vacancy for some years.
Many of us thought that would be filled by the long-time Red Bull-owned Carlos Sainz. Until he went and joined McLaren...
So who's going to get the chance to drive a race, and potentially title winning, car next season?
Who is your next Red Bull driver?
Choose from the list below
Who is up for grabs?
Kimi Raikkonen (Ferrari)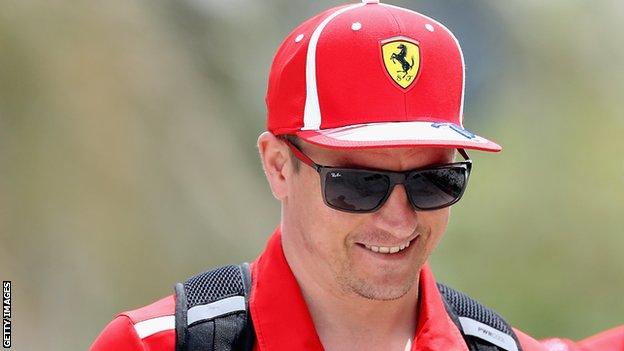 At 38, Raikkonen is the oldest driver on the grid and out of contract at the end of the season. He has been in the sport for as long as Alonso, but has he had enough yet?
The Finn, who has played the unofficial support role for Sebastian Vettel at Ferrari, has enjoyed plenty of success in his 18-year career - he was the world champion in 2007, has had 20 race victories and has been on the podium 99 times in nearly 300 grands prix.
An unpredictable yet popular character, Raikkonen has provided plenty of entertainment over the years - and some fiery racing.
In August 2017, he signed a one-year contract extension for the third time in succession, and made clear he would only stick around if he thought he could be competitive.
He said then: "As long as I feel I can win races and fight for championships, then it's fine. When I don't feel like that, I will be the first guy to do something else."
However, as Sauber's young driver Charles Leclerc is set to replace him next year, where will Raikkonen end up? Will he stick or twist?
Pierre Gasly (Toro Rosso)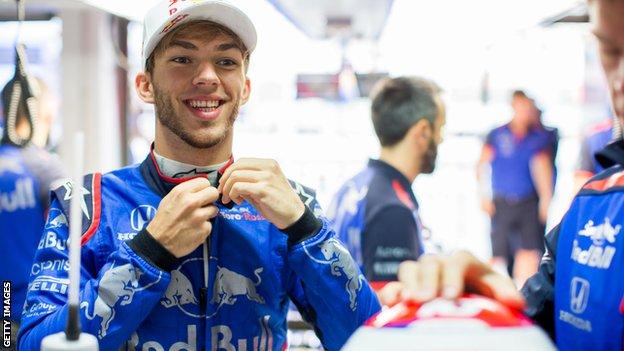 Gasly joined Toro Rosso from the Red Bull driver scheme and has impressed ever since - but is he the favourite to replace Ricciardo, and join Verstappen? The Frenchman has out-performed his more experienced team-mate Brendon Hartley, with his best result being fourth in Bahrain in April.
As it stands, Gasly is 24 points ahead of Hartley in the championship, a sign of just how good a season he has had. However, if the 22 year-old were to pair with Verstappen, Red Bull would have two of the youngest drivers on the circuit, which could pose risks.
Verstappen, at 20, already has four race wins behind him. Would Gasly, two years older, want to play the role of support driver at Red Bull?
Stoffel Vandoorne (McLaren)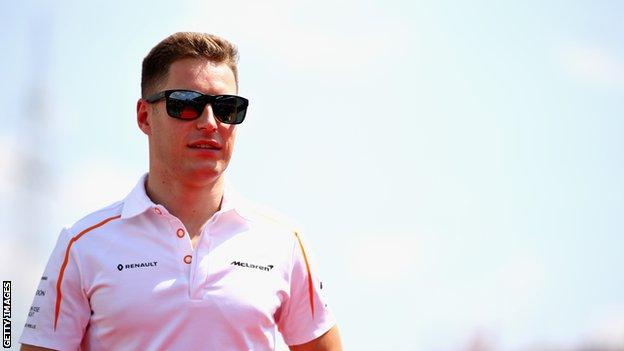 As Alonso departs McLaren at the end of the season, what of team-mate Stoffel Vandoorne?
McLaren announced at the end of 2017 they were pleased to sign him for another year. But he is 16th in the championship, has failed to finish in the top 10 in the past eight races and has accrued just eight points this season; he hasn't made enough progress to impress.
The Belgian was seen as Alonso's support driver. Will Vandoorne have to fight for another year at McLaren as an understudy to Sainz? Or is it worth trying to join Red Bull and, erm, be understudy to Verstappen?
Lando Norris (McLaren test driver)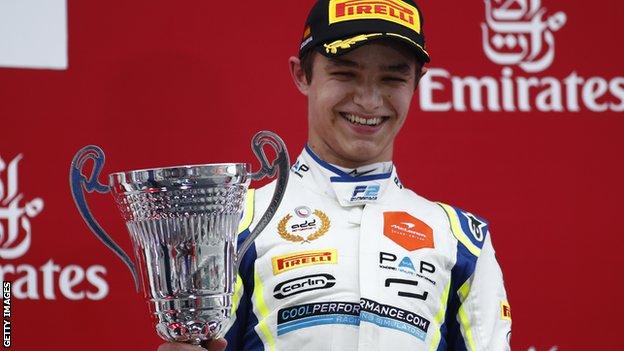 Formula 2 star Norris, a McLaren test driver, had been in talks with Red Bull to replace Hartley at Toro Rosso this season as the New Zealander's performances began to falter.
McLaren may have been tempted to let him go for some experience, but it was believed Red Bull wanted him on a more permanent basis.
If McLaren stick with Vandoorne for 2019, perhaps this is the perfect time to join the Red Bull family, especially if it comes off the back of a Formula 2 title win.
Brendon Hartley (Toro Rosso)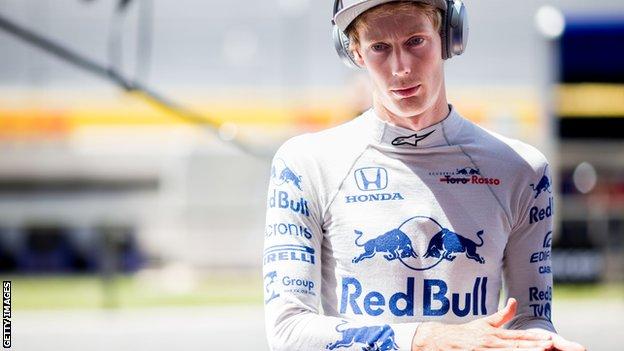 OK, so his performances have left Red Bull's management looking elsewhere for drivers this year, but a recent upturn in form shows he may be finally getting to grips with the sport.
And convenience can often be as important as performance in F1 when it comes to driver selection. Few would do a better job than Hartley of being Verstappen's rear-gunner in a title tilt.
Sergio Perez (Force India)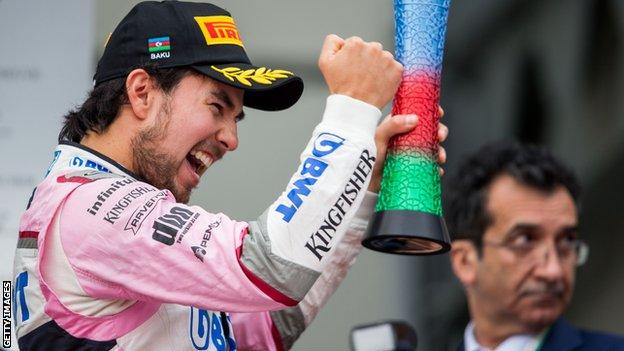 Out of contract at the end of the season, the trusty Mexican has talent and cash to bring.
It's just that - after all that's happened at Force India, with the near collapse after administration - he could stay and be their number one driver. A status he would not get at Red Bull alongside Verstappen.
Esteban Ocon (Force India)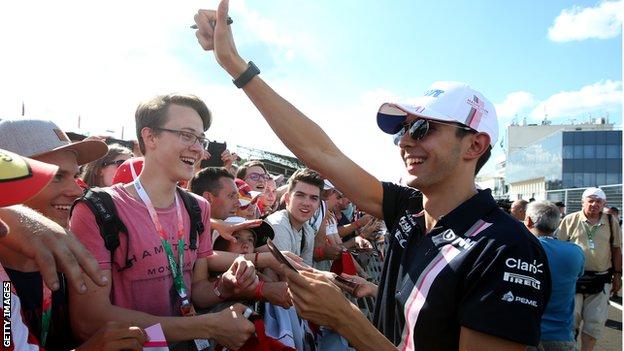 Owned by Mercedes, and likely to lose his Force India seat as Lance Stroll is drafted in by the new owner - his father Lawrence Stroll - Esteban Ocon could be a rare talent wasted on the sidelines next year.
But would Mercedes want such a talent they own fighting so high up the grid for points against them? Or would Red Bull want to pay them for his services?
Robert Kubica (Williams reserve driver)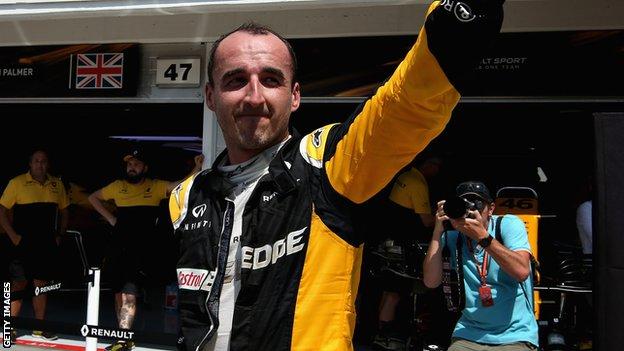 As unlikely as it may seem, it would be the comeback of the decade. The talented Pole has won in F1 before a rally crash caused injuries so severe it has taken him seven years to get this close to the sport again.
An understudy role with Verstappen could work. And it would be the most popular choice... ever.