Classic races, abandoned tracks and trivia teasers - 10 summer-break survival tips
Last updated on .From the section Formula 1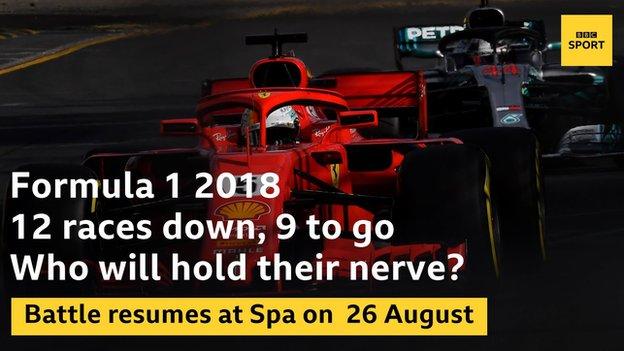 Formula 1's summer break is here, giving drivers, team personnel and weary journalists a well-deserved break after a flurry of five races in the past six weeks.
For the rest of us, it leaves an F1-shaped hole in our lives that can prove difficult to fill.
Here, BBC Sport presents 10 ways you could navigate these tricky few weeks.
Don't mention it.
1. Digest our half-term report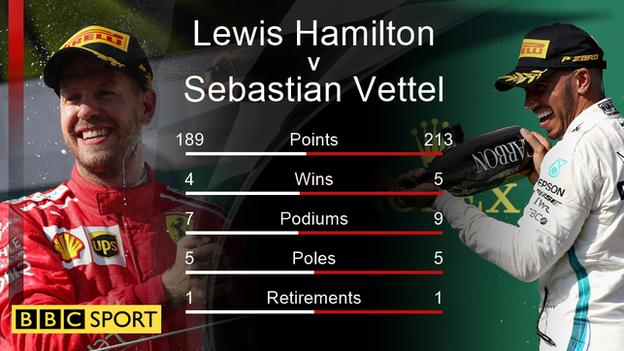 By Andrew Benson, chief F1 writer
So far, it has been a classic.
At stake? For Lewis Hamilton and Sebastian Vettel, a huge prize - to become the first driver of their generation to be able to call themselves a five-time world champion.
For Mercedes, a chance to equal Ferrari's record of five consecutive world title doubles; for Ferrari, ending Mercedes' domination since the introduction of turbo hybrid engines in 2018, and their first title for more than a decade.
It's so close. Five wins for Hamilton, four for Vettel, three for Red Bull - split between Daniel Ricciardo (two) and Max Verstappen.
The lead has ebbed this way and that; races are turning on small twists of fate - a safety car here, a misjudgement there, even the weather - as at the last race in Hungary.
There's nothing to choose between the cars - first the advantage appeared to lay with Mercedes (although it was really Hamilton's genius in Melbourne), then Ferrari, then it swung to Mercedes, then back to Ferrari. But will Vettel be made to pay for a failure to capitalise on their obvious improvement in engine performance in July.
What happens next? Spa and Monza are historically Mercedes tracks but, with this new Ferrari engine, could favour the red cars. New engines from both are due, and that could change things. And how will chassis development go?
Hamilton has had his ups and downs, but the feeling in the paddock is he is that crucial bit stronger than Vettel. If Fernando Alonso was in a Ferrari this good, it might be another matter. But he's not.
It's been so intense that the summer break is welcome, but soon everyone will be raring to go again.
As Hamilton says, it's been "epic" so far.
Pick a winner? Right now, you'd probably say Hamilton, but it's so hard to say and it could easily swing the other way. Brace yourselves, the last nine races could be awesome.
2. Take a pilgrimage to a historic F1 venue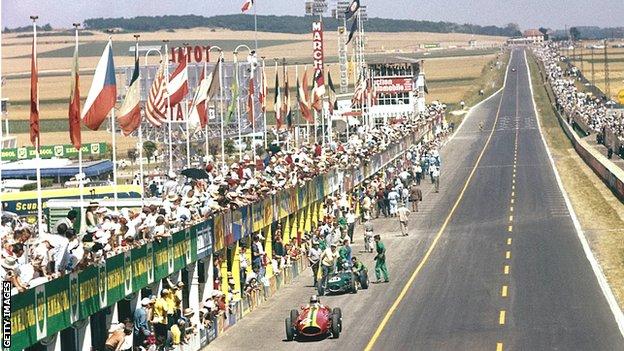 Travelling in France this summer? You could do worse than take a detour to the former grand prix circuit at Reims-Gueux.
The stage for 11 F1 French Grands Prix between 1950 and 1966, the circuit was closed in 1972 owing to financial difficulties but mercifully parts of the original infrastructure remain intact.
Pit boxes, the timekeepers' building and grandstands remain in place, untouched since the track's heyday.
It's a poignant place to visit - and a real treat for F1 fans.
Should your summer travels take you further afield (and still within the orbit of current F1 tracks), the majority of the current crop offer guided tours.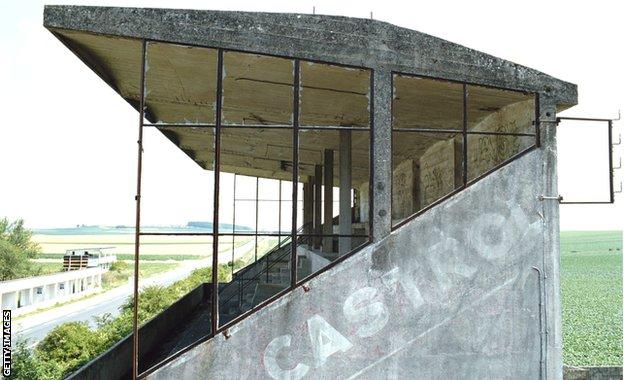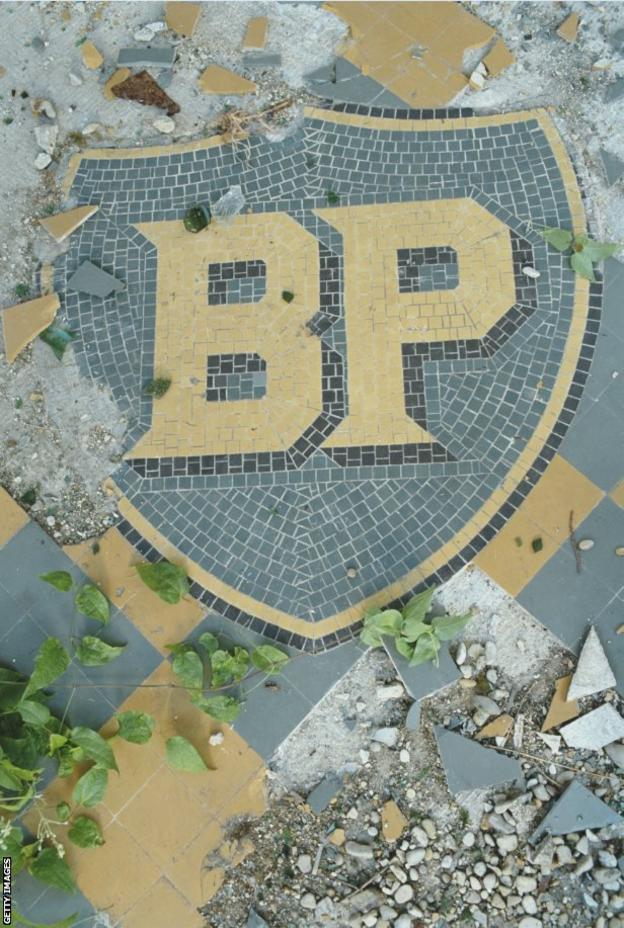 3. Watch some classic F1 action
One of the plusses of Liberty Media's acquisition of F1 has been its willingness to offer highlights to fans through social media, and that is not just limited to lobbing out snippets of current action - it has also prised the lid off the archives.
So if you need to quell those F1 pangs, you could do worse then check out this offering. Here you will find some cracking action from years gone by (not full races mind, but nicely put-together highlights).
Standout clips include:
Enjoy.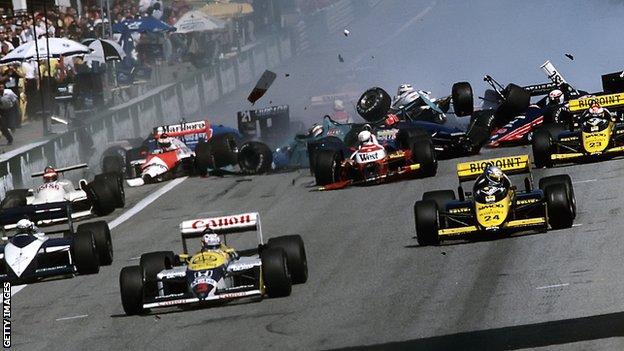 4. Do a quiz
An oldie but a goodie. Very simply, how many F1 world champions can you name in six minutes? There are 33 drivers to identify.
Can you name every F1 world champion?
| Rank | Hint | Driver |
| --- | --- | --- |
| 1 | | |
| 2 | | |
| 3 | | |
| 4 | | |
| 5 | | |
| 6 | | |
| 7 | | |
| 8 | | |
| 9 | | |
| 10 | | |
| 11 | | |
| 12 | | |
| 13 | | |
| 14 | | |
| 15 | | |
| 16 | | |
| 17 | | |
| 18 | | |
| 19 | | |
| 20 | | |
| 21 | | |
| 22 | | |
| 23 | | |
| 24 | | |
| 25 | | |
| 26 | | |
| 27 | | |
| 28 | | |
| 29 | | |
| 30 | | |
| 31 | | |
| 32 | | |
| 33 | | |
5. Check out our best quizzes from the season
Before the race in Hungary, we asked you to name the four drivers who celebrated their maiden victories at the Hungaroring. They also have four world championship titles between them.
How many maiden winners can you name?
In Austria, we asked you for the six drivers to have won the event more than once since 1970. Five are world champions, one is a championship runner-up.
Can you name all six drivers?
Before the race in Germany, we asked you to name the seven German drivers to have won a grand prix since the 1960s.
How many German winners can you name?
6. Discover more with BBC Sport's F1 videos
7. Select your F1 calendar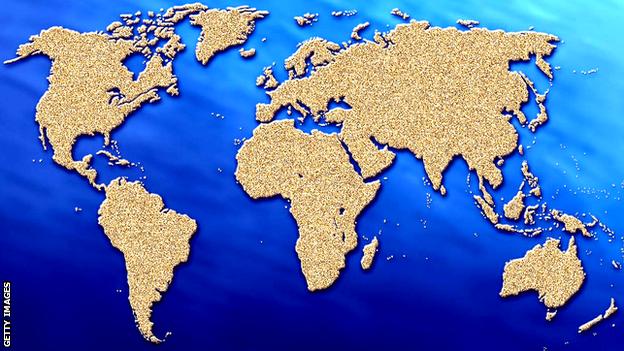 Over the summer break we are also asking what you think a 16-race F1 season should look like?
Make your selection from our shortlist of 25, which we have put together by listing this year's races plus four wildcards. We'll collate your choices and publish the results at a later date.
UPDATE: This selector is now closed. The results will be published online soon.
8. Catch up on our latest features and insight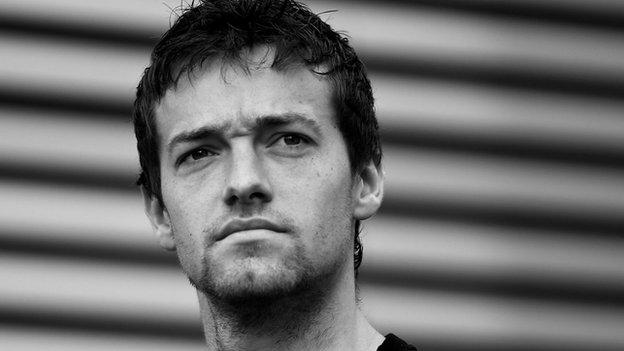 9. Check out our 2018 race reports
In the video above, BBC F1 commentator Jack Nicholls made a pre-season plea for a more unpredictable campaign, and so far we have we had just that.
As the title race has ebbed and flowed, we have been treated to a titanic battle between two four-time champions that shows no signs of abating as the year reaches its climax.
Australian Grand Prix - winner Sebastian Vettel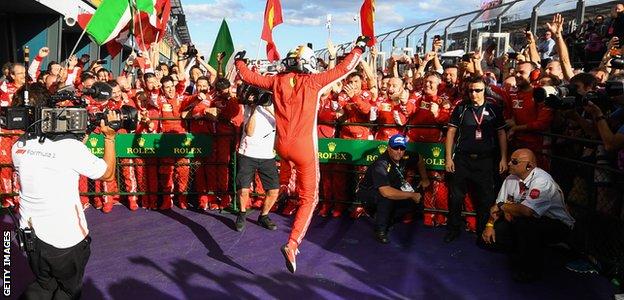 Melbourne, 23-25 March
Read the full race report here
Bahrain Grand Prix - winner Sebastian Vettel
Sakhir, 6-8 April
Chinese Grand Prix - winner Daniel Ricciardo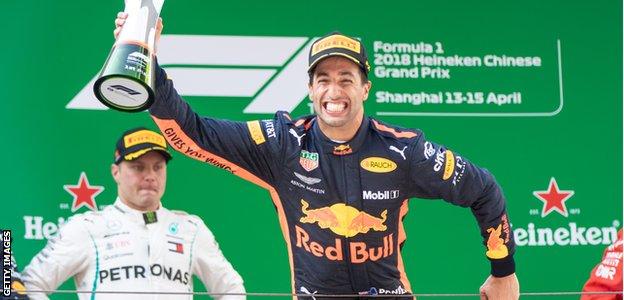 Shanghai, 13-15 April
Azerbaijan Grand Prix - winner Lewis Hamilton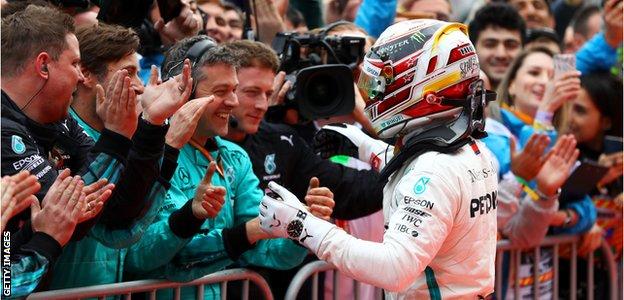 Baku, 27-29 April
Spanish Grand Prix - winner Lewis Hamilton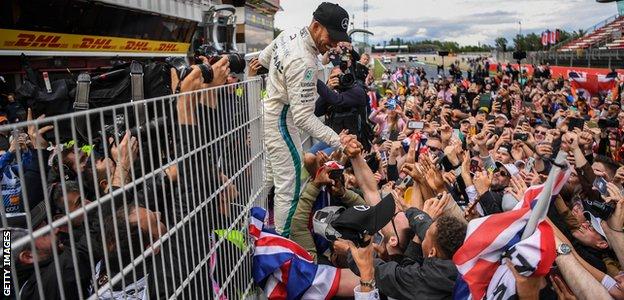 Barcelona, 11-13 May
Monaco Grand Prix - winner Daniel Ricciardo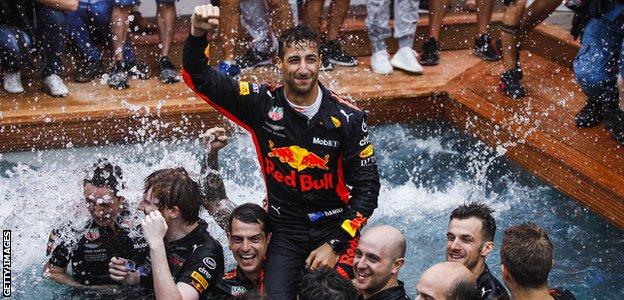 Monte Carlo, 24, 26-27 May
Canadian Grand Prix - winner Sebastian Vettel
Montreal, 8-10 June
French Grand Prix - winner Lewis Hamilton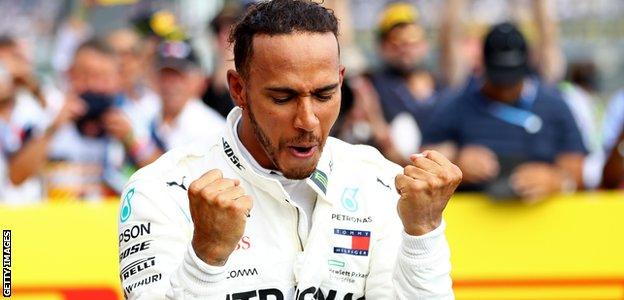 Le Castellet, 22-24 June
Austrian Grand Prix - winner Max Verstappen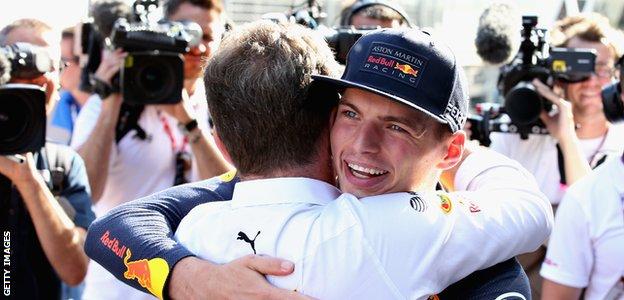 Spielberg, 29 June-1 July
British Grand Prix - winner Sebastian Vettel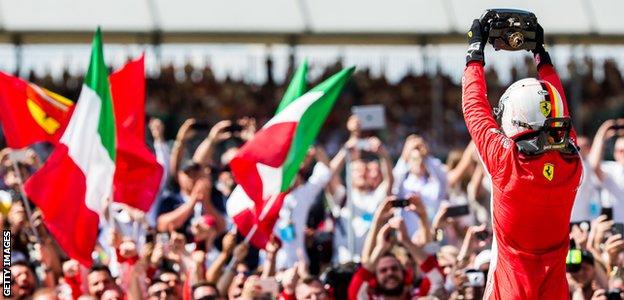 Silverstone, 6-8 July
German Grand Prix - winner Lewis Hamilton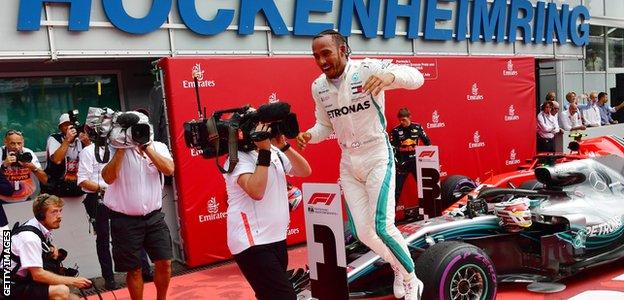 Hockenheim, 20-22 July
Hungarian Grand Prix - winner Lewis Hamilton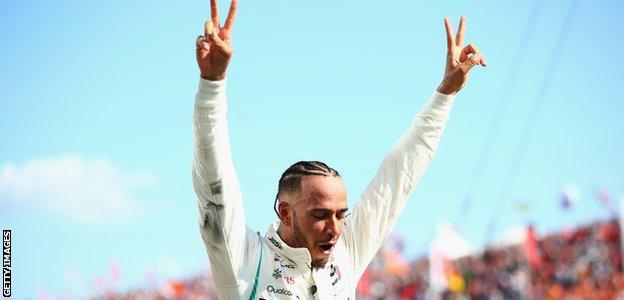 Budapest, 27-29 July
10. Plan a trip to one of the final nine races
A good many of you will be devoted attendees of grands prix, but for plenty of others it is largely an armchair pursuit.
Well, the second half of 2018 offers the chance to visit some of the most famous F1 locations on the calendar, among them Spa-Francorchamps, Monza, Suzuka and Interlagos. You could do a lot worse than getting along to one of these.
Travel costs will of course vary widely, but in terms of general admission prices, there are bargains to be had.
A adult race-day general admission ticket for the Italian Grand Prix, for example, is £78 (the same access would cost you £135 at Silverstone for the British Grand Prix), while the same ticket for the Belgian Grand Prix at Spa is £114.
The best value-for-money ticket to be had over the remaining races can be found at the Russian Grand Prix at Sochi, where a three-day adult general admission starts from £62.