Italian Grand Prix: Pick your top three drivers at Monza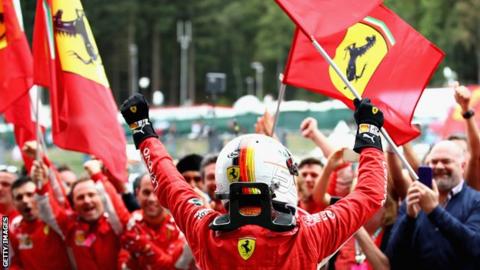 You close the gap on your championship rival and then the very next race is at your team's spiritual home of Monza - Ferrari's Sebastian Vettel must feel the F1 gods are smiling on him right now.
A commanding win in Spa last weekend saw the title deficit cut to 17 points, leaving the man Vettel is chasing, Mercedes' Lewis Hamilton, cutting a concerned figure at the end of the race.
The message from Spa-Francorchamps was loud and clear - Ferrari have the fastest car in Formula 1, and where better to press home that advantage than on Monza's famous long straights?
A year ago it was Hamilton chasing down the outright lead in the championship, producing a dominant display to vault to the top of the leaderboard.
How Vettel would love for the roles to be reversed 12 months on.
Choose your top three drivers from the list below