Lewis Hamilton seeing red as Ferrari step up after British Grand Prix

By Andrew Benson
Chief F1 writer
Last updated on .From the section Formula 1588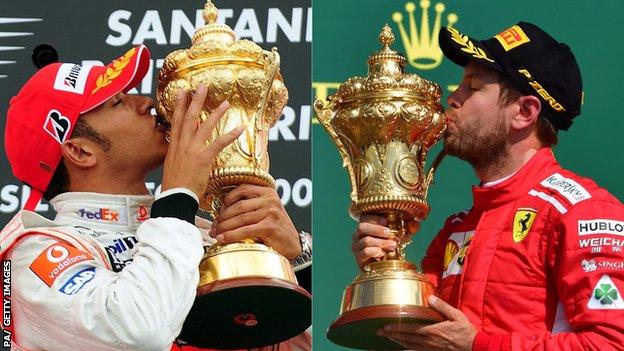 Lewis Hamilton did not win the British Grand Prix - and very cross about it he was afterwards, too - but in some ways the result was a victory for him, given what might have been. He even said so, afterwards, as well.
Once Hamilton was clouted into a spin by Kimi Raikkonen's Ferrari at the third corner, following a bad start by the Mercedes driver, the afternoon was looking bleak.
His title rival Sebastian Vettel was in the lead, and Hamilton was at the back once he had got going again. The German's narrow one-point advantage in the championship was threatening to turn into a chasm.
But Hamilton - inspired, he said, by his adoring Silverstone fans - set about recovering, and a remarkable drive it was, even given the huge performance advantage the Mercedes has over any car outside the top six.
By lap 10, he was up to sixth. A late-race safety car gave Mercedes the chance to throw the strategy dice. Hamilton leapt up to third when everyone else stopped for fresh tyres and he did not, and then second after an aggressive overtaking move on team-mate Valtteri Bottas. The Briton heads to the next race in Germany having kept Vettel's advantage down to just eight points.
"Winning a home grand prix is always a special thing," he said, once the red mists of the immediate post-race anger and adrenaline had subsided, "but in some ways I feel like I won today since I came from last."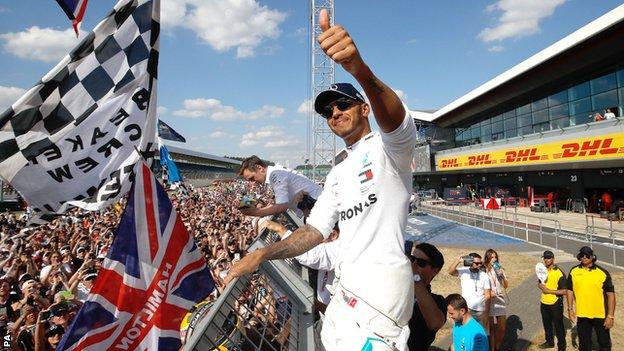 A look at that incident
Hamilton dropped some fairly unsubtle hints immediately after the race that he felt Raikkonen's collision with him might not have been quite as innocent as it looked. "Interesting tactics I would say from that side," he said.
Mercedes non-executive director Niki Lauda went even further, drawing a parallel between the collision between Vettel and Bottas at the start in France two races ago, and that between Hamilton and Raikkonen at Silverstone. "Unfair" and "not funny," the triple world champion called it.
But, a little later, Hamilton was asked about the "interesting tactics" remark and whether he was concerned about such a thing. He said: "I'm not. I don't have any concerns."
He added: "All I'd say is that it's now two races that the Ferraris have taken out one of the Mercedes, and a five-second penalty and a 10-second penalty doesn't appear to feel… ultimately it spoils the race.
"It's a lot of points that ultimately Valtteri and I have lost in those two scenarios. And, of course, it is a race situation.
"I couldn't see behind me but we've just got to work hard to try to position ourselves better so that we are not exposed to the red cars - because who knows when that's going to happen again?
"We've got to make sure that we work hard together as a team to try to lock-out the front row and make sure that we're fully ahead of these guys."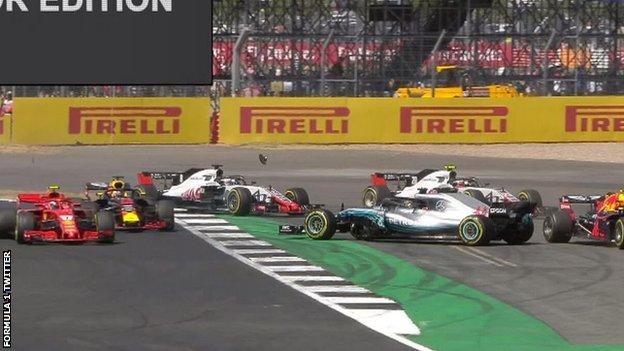 Looked at objectively, it's hard to see the two collisions as anything other than what people in F1 called "racing incidents".
At Silverstone, Raikkonen was partly alongside Hamilton heading towards Turn Three after the Mercedes driver had already been passed by Vettel and Bottas. Hamilton gave him space, but Raikkonen locked a front wheel and slid into Hamilton's car, front wheel to rear.
Raikkonen held his hands up. "My bad," he said immediately after the race, adding later: "Unfortunately we touched and we both paid a price for it and that's how it goes sometimes. It's easy to say after the couple of races that we're suddenly doing something against them but we've been hit many times ourselves."
Vettel said the suggestion it might have been deliberate was "quite silly" and pointed out that in the incident in France, "I screwed my race", while Hamilton went on to an easy win.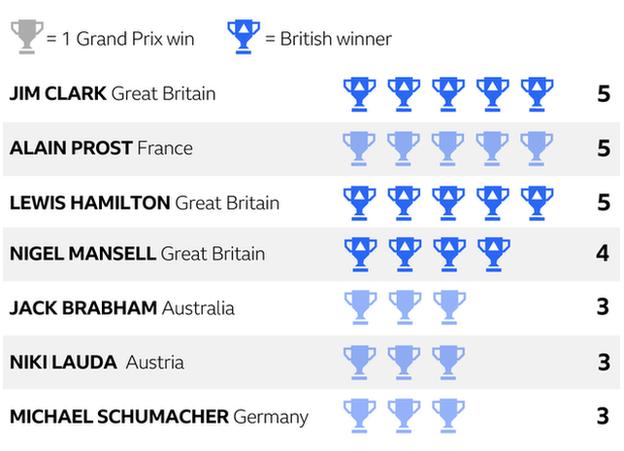 Mercedes strategy gamble comes off for Hamilton
Mercedes came in for a lot of perfectly legitimate criticism after a botched strategy call in Austria a week ago, and there were questions again at Silverstone on Sunday.
When the safety car came out following a heavy crash by Sauber's Marcus Ericsson, they had a choice - come in for fresh tyres, gain no positions and attack from behind, or gain track position and defend.
On the Mercedes pit wall, Wolff said, they felt it was a 50-50 call. The drivers were instructed to do the opposite of Vettel, who was leading from Bottas, and Raikkonen, who was fourth ahead of Hamilton. When the Ferraris pitted, Hamilton and Bottas stayed out.
It put Bottas in the lead from second, and promoted Hamilton from fifth to third.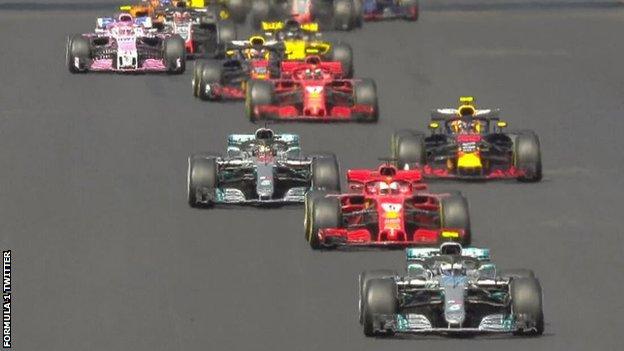 "First of all I think it was absolutely the right decision," Wolff said. "There were 15-16 laps to the end, we were on quite fresh mediums (tyres) which would last, and gaining track position was important and what triggered our decision.
"I think both strategies are valid and doing the opposite is what we went for, and considering how the race started we need to accept the result as an OK outcome and real damage limitation."
The decision worked beautifully for Hamilton, who fought past Bottas for second shortly after Vettel had re-taken the lead on his fresher tyres. Had they pitted him, the strong likelihood would have been that he would have finished fourth or perhaps third.
Bottas lost out - Hamilton and Raikkonen also passed him before the end of the race. But had Mercedes not taken the gamble, he would have at best been second, so they felt giving him a shot at the win was worth it.
And just for the record, that was real racing between the two Mercedes when Hamilton passed Bottas for second into Brooklands with four laps to go. That was obvious from the way Bottas defended. And Wolff said: "There was no radio communication."
Could Hamilton have won from third place on the first lap had he not been hit by Raikkonen at the start? It's an academic question. Wolff's answer was: "Even without the incident in lap one, we don't know whether we would have won, but I believe Lewis had the car and had the pace and we would have had a better chance of competing for the win. It was made impossible."
Ferrari step up
After the race, Wolff was asked about Mercedes' decision not to save any new 'soft' tyres for the race, to give them the best possible chance in the event of a safety car, and whether that had influenced the decision not to pit Hamilton.
He brushed it off as "a detail", and turned instead to a much bigger concern at Mercedes - that of Ferrari's step forward in performance.
Silverstone has been something of a bogey track for the red cars in recent years, and Mercedes, with a car that excels in the sort of long-duration medium- and high-speed corners that abound there, were expected to dominate again.
Instead, it was incredibly close. Hundredths of a second separated the cars all weekend, and once Hamilton had botched the start, victory was always going to be difficult, Raikkonen collision or not.
Wolff said: "The first thing we need to do is understand where can we improve and what can we engineer? We need to find some performance in the race starts to avoid incidents like we saw today and in Le Castellet, and this is something we can change."
Ferrari have excelled at starts for a while, but there is something else eating away at Mercedes, as well.
All the cars with Ferrari engines have made an obvious step forward in recent races. Sister teams Haas and Sauber have become more competitive compared to their rivals, but the gaps between them and the works cars have remained more or less the same.
The obvious conclusion is that Ferrari have made a step forward on the engine - and Mercedes believe it is now more powerful than theirs. If that's true, and there is no reason to think it's not, that makes it the first time since the start of the hybrid era in F1 in 2014 that Mercedes do not have an engine advantage.
Vettel has now won twice at tracks that were thought to favour Mercedes - Canada and Britain. And Mercedes lost a win in Austria last weekend, another one of 'their' circuits, through team errors and reliability problems.
Coming up in the not-too-distant future are two circuits where Mercedes themselves expect to struggle, as is the usual trend - Hungary at the end of July and Singapore in mid-September. Between them are Spa and Monza - power tracks.
The British heatwave might well have been a factor at Silverstone - the Mercedes tends to prefer cooler conditions - but that is just another way in which Ferrari have scored points they might not have expected to.
Vettel said: "I like this race. Everyone loves this track and it is not our home ground, but it was great to see after so many years where we were weak here and Mercedes were so strong that we were able to take their magic away and have a fight on an equal level. Of course, the start was crucial but also the safety car and we had to fight for it. It was very satisfying."
Wolff said: "What we are seeing this season is a little bit of a different pattern. Everybody brings upgrades to every race and there is never a silver bullet that provides you 0.2-0.3secs.
"It is just the learning of the tyre, which is the single most important denominator of performance, and you get it right and you get it wrong.
"I believe if it had been 10C cooler in qualifying maybe we would have had more of a solid gap, but it is what it is and we need to learn and understand and try to get the control of the tyres in the best possible way.
"I would have loved to have made a gap in Montreal and in Austria and Silverstone and lose some in Hungary and Singapore. But we need to look at every single event and try to fight and score as many points as possible."
Right now, it's hard to see how this one won't go right down to the wire.