Jolyon Palmer Q&A: Mercedes, Ferrari, Vettel, Raikkonen & Alonso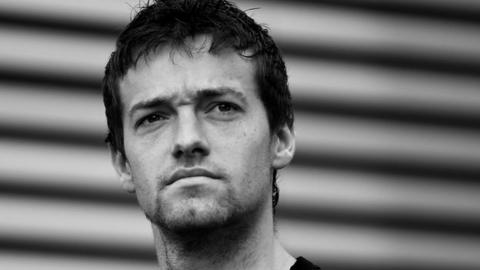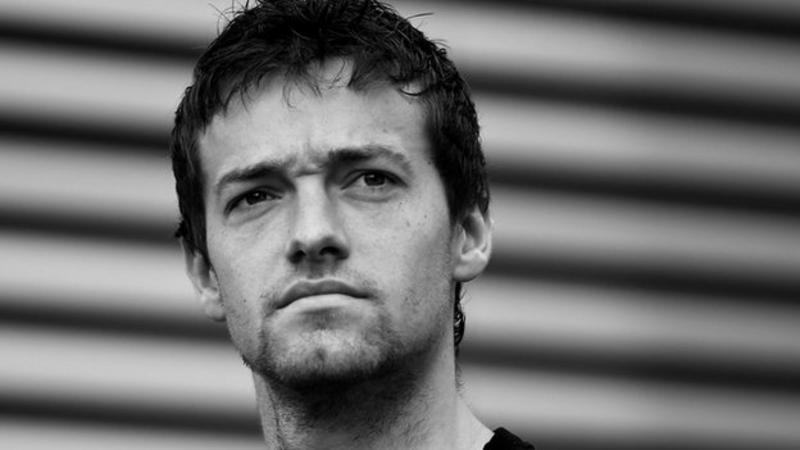 Former F1 driver Jolyon Palmer, who left Renault at the end of 2017, has joined the BBC team to offer insight and analysis from the point of view of the competitors.
In his latest BBC Sport column, Jolyon Palmer gives his views on the title race and the 2019 driver market in a Twitter Q&A.
Are Mercedes mistakes coming from Ferrari's pressure in pushing the limits of engine and car development? - @calta1985
I think so, yes. The championship is still close and the cars are evenly matched, even if Mercedes seem to have had a bit of an advantage since they brought their upgrades on engine and aero. But in the races, with the mistakes on strategy, Mercedes are feeling more pressure, I'm sure. In Australia and China they lost race wins, and they made a mistake in Austria last Sunday.
Ferrari are doing a good job by and large on strategy and it is a problem that Mercedes would not really have had for the last few years because they have had such a dominant car. So the pressure is up just because they have other people who can beat them if they made mistakes, whereas from 2014-16, even if they made mistakes, they were probably still winning.
Are Sebastian Vettel's mistakes (like Baku and France first corner) re-countered by Lewis Hamilton's supposed 'off' weekends such as in China and Canada? - @f1fanatic96
I guess so, at the moment. I don't think Vettel's mistakes are that big. The crash with Mercedes' Valtteri Bottas at the first corner in France was definitely bigger, but he still finished fifth, so I guess he was lucky in that respect. The Baku one, he went for a move that was on, and just slightly misjudged it, dropping from second, or a possible win, to fourth. But again I don't think it was a huge mistake.
But Hamilton has these weekends where he can be absolutely sublime, which we have seen already this year in Melbourne, Barcelona and Paul Ricard. But then he can have anonymous weekends as well, like Montreal, where he is normally so strong but this year just didn't get going.
Vettel is more consistent but making more mistakes, whereas Hamilton is having some blindingly quick weekends and others where he is just shaded by Bottas. Across nine races, so far, it has evened out for there to be nothing in it.
It has been argued that Vettel should not have been given his three-place grid penalty in Austria because he's in the middle of a championship battle. Do you think there should be a "cut-off" point for penalties to those in a championship fight? - @StegTheDinosaur
No. You have to take every incident in isolation.
Clearly there should be the same penalty for someone whether they are in the title battle or not. But I don't think Vettel should have got a penalty because it did not affect anything in qualifying. He did clearly block Renault driver Carlos Sainz, but it did not cost anyone in terms of grid positions. The Vettel one was maybe a reaction to everyone thinking his France penalty was light.
Will Raikkonen continue yet another year with Ferrari? If not, what he will do? - @oilinki
It seems not, judging by the reports by Italy's Gazzetta dello Sport and the BBC in recent days. And if not, I think he will retire.
There have been rumours of him going to McLaren, but he is 39 in October. He has had a good career but he is not performing at his best at the moment, and I don't see him taking a drive further down the field just to stay in F1. I am not sure he would be motivated enough to do that. But sometimes he is deceptive, so we will have to see.
Fernando Alonso drove a great race for McLaren in Austria. Has he burnt too many bridges to get himself back into a better car? -@lordwaldron
That definitely seems to be the case. He is one of the best drivers out there, and his driving in Austria showed how good he is, driving from a pit lane start up to eighth place in a car that is still massively down on performance.
But the top teams are Red Bull, where he won't go because he is out of favour, Mercedes, who don't want him back after he fell out with McLaren in 2007 when they were a shareholder, and Ferrari, who he left to go back to McLaren.
So he has had a good chance in the top teams and has been quite a controversial figure when he has been there, and that is seen as a lot of baggage for the top teams to take on, when they all have good line-ups anyway.
What do you think of the progress made by Force India driver Esteban Ocon in the last two years ? Should he get the Mercedes drive for 2019? - @RafaelDeNito
His progress has been very good. It's just not as obvious as it should be because the pace of the Force India has dropped away this year. But if you compare him to his team-mate Sergio Perez, who I rate highly, Ocon is doing a very good job. You could argue that, in the same way as Ferrari should take a punt on Leclerc, Ocon should go to Mercedes.
However, Valtteri Bottas is doing a very good job matching Hamilton for pace. He has just been very unlucky, but he seems like a very good partner for Hamilton. Maybe Mercedes would not want to rock the boat, whereas Ferrari have got Raikkonen performing not as well.
It's a tough call, because Ocon looks very good, but Bottas is also fitting in very well.
How does the Renault works team feel, being embarrassed constantly by their customers Red Bull? -@dibhayles
They're not embarrassed because they are not spending as much as Red Bull. Even though Renault are a manufacturer team, Red Bull have got far more employees and a far bigger budget.
They would like to close the gap because they are a manufacturer team and the whole reason they came in was to get towards the front, but they are realistic and know it takes a bit of time. Renault are only in their third year. Red Bull took a long time to get to the front, four or five years.
Renault are making progress and they are investing more and more as well, just not as much as the big three teams.
With Williams & McLaren struggling so much, how long do you think it would take for them to get nearer the front again, and is drastic change needed at both to achieve this? - @Amit_Mandalia
Yes, drastic change is needed.
Williams are a long way away and don't have the budget, drivers or car. In the last couple of years, they have really just fallen massively away with the same engine/chassis package. Don't forget, Williams-Mercedes had a front-row lock-out in Austria four years ago, and finished third in the championship in 2014 and '15. Now they are tail-enders, and they don't have the budget to get out of it, and that's why they're taking the drivers they are taking, not necessarily based on talent.
McLaren are a different case but have been on a slide for a while and I think they have got themselves into a spin where they are struggling to diagnose their own problems. That is a serious issue. But if they can get on top of it, they have the resources to at least get themselves back to the upper midfield and then they can put a platform together like Renault.
Will Nico Hulkenberg ever get the break we've been told he deserves ? - @joeystrange
Hulkenberg's chance of a break relies purely on Renault having a championship-winning car again, because the way Red Bull, Ferrari and Mercedes are all going with their young drivers, I don't see a chance that Hulkenberg will get in unless there is another Rosberg-like shock departure/retirement, which is the only real reason Bottas is in as well.
It is a tall order for Renault to get into a championship-winning position but, having been his team-mate for a year, I think Hulkenberg is very talented and would deserve a place at the front. But it's tough to see that happening.
Do you think the virtual safety car rules need looking at if a car can pit during one and gain a huge time advantage? - @Berger_UK
No, not at all. It is the same as a normal safety car. That can be called at any moment and it's up to the strategists to make the best of what they've got. It's a team sport. In Austria, for example, Mercedes dropped the ball, which cost Hamilton a potential win, until his car failed anyway. But it takes many elements to win a race.
You need the driver, the car, the reliability and the strategy, and the safety car is the same for everyone, apart from in China where I think the timing was slightly unfair on the leaders, because it was called just a couple of seconds after Valtteri Bottas and Sebastian Vettel had passed the pit entry, so they could not benefit and everyone else could.
It is where the strategists come into their own to make the right calls - and for the fans, it clearly makes for a better race.
Which team do you think the remaining races will favour? - @DarkSlayer_09
It is tough to look past Mercedes at the moment, simply because they have had a front-row lock-out for the last two races since they have had their engine and aerodynamic upgrades. They have clearly had the fastest car.
Hamilton is always extremely quick around Silverstone. They have historically gone very well at circuits like Spa and Monza, even if Ferrari have better straight-line speed this year. I just think the development race is going to decide it, and that is heading towards Mercedes.
Jolyon Palmer and the rest of the BBC F1 team - commentator Jack Nicholls, pit-lane reporter Jennie Gow and chief F1 writer Andrew Benson - will be doing a phone-in on BBC Radio 5 live after the British GP from 18:00 BST on Sunday. Race build-up is from 13:00, with the race starting at 14:10.