French Grand Prix: Raise a glass of pastis to the man who built a race track
Last updated on .From the section Formula 1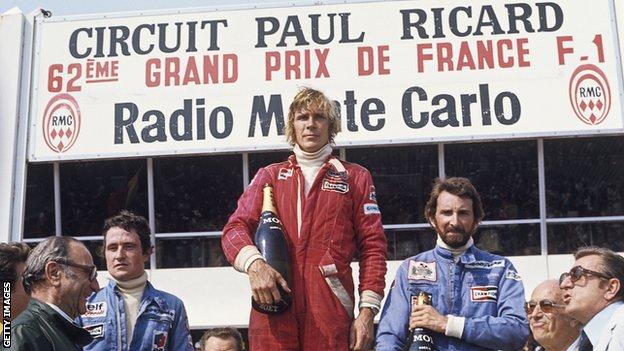 Can an oldie still be a goodie after a decade in the wilderness?
That's the question the French Grand Prix will try to answer when it opens its doors to Formula 1 once again.
As one of the seven races to make up the first world championship in 1950, France's pedigree in the sport is in no doubt. For its 2018 revival, the Circuit Paul Ricard takes up the mantle.
But who was Paul Ricard? Well, if you've ever wondered where the modern day trend for sport sponsorship came from, look no further.
Introduced by a shepherd to an aniseed-flavoured liqueur called pastis, which had been banned during the First World War, the young Ricard headed to his bedroom to create a more sophisticated aperitif for the masses.
His self-titled 'authentic pastis of Marseilles' was a smash hit, popularity came calling and by 1938, Ricard had sold more than 2.4 million litres of the stuff.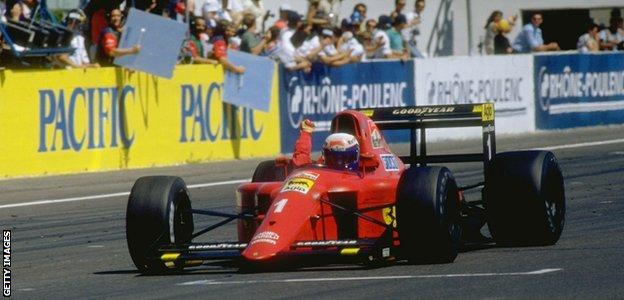 A visionary doesn't rest on their laurels, however, they look for a way to raise the bar one rung higher. Enter: brand sponsorship and the world of sport.
Long before the multi-million pound advertising we see today, Ricard spotted a gap in the market for product placement at big events. In 1948, the brand took on the role as sponsors for the world's most famous cycling race. The Tour de France.
Fast forward a few decades and the eccentric magnate set himself the challenge of building a racetrack. Why endorse another showpiece when you could finance your own?
So in 1971, nestled within the pretty commune of Le Castellet, racing at the Circuit Paul Ricard began. The Tyrrells of Jackie Stewart and Frenchman Francois Cevert taking first and second places respectively.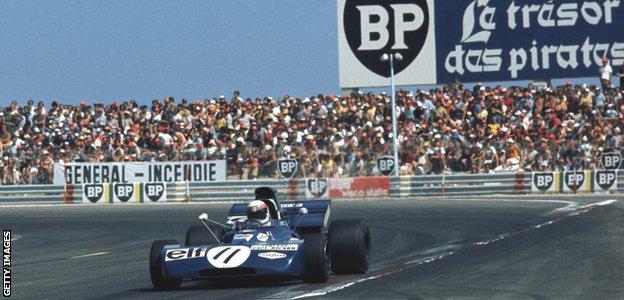 Fourteen grands prix were held at the track, heavyweights such as Nelson Piquet, Nigel Mansell and Niki Lauda making up some of the list of winners.
The king of the circuit, of course, had to be a fellow countryman to Ricard. Alain Prost took four victories there, three of them in a row between 1988 and 1990.
When F1 moved to a new French home 28 years ago, 10 of this season's drivers weren't even born. Only a handful of the current grid have experience of competing in France - at the Circuit de Nevers Magny-Cours.
Monaco and Canada left the crowds groaning for more memorable moments to savour. Can the man who's slogan was 'un Ricard sinon rien'' (''a Ricard or nothing'') make the fans raise a glass of Marseille's finest once again?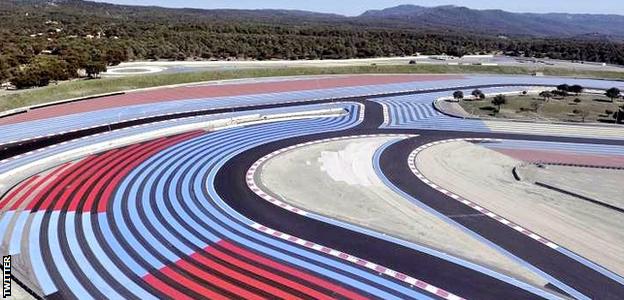 Flashback quiz
In 2008, Usain Bolt, Barack Obama and Basshunter (five weeks at number one with "Now You're Gone") were all in the headlines.
The French Grand Prix was also in the news, but do you remember who took part in the last grand prix to be held in France?
You have five minutes on the clock to name as many drivers as you can who raced at Magny-Cours.
How many can you remember?
Previously in F1... round seven... Canada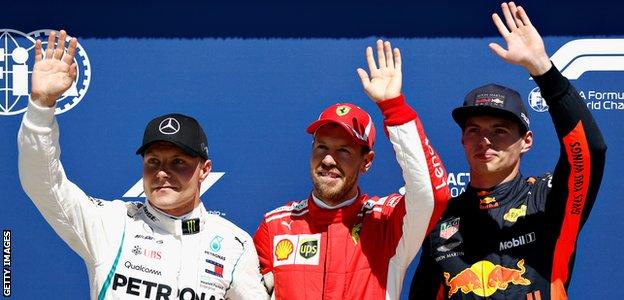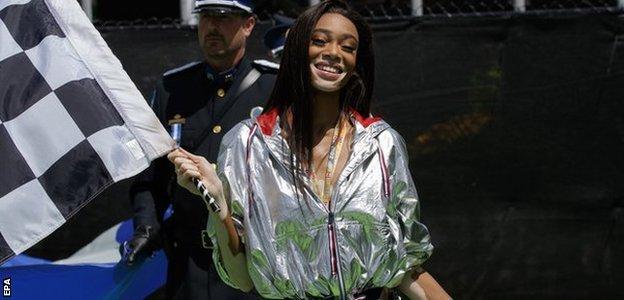 Back pockets facts
Shock horror. French Toast isn't French. Legend has it, a man named Joseph French from New York created the dish we know today in 1724. When advertising the sweet treat in his tavern, he forgot to add an apostrophe to the sign, meaning his claim to fame was never confirmed in writing.

Louis XIV of France was christened Louis-Dieudonne, meaning 'gift of God'. A lover of opulent jewellery, the monarch owned a coat with 123 diamond buttons on it.

They may sound like prank names, but France has the honour of six villages called Silly, 12 named Billy, and a further two with the unfortunate title of Prat.

A 1910 law stated that kissing a partner on a train platform was forbidden to avoid delayed departures. It's also considered unlucky to turn a baguette upside down.
Drivers' social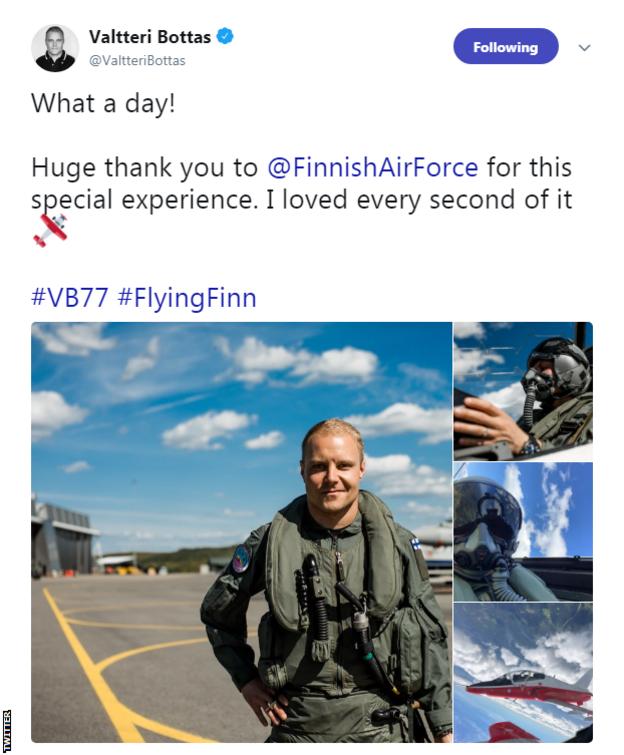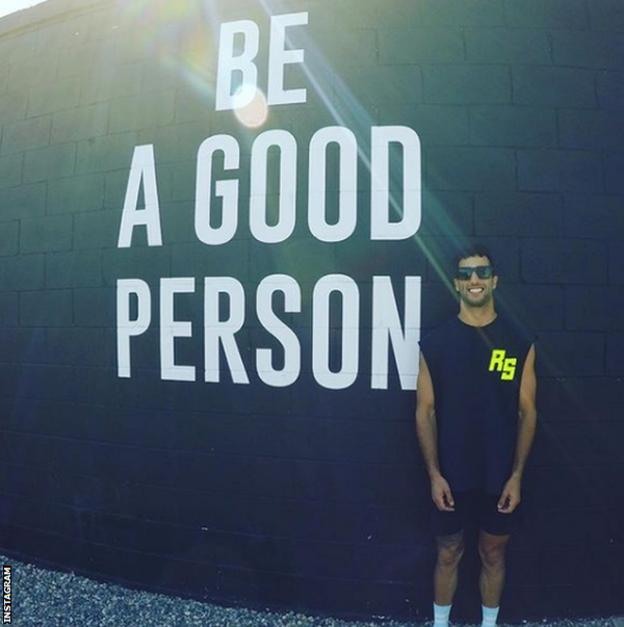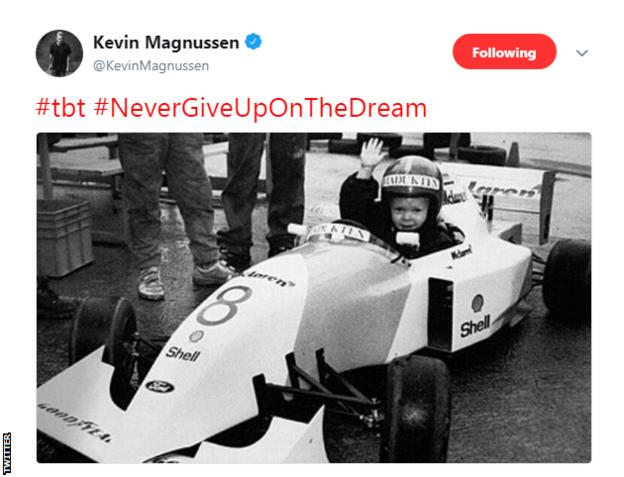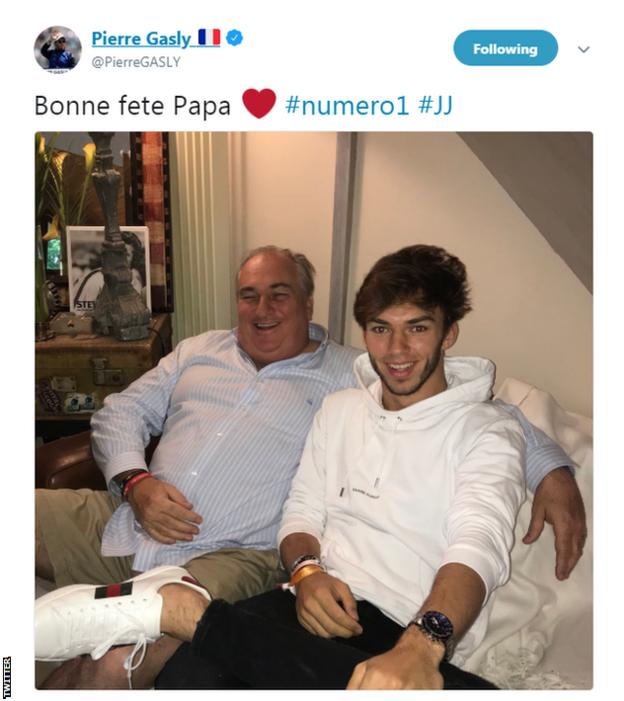 How to follow on BBC Sport
BBC Sport has live coverage of all the season's races on BBC Radio 5 live, BBC Radio 5 live sports extra, plus live online commentary on the BBC Sport website and mobile app - including audience interaction, expert analysis, debate, voting, features, interviews and video content.
All times BST and are subject to change at short notice.
French Grand Prix coverage details

Date

Session

Time

Radio coverage

Online text commentary

Friday, 22 June

Preview show

Podcast

Podcast

First practice

10:55-12:35

BBC Radio 5 live sports extra

From 10:30

Second practice

14:55-16:35

BBC Radio 5 live sports extra

From 14:30

Saturday, 23 June

Third practice

11:55-13:05

BBC Radio 5 live sports extra

From 11:30

Qualifying

14:55-16:00

BBC Radio 5 live sports extra

From 14:00

Sunday, 24 June

Race

15:10-18:10

BBC Sport website

From 13:30

Monday, 25 June

Review & podcast

04:30-05:30

BBC Radio 5 live