Canadian Grand Prix: When celebrities and sport collide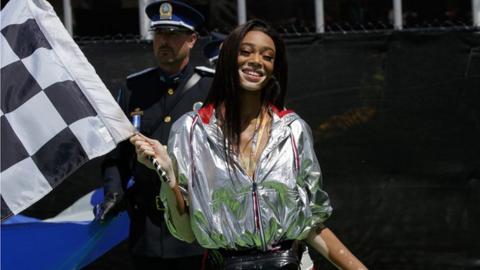 There was confusion galore at the Canadian Grand Prix as the chequered flag was waved too early by model Winnie Harlow.
As a result of the mistake, the race was declared at 68 laps - rather than at 70, as it should have been.
It is not the first time a celebrity has encountered a bit of turbulence when entering the world of sport. How well do you remember other such occasions? Take our quiz and find out.