Canada GP: Jolyon Palmer column - will McLaren's problems see Alonso leave F1?
Last updated on .From the section Formula 1656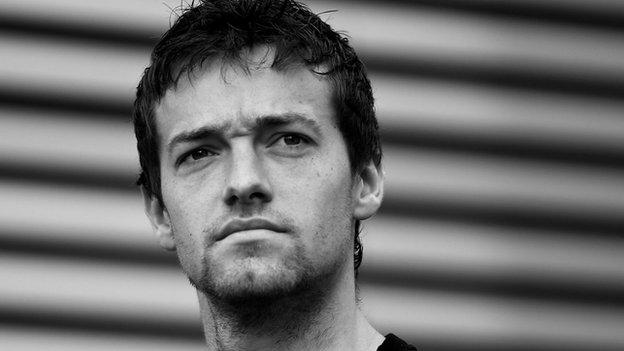 F1 driver Jolyon Palmer, who left Renault during the 2017 season, has joined the BBC team to offer insight and analysis from the point of view of the competitors.
This was supposed to be the year McLaren would finally return to their former glories.
Plagued by three years of driving with what they led everyone to believe was a terrible Honda "GP2 engine", they made the call to switch to Renault, the power-unit which had powered Red Bull to eight victories in the four seasons since the V6 hybrid engine regulations were introduced in 2014.
But while Red Bull have kept winning this year, with Daniel Ricciardo taking two wins in seven races so far, McLaren are far from it.
Only twice out of 14 attempts have they even managed to qualify in the top 10 - when Fernando Alonso achieved it in the two races preceding last weekend's Canadian Grand Prix. At the same point last year, they had achieved that feat three times over the two cars.
Montreal is a difficult mix of low-speed corners and a long straight, the perfect storm for this year's McLaren, which has poor grip in slow corners and too much drag. But it showed up the woeful position they are in this season.
Were McLaren slowest of all in Canada?
In qualifying there's a case for saying they had the slowest car in Canada.
They qualified 14th and 15th, but the only team not to have a car qualify in front of them were Williams. And if you consider that Alonso, one of the greats, could well be more than 0.6 seconds quicker around a lap than Lance Stroll, who made a mistake and didn't improve on his last run, and rookie Sergey Sirotkin, then it's certainly valid to argue that is what the McLaren was.
Not only that, but they actually qualified higher up last year with the Honda power unit they complained so vocally about. Alonso was 12th on the grid in 2017.
This is a case of humble pie for McLaren, but it's not just the egos of everyone in the team that will be hurting. There has been a financial cost as well.
The switch to Renault engines cost not far off $100m (£75m), taking into account the money Honda were paying into McLaren, including sponsorship income and half the drivers' salaries, and the cost of paying for the Renault engines.
Because of that huge cost, there have been constant promises and a desperation to justify their switch this season.
After the opening round in Melbourne, where Alonso drove to a fantastic fifth place (with a dose of luck from the safety car and cars dropping out ahead), he said "now we can fight" on the team radio. On the surface, it seemed that the McLaren-Renault partnership had brought them closer to the action.
But when rookie Pierre Gasly in the Toro Rosso, using the Honda engine which McLaren ditched, finished fourth at the very next race in Bahrain, question marks were raised. Indeed, Gasly mocked McLaren and Alonso by repeating the exact same words on the team radio after the race.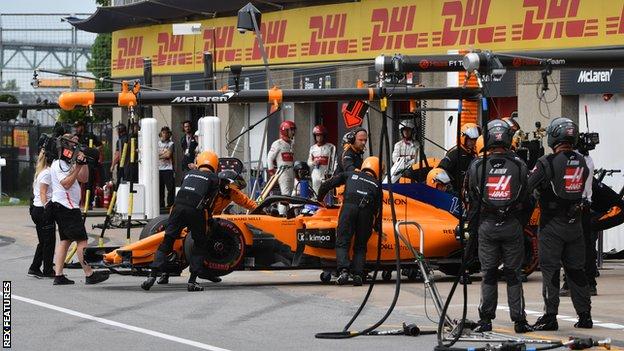 Few signs of progress
After continually disappointing performances in the early rounds, we were told the 'real' car would arrive with a big update in Spain last month. In reality nothing has changed. The pecking order is as it is and there are no new promises as yet.
Zak Brown, recently promoted from a commercial-biased role to become boss of the entire team with responsibility for performance as well, admitted pre-season that this year there would be nowhere to hide for McLaren.
They were the only team running Honda engines for the last few years but now they have direct comparisons to Renault and Red Bull.
And what a shame that is for them. Red Bull are a league apart and even Renault in Montreal were nearly a second ahead of Alonso's leading McLaren in second qualifying.
Even reliability hasn't gone McLaren's way this year. Alonso has retired from points-scoring positions in the past two races, suffering a gearbox failure in Monaco before an exhaust issue ended his hopes in Montreal.
Engine reliability has improved, though. While McLaren suffered a lot of reliability problems with Honda early last year, they have enjoyed better success in that department with Renault.
But then Honda have also stepped up their own reliability, with Gasly's smoky blow-up in Melbourne the only engine-related failure for Toro Rosso.
Clearly the Honda engine is nowhere near as bad as it was made out to be. Toro Rosso have already matched their best result from last year with it and are similar on pace to McLaren.
The switch has made no big difference to the competitive order between them. Last year both were in the midfield, this year it's the same story.
A blessing in disguise?
However, there is one big positive out of this. Having a direct comparison with Red Bull has forced McLaren to stop passing the buck for all of their issues onto their engine supplier and start to work on their own flaws.
It seems the team were not even aware they had these flaws last year, when they were declaring that they could be winning races with the Mercedes engine.
To the casual observer, this year would look like a step forward, because in terms of points scored McLaren are a league above where they are this year.
That's partly due to the increased reliability this year compared to Honda's struggles in the early part of 2017, but also due to Alonso, who has a reputation for wringing the neck of a Formula 1 car, extracting the very best when all seems lost.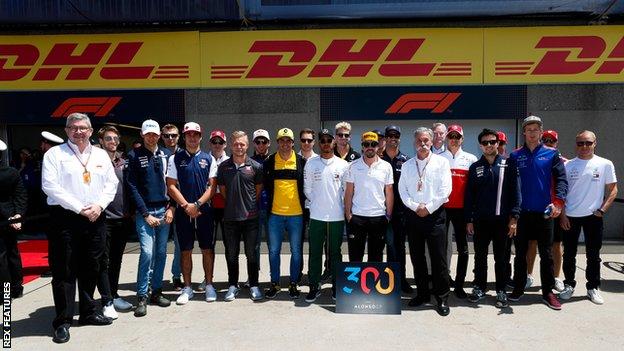 Alonso's talent being wasted
In Canada, Alonso was celebrating his 300th Grand Prix - although it turned out there was not much to celebrate with his and the team's worst performance in qualifying this year and a retirement from the race.
Before the weekend, Alonso proclaimed himself as one of the best F1 drivers ever, and it's tough to argue against him.
I grew up watching Alonso as an incredibly talented rookie, before becoming the youngest ever F1 champion in 2005, winning the first of back-to-back titles for Renault. I've always admired his never-give-up attitude, which he has shown with his gritty determination down the years.
In 2010, his first year with Ferrari, he proclaimed after Silverstone halfway through the year that he would win the title that year. He was 47 points behind the leader, and without the fastest car. Yet he came oh so close, losing out only with a costly, heat-of-the-moment strategy call by the team in Abu Dhabi.
Then in 2012 he again almost won the title for Ferrari, in a car that should have been nowhere near Sebastian Vettel's Red Bull.
Even when I was racing him wheel-to-wheel for the last couple of seasons, he was the one driver who never knew when he was beaten. Many times I thought I'd made a move stick on him and he would somehow find a way to wriggle back through at the next corner, where many others would accept defeat and cede the position.
It's that commitment and drive that is keeping McLaren in the midfield mix this season, and it's the cause of another headache for the team - can they keep him motivated for another year?
Alonso's team-mate Stoffel Vandoorne is a driver I rate highly, having raced him in GP2 before F1. If he was paired as team-mates with most other drivers in the midfield group, I believe he would be looking pretty good. But Alonso is making him look distinctly average right now, such is the Spaniard's class.
Can Alonso face another year of this?
Given this was the season McLaren said they should be back at the front, the one that Alonso has been waiting for, and it's turning into another nightmare, how can his motivation hold up?
Another retirement from the race in Canada won't help things. With every race, it's starting to ring more and more of 2017, when he retired in Montreal and went and sat in the stands with the fans.
Alonso heads to Le Mans next weekend with a chance to win a race again. He won his endurance debut for Toyota at Spa a few weeks ago and surely must be enjoying that racing more than his time with McLaren this season.
There have been more and more mutterings of McLaren joining Indycar in the US next season. If they do, that could well give Alonso the chance to have another crack at the Indianapolis 500 and a full-time switch to American racing, where the atmosphere is more relaxed and he would have a much higher chance of success.
After all, while McLaren can turn this around in the longer term, they aren't about to have a race-winning car anytime soon. There is too much ground to make up. And with Alonso turning 37 next month, you wonder how he will motivate himself to keep driving the wheels off underperforming cars in the midfield.
Only he will know what he wants to do. Maybe his love for F1 will be enough for him to stay. But with his contract up at the end of the season, and no apparent opportunities at the front of the field in drives his talent deserves, he could easily decide it is time for him to move aside.
It would be a shame for F1 to lose one of the great drivers, still in his prime, and a great character for the show as well.
But I think Alonso realises his talent is more than what he's capable of showing right now in terms of results.
His assault on Le Mans this weekend, and aspirations to win the Indy 500, are about leaving a legacy as one of the greatest drivers ever. Putting it down on paper.
Winning the triple crown of motorsport events, those two, plus the Monaco Grand Prix, which Alonso has completed already, would be an unparalleled achievement in the modern era.
For McLaren, despite their improved championship position, no points in the last two races, a disillusioned star driver and an underperforming car are all cause for great concern.
They have on their books a young prodigy in Britain's Lando Norris, current F2 leader, which is a reason for future hope. But Alonso's shoes would be very tough to fill for any rookie.
If Alonso leaves, there will be a massive void to fill at McLaren to prevent them slipping into a Williams-esque slide to the back.