Charles Leclerc: Sauber driver could be promoted to Ferrari in 2019 - Palmer
Last updated on .From the section Formula 1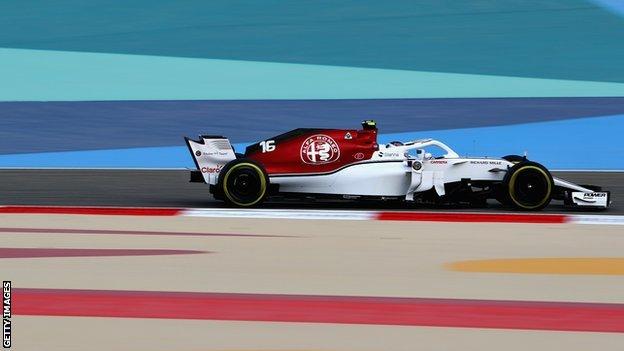 Sauber driver Charles Leclerc could be promoted to Ferrari in 2019 following his impressive start to the season, BBC F1 analyst Jolyon Palmer says.
Leclerc, from Monaco, scored points in Spain and Azerbaijan and former Renault driver Palmer believes he is marking himself out as a future star.
"It's still early days but if he keeps moving in this direction, he will be in the frame for a big seat," Palmer said.
"It seems Ferrari might have their obvious future driver here."
Leclerc is part of the Ferrari junior driver programme and has been placed at Sauber, who are affiliated to the Italian team through their sponsorship by sister brand Alfa Romeo, with a view to it being a stepping stone to bigger things.
Insiders say Ferrari were already considering the idea of promoting the 20-year-old to the senior team alongside four-time champion Sebastian Vettel as soon as next year if he excelled in his debut season.
Another possibility is to move him to the more competitive Haas team in 2019, which also has close links to Ferrari.
Palmer said: "After a difficult opening three races in his F1 career, full of minor spins and missing a bit of pace, Leclerc seems to have found his feet and has delivered two fantastic points-finish drives in a row.
"Sixth place in Baku was tremendous but to follow that up with another mature drive in Barcelona was almost more impressive.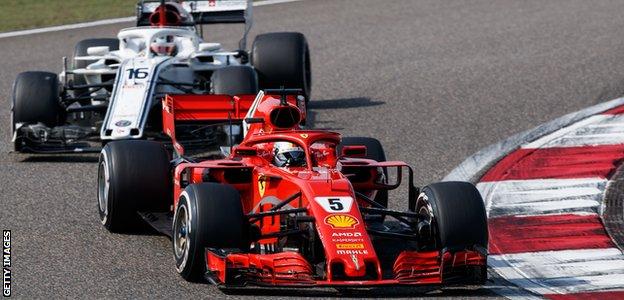 "It's the consistency that can be so hard for a rookie to find early in their careers and Leclerc heads to Monaco on something of a good run.
"It's not entirely surprising given his unstoppable run to the Formula 2 title last season.
"What was arguably more surprising was how he struggled early on, while team-mate Marcus Ericsson was putting in good drives of his own, claiming points in Bahrain.
"This is more what everyone in F1 was expecting of Leclerc."
Palmer says he has first-hand experience of Leclerc and has always considered him unusually talented.
"I had a chance to look through his telemetry data in GP3 before he embarked on his title-winning campaign in that series a couple of years ago," Palmer said.
"My brother was team-mates with him for a day of testing and I could see Leclerc's inputs in the car.
"The braking, throttle and steering, and how he appeared to have this feeling in the car that marks drivers out as champions, were a cut above the rest. It was impressive."
Palmer believes Leclerc's impressive form, allied to that of Lewis Hamilton's team-mate Valtteri Bottas at Mercedes, could mean Daniel Ricciardo has no choice but to stay at Red Bull next year.
The Australian has been the focus of speculation about the 2019 driver market so far this season, and has been mentioned in connection with potential openings at Mercedes and Ferrari, as both Bottas and Ferrari's Kimi Raikkonen are out of contract.
But Palmer said: "With Leclerc performing and Bottas doing a good job at Mercedes, it's not good news for Ricciardo right now."