Formula 1 gossip: Alonso, Horner, Haas, Hamilton
Last updated on .From the section Formula 1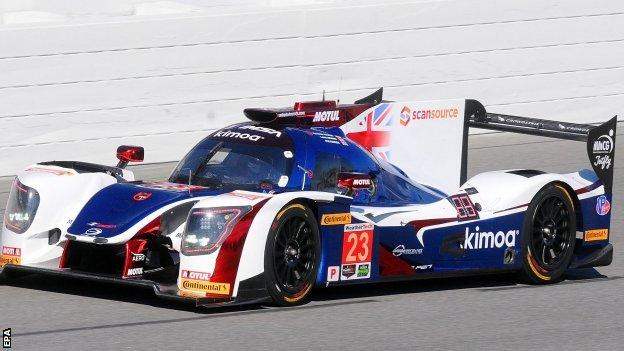 Sunday, 7 January
McLaren's Fernando Alonso says he does not expect many F1 drivers to go down the same endurance racing path as he is taking. (Autoweek)
Red Bull team principal Christian Horner believes Pirelli's revised range of Formula 1 tyres for 2018 will prevent the "worst scenario" of one-stop grands prix. (Autosport)
Haas team principal Gunther Steiner says the team would be open to rebranding in the future. (Autosport)
Lewis Hamilton celebrated his 33rd birthday on Sunday and his Mercedes team were quick to congratulate the four-time championship winner.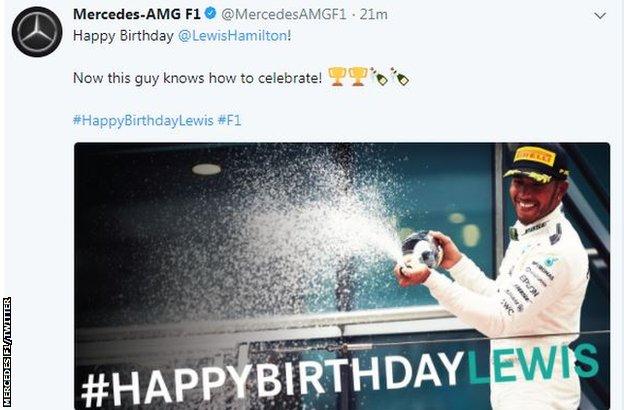 Scottish grid girl Carolyn Mooney insists motorsport models play a more important role in F1 than just providing glamour on the track. (Daily Record)
Saturday, 6 January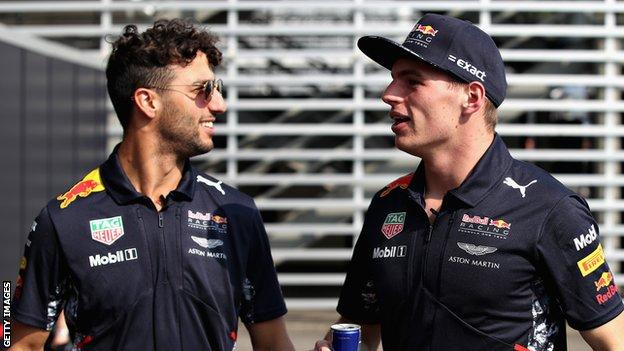 Daniel Ricciardo says his Red Bull team-mate Max Verstappen has "matured a lot" over the past year and now has more respect for his rivals. (Autosport)
McLaren's Fernando Alonso is using his Daytona 24 Hours debut to see how much he enjoys endurance racing before his potential Le Mans bid. (Motorsport.com)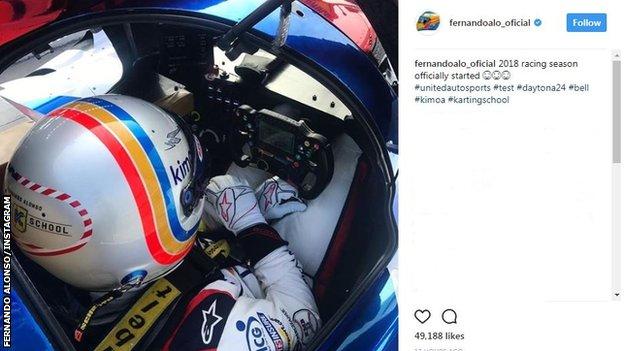 Retired Formula 1 driver Felipe Massa says his former team Williams' 2018 car looks "more aggressive" than its predecessor.(Autosport)
Formula 1's sporting boss Ross Brawn says bringing in an independent engine supplier in 2021 will be a vital indicator in understanding whether the new engine rules meet its targets. (Crash.net)
The sport's bosses have reported an increase in its television and digital audience and significant social media growth during 2017 compared to the previous season. (Motorsport.com)
Friday, 5 January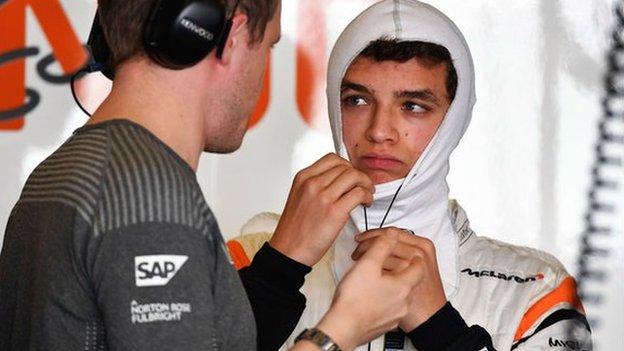 McLaren reserve driver Lando Norris says he will have a unique opportunity to learn from Fernando Alonso at the upcoming Daytona 24 Hours (www.f1i.com)
A new McLaren road car - the £750,000, 4-litre, twin turbo 'Senna' - has been tested on UK roads for the first time - almost nine months before it goes on sale. (Daily Mirror)
Canadian Nicholas Latifi will be Force India's Formula 1 test and reserve driver this season. (Reuters)
Nelson Piquet has hit out at Fernando Alonso, claiming that no matter which team the Spaniard drives for, "there is always a mess wherever he is". (F1today.net)
Movistar Plus, the pay-television platform of Spanish firm Telefonica, has renewed its rights for the Formula 1 world championship. (Sport Business)
Meanwhile, Lance Stroll pulled over to feed some hungry locals...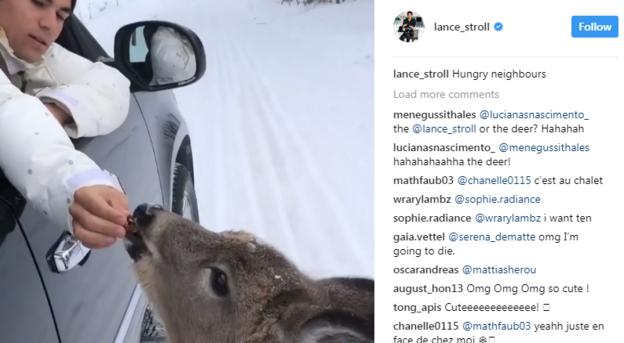 Ferrari's final step to becoming world champions again will be the hardest, saysSebastian Vettel. (www.thecheckeredflag.com)
McLaren CEO Zak Brown believes Honda is now working the Formula 1 way as the supplier looks to reduce the deficit in its power unit performance. (readmotorsport.com)
Thursday, 4 January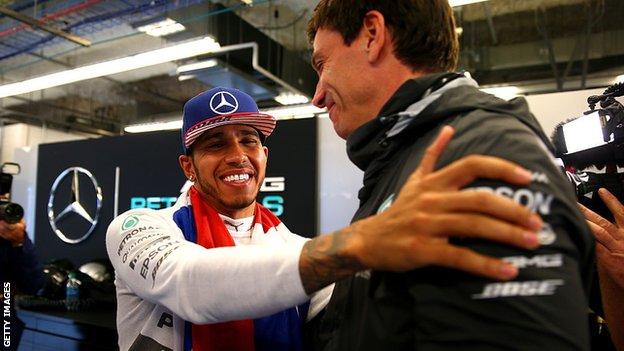 Mercedes boss Toto Wolff expects Lewis Hamilton to sign a new contract with the Brackley-based outfit.(ORF, Daily Express)
Daniel Ricciardo says his strong relationship with Red Bull team-mate Max Verstappen would not be affected if they became locked in a battle for the Formula 1 title. (ESPN)
Mercedes will continue to push its engine to the edge of reliability because turning it down to meet new regulations is "not going to win championships".(Motorsport)
Valtteri Bottas' performance for Mercedes last season was "almost embarrassing", says former world champion Jacques Villeneuve. (Auto Bild, via GrandPrix.com)
The Sahara Force India team have been riding the storm and getting prepared for the 2018 season...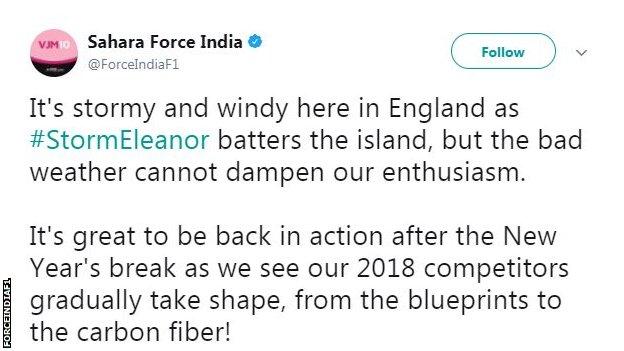 Marcus Ericsson believes the "hype" surrounding his 2017 Sauber Formula 1 team-mate Pascal Wehrlein helped him last season. (Motorsport)
Williams look set to announce a two-year contract with Russian driver Sergey Sirotkin.(Auto Bild, via GrandPrix.com)
Wednesday, 3 January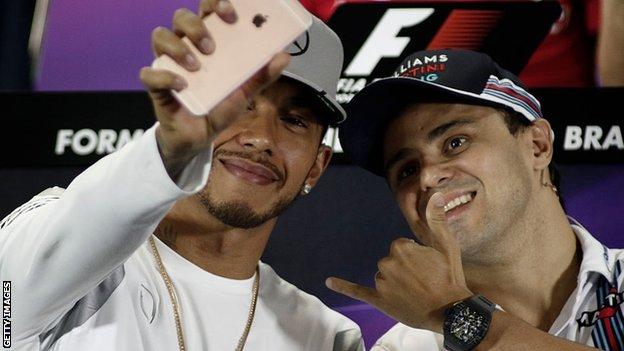 Mercedes will prioritise Lewis Hamilton in the Formula 1 championship fight next season, according to former title rival Felipe Massa. (Motorsport.com)
Torro Rosso newcomer Pierre Gasly feels "way too many people" are critical of modern F1 grand prix racing. (Autosport)
Mercedes driver Valtteri Bottas has given fans the chance to design his helmet for use in a "majority" of grands prix in the new campaign. (Motorsport Week)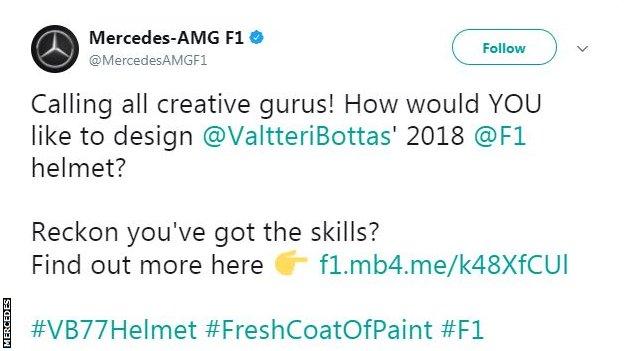 Esteban Ocon says Mercedes are happy with the progress he made during his first full year in Formula 1 with Force India. (Autosport)
Mercedes are just 50 horse power shy of the landmark 1,000hp breakthrough with their current F1 power unit and are confident of topping it by 2020. (Auto Motor und Sport, via Wheels24)
Tuesday, 2 January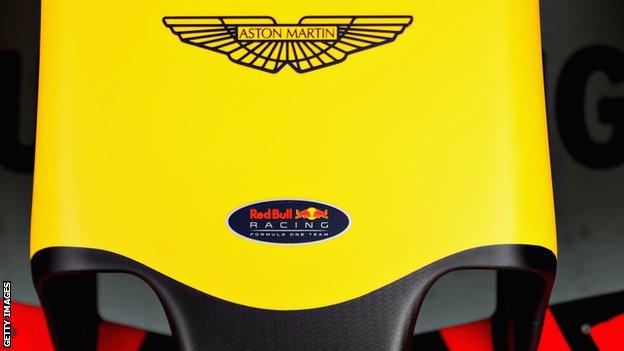 Aston Martin has received interest from a handful of Formula 1 teams regarding the possibility of an engine supply for 2021 and beyond. The British car manufacturer will become Red Bull's title sponsor in 2018. (Autosport)
On Twitter, Aston Martin expressed their enthusiasm for the sponsorship deal.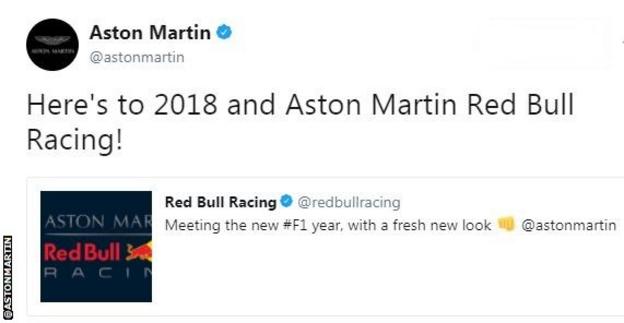 Two-time F1 world champion Fernando Alonso, 36, admits he is out of his comfort zone as he prepares for his first Daytona 24 Hour race in the United Autosports Ligier JS P217 later this month but says he "cannot wait to jump in the car again".(Motorsport.com)
Mercedes boss Toto Wolff has been impressed by Ferrari's link-up with Sauber and is considering implementing something similar for the world champions.(ESPN)
World champion Lewis Hamilton says he is just a "small link in a long chain" at Mercedes and doesn't see himself as the "leader of the team".(Fox Sports)
Former Ferrari and McLaren F1 driver Stefan Johansson believes part of F1's focus should be on improving tyres, as better grip with less downforce is a good recipe for better racing.(F1i.com)
Romain Grosjean collects some brownie points as he enjoys a romantic dinner with his journalist/presenter wife Marion.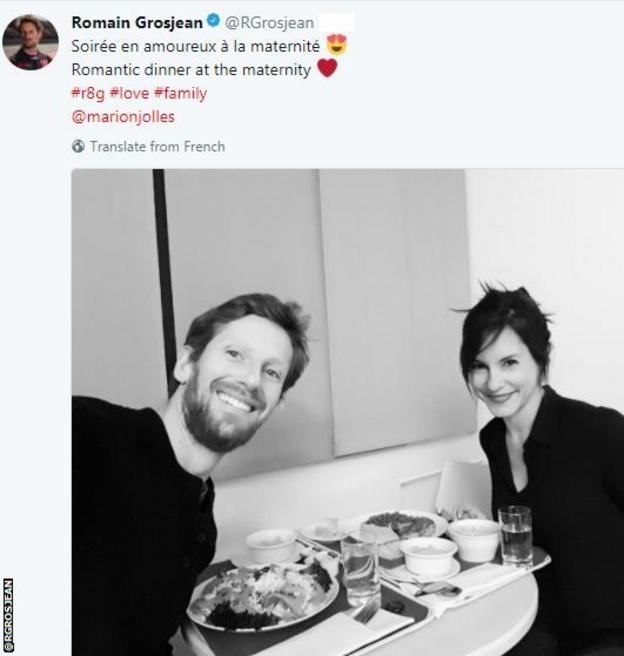 Monday, 1 January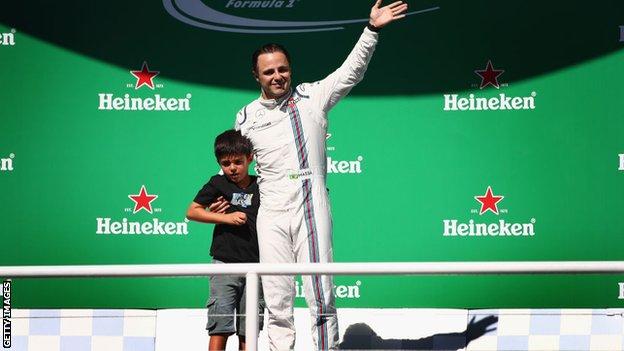 Williams performance chief Rob Smedley says Felipe Massa chose to leave F1 at the best possible time, and finished his career on a high. (Autosport)
Renault boss Cyril Abiteboul admits the team 'played with fire' by pushing their engine for better performance during the 2017 season, at the expense of reliability. (Motorsport)
Haas boss Guenther Steiner wants to see more consistency from the team in 2018, in what will be their third season in F1. (F1i.com)
Jenson Button says his rivalry with Lewis Hamilton at McLaren between 2010 and 2012 helped to make him a better driver and he "enjoyed the challenge". (Sky Sports)
Meanwhile, Button seems to be enjoying life on two wheels instead of four, as he showed with this New Year's Eve photo: