Honda reorganises F1 management team after McLaren split

By Andrew Benson
Chief F1 writer
Last updated on .From the section Formula 1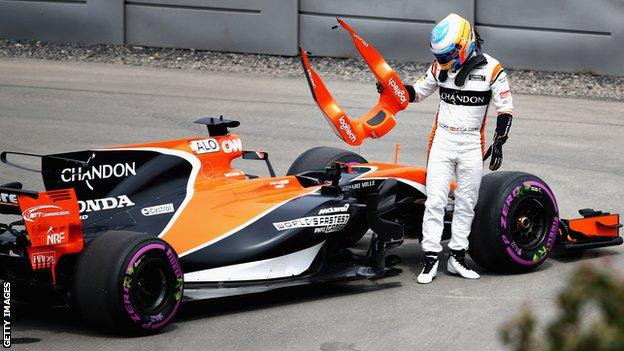 Honda has reorganised its Formula 1 management team as it seeks to improve performance in 2018.
The move comes as Honda splits with McLaren following three years of failure and moves to a new engine supply partnership with Toro Rosso.
The role of Honda F1 boss, performed by Yusuke Hasegawa for the last two years, will be split into two positions.
Toyoharu Tanabe, engineer on Jenson Button's car at Honda's F1 team in 2006-7, will become technical director.
The overall F1 boss will be Yasuaki Asaki, whose role is to head development at Honda's F1 base in Sakura, Japan, with Tanabe leading the team at the track.
Hasegawa is to move to a new role leading research and development for future road-car projects.
McLaren began an engine-supply deal with Honda hoping to revive the glory days of their relationship in the late 1980s and early 1990s, when Ayrton Senna and Alain Prost won four consecutive world drivers' titles - three for the Brazilian and one for the Frenchman.
But Honda's engines have been uncompetitive, and its best results were a handful of fifth places achieved by Fernando Alonso.
This year was blighted by poor reliability, which led to a total of 380 grid-penalty places, and McLaren finished ninth out of 10 teams in the constructors' championship.
McLaren ultimately ran out of faith and patience with Honda, despite the huge financial advantages of being the company's works partner, and negotiated a split. The team will pay for Renault engines next year.
Katsuhide Moriyama, Honda's chief officer for brand and communication, said that separating out the roles of technical leader and racing director would "evolve our structure so that both the development team and racing/testing team can assume their respective responsibilities more speedily".