Formula 1: Alfa Romeo returning to sport with Sauber partnership

By Andrew Benson
Chief F1 writer
Last updated on .From the section Formula 1236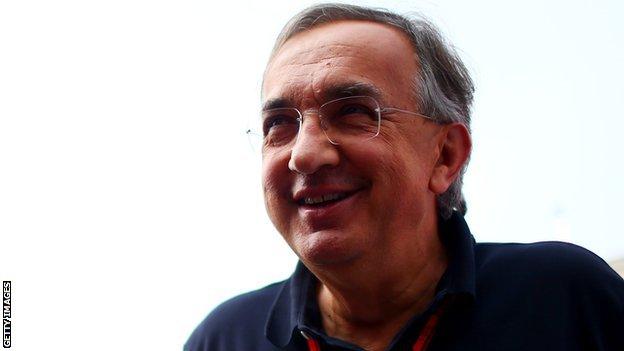 The Alfa Romeo brand is returning to Formula 1 for the first time since 1985 after agreeing a new partnership with the Swiss-based Sauber team.
The move strengthens the links between Sauber and Ferrari, which is a sister brand of Fiat-owned Alfa Romeo.
Fiat and Ferrari share the same boss in Sergio Marchionne, who described the arrangement as "a multi-year technical and commercial partnership agreement".
Sauber are expected to run Ferrari protege Charles Leclerc next season.
The other car will be raced by either current driver Marcus Ericsson of Sweden or Ferrari reserve Antonio Giovinazzi.
Sauber chairman Pascal Picci said: "Alfa Romeo has a long history of success in grand prix racing, and we are very proud that this internationally renowned company has chosen to work with us for its return to the pinnacle of motorsport.
"Working closely with a car manufacturer is a great opportunity for the Sauber Group to further develop its technology and engineering projects."
The Alfa Romeo logo has been on the Ferrari cars this season but this will be the marque's highest-profile involvement in F1 since 1985, the final year of a seven-year involvement as a factory team.
Prior to that, Alfa Romeo won the first two F1 titles in 1950 and 1951 with Giuseppe 'Nino' Farina and Juan Manuel Fangio.
And it was a leading team in the pre-war predecessor of F1, the European championship, when it became synonymous with legendary drivers such as Tazio Nuvolari and Achille Varzi.
Ferrari itself started as an off-shoot of Alfa Romeo. Enzo Ferrari ran Alfa Romeo grand prix cars in the 1930s before the two parties fell out shortly before the Second World War. Ferrari started to race his own cars in 1947.